Finally, A Good news for all Asus Zenfone Max (Z010D) users. Now you can enjoy the Lineage OS 15 for Asus Zenfone Max. Google released the latest Android 8.0 Oreo for Pixel and Nexus supported device. If you still wondering whether your device will receive Android Oreo update, then check the full list of officially supported device from the manufacturer. In case if your phone has currently out dated and you want to upgrade to latest Android Oreo, then here are the list of an official and unofficial version of Android 8.0 Oreo developed by LineageOS team. In this post, we will guide to install Lineage OS 15 For Asus Zenfone Max (Z010D). This update is under development. Currently, we haven't tested this ROM yet.
This ROM is developed by ANAND RAMACHANDRAN. So full credits go to him for his hard work on this project. We are not yet known whether this is a stable build or has any bugs. For now, we are glad that Android Oreo based Lineage OS is now live for Asus Zenfone Max.
Recently released Android is known as Android 8.0 Oreo. This is a successor of Android Nougat and comes with many new features such as Picture in Picture mode, New Android O Emoji style, New Notification UI, Settings Overhaul changes, etc. So today we will guide to install the LineageOS 15 for Google Asus Zenfone Max (Z010D). LineageOS 15 is based on Android 8.0 Oreo. Find the list of all LineageOS 15 Supported device.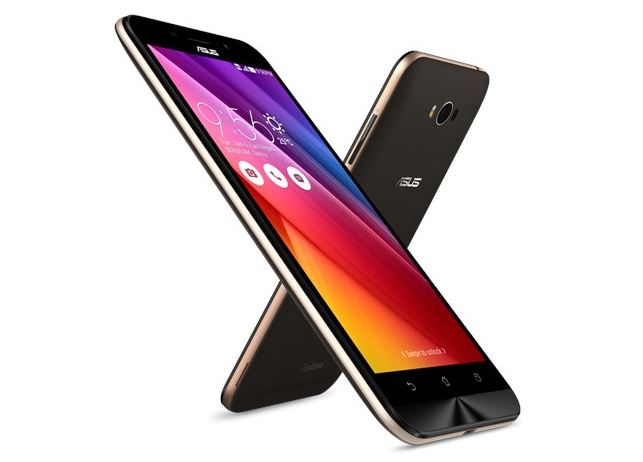 Download And Install Lineage OS 15 For Asus Zenfone Max [Z010D]
Check out the Top 10 features of Android 8.0 Oreo.
If you love custom ROM, then LineageOS is one of the most popular custom OS in Android history. As we know, Lineage is maintained by Lineage team, the people behind Cyanogen.inc company. Recently LineageOS has reported being achieved 1 million installations of the OS. From the earlier LineageOS 14 based Android Nougat, they have developed the OS for over 160 devices. Here are the list of LineageOS 14.1 Supported devices. 
LineageOS 15 is based on the latest upcoming version of Android 8.0 Oreo. Android Oreo is been currently released only for the Google Pixel and Nexus device and we can expect the official roll out of Android Oreo for most of the other devices in the end of 2017 or before June 2018. In this guide, we will guide to install Lineage OS 15 For Asus Zenfone Max. Download and Install Lineage OS 15 For Asus Zenfone Max (Z010D).
What Is Lineage OS?
LineageOS is based on the Android Open Source Project with extra contributions from many people within the Android community. It can be used without any need to have any Google application installed. Linked below is a package that has come from another Android project that restores the Google parts. LineageOS does still include various hardware-specific code, which is also slowly being open-sourced anyway.
What is Android 8.0 Oreo?
Android 8.0 Oreo is the latest iteration of Android Operating system. This is the 8th major version of the Android mobile operating system after the release of Android Nougat. The latest features of Android Oreo includes New app notifications, notification dots on app icons, picture-in-picture mode, Android Instant App compatibility, Auto-fill (like on Chrome), Better copy and paste, Faster Android behind the scenes, Better battery life with more advanced Doze mode, and more.
Features of Android Oreo:
Notifications Channels – This feature provides the ability to group notifications from numerous apps into one channel. This means you can group notifications for certain apps together and make it easier for the management of notifications. This is overall a nice addition to what Google started with Android Nougat.
Picture In A Picture – Videos will switch to smaller, minimized versions when you navigate to other apps. This feature is similar to what a YouTube video does in the YouTube mobile app when you drag it to the corner.
Multi-Display Support – This feature would provide you with the ability to launch an activity, say, Chrome, on a remote display like your HDTV or PC display. The potential applications for this feature are endless.
Keyboard Navigation – This feature would bring to you the ability to use keys to navigate apps.
Background Limits – This feature will let you set a limit to what an app can do while it's operating in the background. You can use this to conserve power and in turn get more battery life.
New Wi-Fi Features – This new Android version would Include more Wi-Fi features like Neighborhood Aware Networking (NAN), which makes it easy for devices to connect with one another without an internet access point or internet access at all.
Better Icons – Google has made icons in Android O to be adaptive. This means that they will take different shapes depending on the system they're used on. This is a cool feature, isn't it?
Status of Development of Asus Zenfone Max LineageOS 15
Updated on August 2017: Finally, After the release of Android Oreo Factory images for Nexus and Pixel, Google has released AOSP Source code to the public. Now the developer has already started their project on building custom ROM based on Android Oreo.
What's Working and What's Don't
This will work on Asus Zenfone Max (Don't Try this in Any other device):
Charge your phone up to 80% or 70%.
You will loose the original ROM or any CUSTOM ROM if you already installed on your phone. So make sure to Backup your phone using TWRP before doing this step using TWRP or CWM or any Custom Recovery.
You can also backup all your apps using Titanium Backup or you can Backup without any Root
Watch Full Video on How to Install TWRP on any Android Phone.
Download all the Zip files from below and Place it in your phone's root of internal memory.
Steps to Install Lineage OS 15 For Asus Zenfone Max (Z010D)
RELATED POST
Download Link
Guide to Flash Custom ROM using TWRP Recovery
That's it! I hope you have installed the Lineage OS 15 For Asus Zenfone Max. Leave a comment or feedback down below. Thank you!.