Being one of the very popular Smartphone providers of China, Xiaomi has already gained a lot of popularity. After the huge success of MIUI 8 last year, Xiaomi is ready to introduce MIUI 9. In this post, we are giving you an opportunity to download some of the amazing MIUI 9 stock wallpapers. The China ROM of MIUI 9 will be made available on July 26th and it will soon be available in India. However, the top array of stock wallpapers is out and contains 2 HD wallpapers. Both of them have a resolution of 1080 × 1920p. We have provided a link at the bottom of the page to help you download the same. 
Here I will provide the direct link to Download MIUI 9 Stock Wallpapers. Recently Xiaomi tweeted the upcoming MIUI 9 will launch on July 26th in China. Xiaomi Redmi Mi 5X would be the first device to receive the MIUI 9 OS out of the box. If you want to know whether your device will receive the official MIUI 9, Check Here. If you are holding any Xiaomi device, then you can join the Beta test of MIUI 9 Here.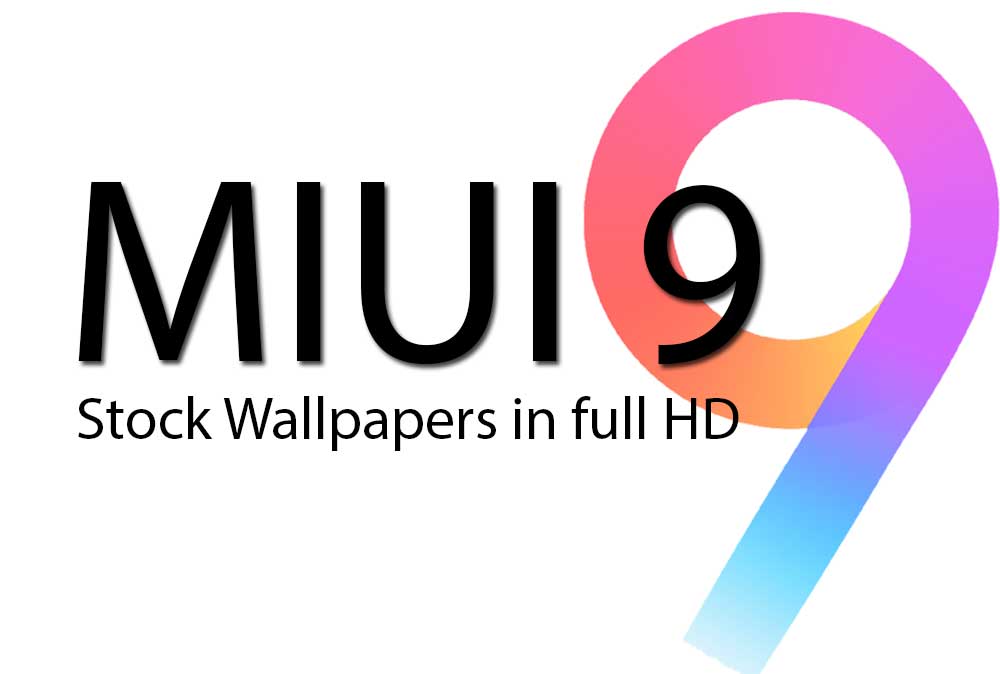 Download MIUI 9 Stock Wallpapers in full HD
The coming MIUI 9 is largely believed to be the highly advanced and in fact the best version of MIUI till date. If rumors and a few online forums are believed, MIUI 9 will be purely based on Android 7.0 Nougat. Click here to check the devices which will be receiving MIUI 9 update. Some of the key features of the newly coming MIUI are Split Screen, Dual apps, dual space, Always-ON VPN, and so on. There are two stock wallpapers that have already been leaked prior to the official launch of MIUI 9. On an HD display, they look very elegant and in fact are quite minimal. You can download them from below.
Just a short while ago, Xiaomi teases the theme of MIUI 9 which is equipped with a very elegant lock screen wallpaper and home screen. As of now, only two wallpapers are out. You can simply download them in FHD quality. MIUI 9 wallpapers look amazing on all Xiaomi devices. Download MIUI 9 wallpapers now. Click here to check out the list of Xiaomi devices which will soon be getting Android 7.0 Nougat update.
More devices will support MIUI 9, Here are the list of all Supported Non-Xiaomi devices.
We hope you enjoy them. Don't forget to share MIUI 9 wallpapers with your near and dear ones.