Paranoid Android is a custom ROM aiming to extend the system, working on enhancing the already existing elements of Android and following the same design philosophies that were set forward by Google for Android Open Source Project (AOSP). The Custom ROM became silent for a while but now it comes with an Android 9 Pie Beta build. However, there it will take some time for the developers to come officially. Meanwhile, you can download the Paranoid Android 2019 Wallpapers from the link below. It offers so many features for all devices like:
On-the-spot controls
PA Camera
Pocket Mode
Battery styles
Advanced reboot
Button Configuration
Gestures
Recent app locking
Substratum support
Pixel Style Launcher
Pixel Navbar
Pie (7.0)
Color Engine (7.0)
Immersive mode (7.0)
Paranoid OTA (7.0)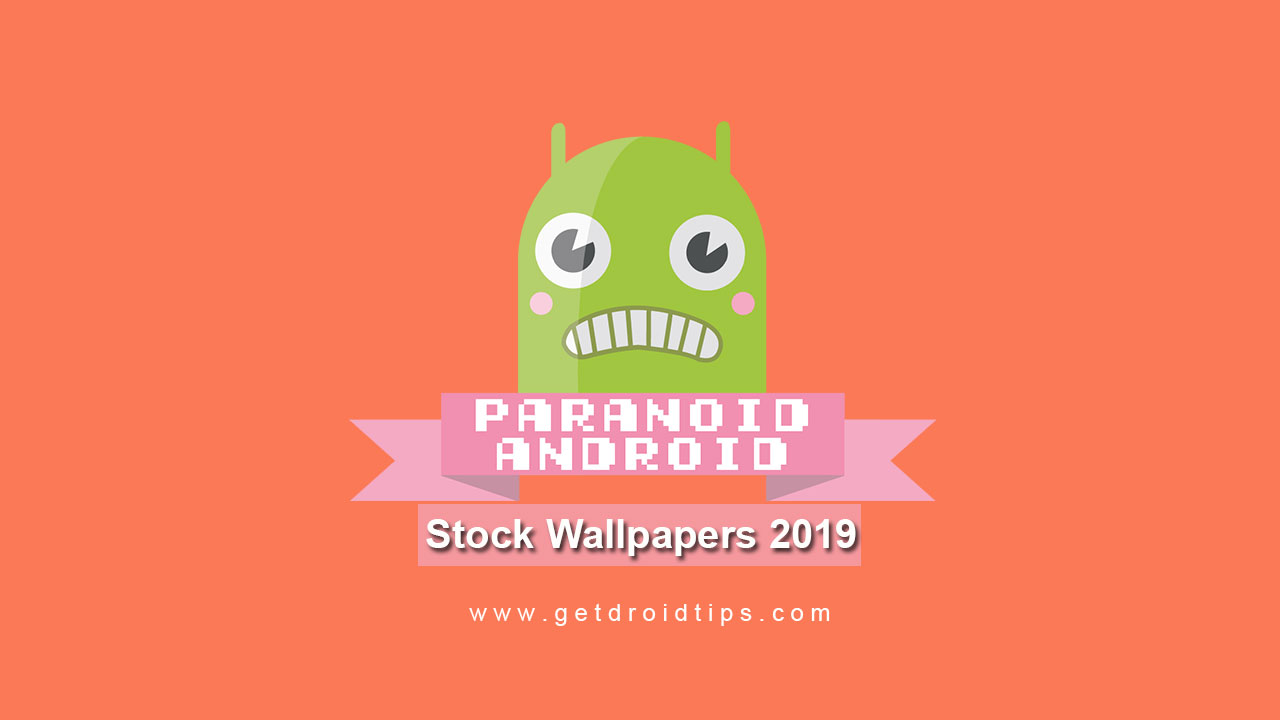 Overview: Paranoid Android 2019
Paranoid Android is an open-source operating system for smartphones and tablets based on the Android mobile platform. The Custom ROM was so much popular and widely used by the Android users back in 2015. It was the most famous Custom ROM after the CyanogenMod. The ROM was the second-largest custom Android ROM in the world with over 2,00,000 users. In the middle of 2018, the ROM was released for so many popular devices over Android Oreo and the developers have mentioned that they have lack of communication. But their vision was so clear and aiming towards the Android Pie and also mentioned about the gesture navigation, blink navigation.
Meanwhile, Paranoid Android 2019 wallpapers are released with the Custom ROM based on Android 9 Pie. Though this is in beta build right now, it offers so many unique and awesome features out-of-the-box. The latest February and March Beta builds are available with following changelogs as well. Take a look.
February Pie Changelog: (BETA-20190221)
Upgraded source base code to LA.UM.7.3.r1-06700-sdm845.0.
OTS: On The Spot, introduce user hint prompt system, uses a snack bar design to prompt the user for changes.
Battery Styles, introduce different battery designs and options for your choice. You can find it from Settings > Battery.
Pocket Mode, introduces a mode that will detect whenever your device is on the pocket and prevent it from waking.
The fast Charging indicator (includes OnePlus devices).
Quick Settings Pull Down with one finger.
Extended Restart.
Introduced Settings reset for PA features under Settings → System → Reset Options.
Double-tap to sleep on keyguard (lock screen).
Volume Long Press to Skip Tracks.
Volume panel on left for devices with left volume buttons.
Newer and better Screen Zoom levels.
Navigation bar toggle for devices with hardware keys.
Hardware buttons light support.
Adjusted status bar notifications per device.
NFC Tile is now enabled in Quick Settings.
March Pie Changelog: (BETA-20190308)
Upgraded source base code to LA.UM.7.3.r1-06900-sdm845.0.
Added face auto-unlock.
Added caffeine tile(thanks LineageOS).
Fixed Settings search crash.
Smoothness improvements.
Fixed pocket lock UI for notch devices.
Paranoid Android 2019 Wallpapers: Download
We have shared the Paranoid Android 2019 stock wallpapers total of 10 images compressed in a zip file. These wallpapers come in a resolution of (06 images) 1080 × 2280 pixels. While the rest of the (04 images) wallpapers come in 675 ×1200 pixels resolution quality.
The 19.5:9 aspect ratio wallpapers have the style of gradient color and abstract designs. The wallpapers look so cool and eye-catching in terms of the design. You can't skip these images if you see them for once. All these images are compressed in a zip which can be downloaded from the link given below. Just download and extract the images on your smartphone storage and you're done.
Now, search for the images from the gallery or file manager app directly or you can set it from the wallpapers section as well. Enjoy!
Download Link:
Paranoid-Android-2019-Wallpapers.zip