Want to try out the latest version of Android on your smartphone? You're in the right place! Read on to learn how you can easily Download and Install Pixel Experience ROM on Lava Z60s running atop Android 9.0 Pie.
The Lava Z60s was released in April 2019, and packs in a lot for being a budget smartphone. It is oriented towards the people who don't use a lot of intensive applications and want a phone just to use casual apps, talk to their loved ones, and maybe even capture some average photos with it. With specifications like a 1.5 GHz Quad-Core MediaTek processor and a mere 1 Gigabyte of RAM, the Lava Z60s is clearly not aimed for people who use a lot of their phone's power to browse and use apps. However, for a shy of 4,000 Rupees, we feel the phone is a great value for money.
The phone comes with Android 8.1 Oreo out of the box, and while it is relatively new, it is no doubt that the phone will receive little to none software updates from Lava itself. This is where the entire reasoning of flashing a custom ROM comes into play. With the available GSI file of the Pixel Experience ROM for the Lava Z60s, users can now enjoy the latest and greatest of what Google has to offer on a smartphone that isn't even officially supported! We have already covered in detail about what GSI is and the various devices its supported by, to give it a read click on the button below.
Android Pie 9.0 Generic System image (GSI)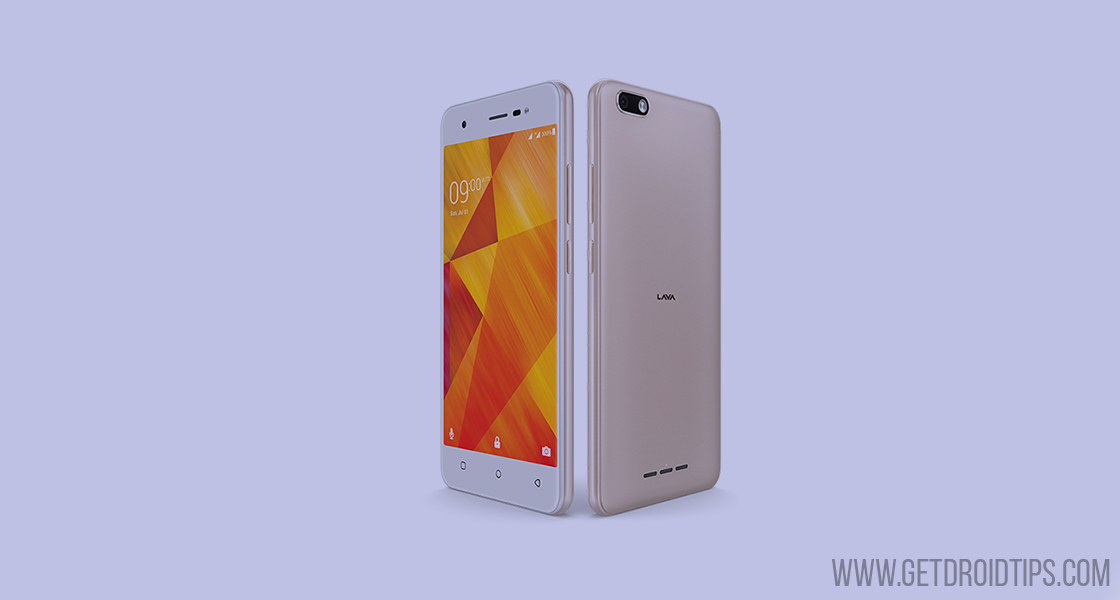 What is GSI?
GSI or Generic System Image is a new concept that was populated by tons of users around the world after the announcement and release of Google's Project Treble. In theory, if you own a smartphone that has Project Treble enabled, you should be able to flash the latest available file that Android has to offer directly, no strings attached. This new concept has helped many flashaholics who can't afford the latest phones every few years to taste the latest versions of Android on their smartphones.
What is Pixel Experience?
The Pixel Experience ROM has been around ever since Google announced and released its Pixel range of phones. Like the name might already suggest, this Custom ROM aims at bringing all the features (or lack of them) to phones that aren't natively supported by Google itself. This means all the UI style of the Pixel blue themes on the Google Pixel phones, the same set of wallpapers, same system and ringtone sounds, and even the same boot animation. Overall, for people who's thirst is quenched only by the most stock feel, Pixel Experience is the way to go. On top of being close to stock Android in terms of looks, it does pack in a few nifty little features that the users can take advantage of, after all it is indeed a custom ROM that is supposed to bring more features to your phone.
What's new with Android Pie?
If you haven't yet used Android 9.0 Pie, then you indeed are missing out on a lot of features. For instance, the entire Recents menu has been updated to the new style inspired from iOS. It showcases all of your apps with a full glance over everything that is happening, and you can even copy paste text without going into the app itself. There are plenty of UI redesigns in Android Pie including the new Quick Settings panel and the Settings app itself. Various system baked features like the AI enabled battery saver mode, and the adaptive brightness mode have been added to cater to the users even better. Overall, Android 9.0 Pie is a great update from Oreo and has all the good design and feature sets you would ask for.
To be able to install the latest version of Pixel Experience on Lava Z60s, you will need to have a phone that has an unlocked bootloader and with a custom recovery like TWRP installed. Also make sure that you don't have anything of value stored on your device as all will be lost during the procedure, so we recommend a full Nandroid backup if you can. Also to flash the GSI file on your smartphone, you will need a Windows PC with ADB and Fastboot installed. If you have access to all these prerequisites, then you can begin with the procedure!
Steps to install Pixel Experience ROM on Lava Z60s
If you are already familiar with flashing  custom ROMs on Android, then this one will be no different for you. However, if you are new to this area of experimentation, then worry not, since we've got all the steps explained in detail for you!
To make the task easy, we have divided the unlocking process into two parts. In the first part, we will brief you about the files requires and Pre-Requisites for the bootloader unlocking process. Then we will start with the actual installation part.
To install Pixel Experience ROM on Lava Z60s, your device should have Bootloader Unlocked and should be running on latest TWRP Recovery. If you don't have TWRP, then you can follow the second method to sideload the Pixel Experience ROM via ADB Fastboot.
Files Required:
These are the files you will be needing to Install Pixel Experience ROM on Lava Z60s. Please, download them before proceeding with the procedure.
Pre-Requisite:
Supported Smartphone: Lava Z60s
Charge your Lava Z60s smartphone to a sufficient battery level to avoid any sudden shutdowns during the process.
We strongly recommend you to take a complete backup of your personal data, including the internal storage. The phone will be formatted, so be prepared for it. You can also follow our Android backup guide for the same. [Follow any method]
You need to Unlock the bootloader on Lava Z60s.
You need a USB cable to connect your phone to PC.
GSI build is still a work in progress so this ROM may not be stable. Please try for yourself and see how things go around with the new Pixel Experience GSI build.
Warning
Unlocking your device's bootloader will void your warranty. The process also will wipe away all of your data, which includes photos, videos, apps and your calls. We, at GetDroidTips are not responsible for any unforeseen bootloops or crashes that may occur on your devices. All of our guides are thoroughly researched and provide only the correct means to follow the procedure. Proceed with caution and follow each step very carefully
Method 1: Install via TWRP Recovery
First of all, make sure to download and move all the above required ROM packages on your Lava Z60s Internal storage.
Now reboot your phone into TWRP Recovery and Swipe Allow Modifications (Appears for the first time only)
Once you are in TWRP Recovery, first of all. Take a complete backup of stock or custom ROM using TWRP.
Now wipe the cache, data, and system before flashing the Pixel Experience ROM on Lava Z60s.
To Wipe data: Go to Wipe —> Advanced Wipe and select Dalvik/ART cache, cache, and Data and then swipe to wipe.

Warning: Make sure not to select Internal storage

Now you can install the Pixel Experience System image file in TWRP: Install -> Install Image -> select system.img
That's it! Reboot and enjoy!
Method 2: Install via ADB Sideload
—> How to Install Generic System Image on Project Treble Devices
That's All! You should now be able to enjoy the latest and greatest of Android 9.0 Pie thanks to the Pixel Experience ROM! If you have any queries regarding the guide, then do let us know in the comments below, we'd be happy to assist you through the procedure!