Night driving is a big challenge in itself. It is classified as the most dangerous time to drive. The darkness affects depth perception, color recognition, and many other factors. Poor lighting conditions increase the risk of accidents and put the life of drivers at great risk. So, here comes the Lanmodo Night Vision Camera for Safe Drive.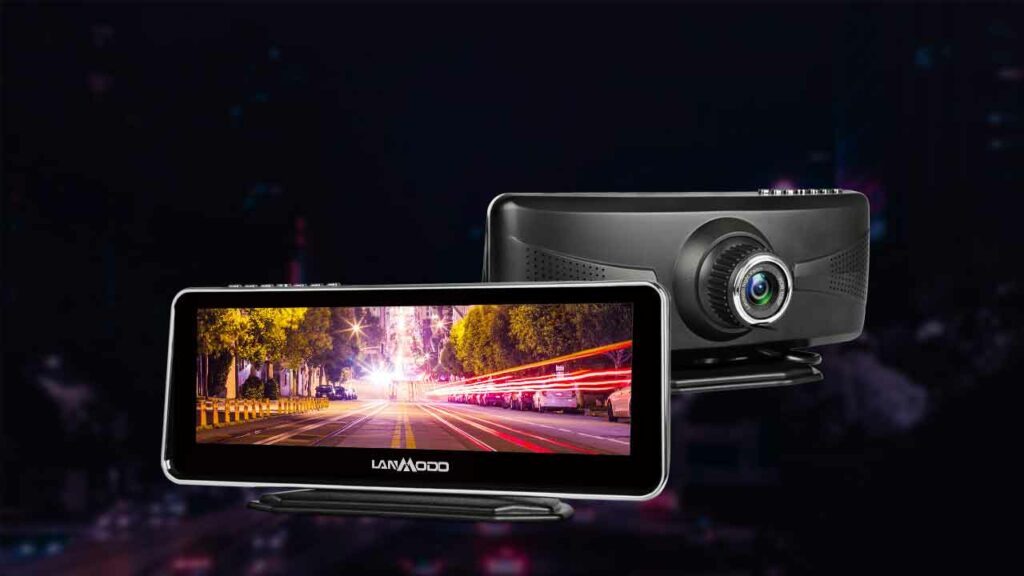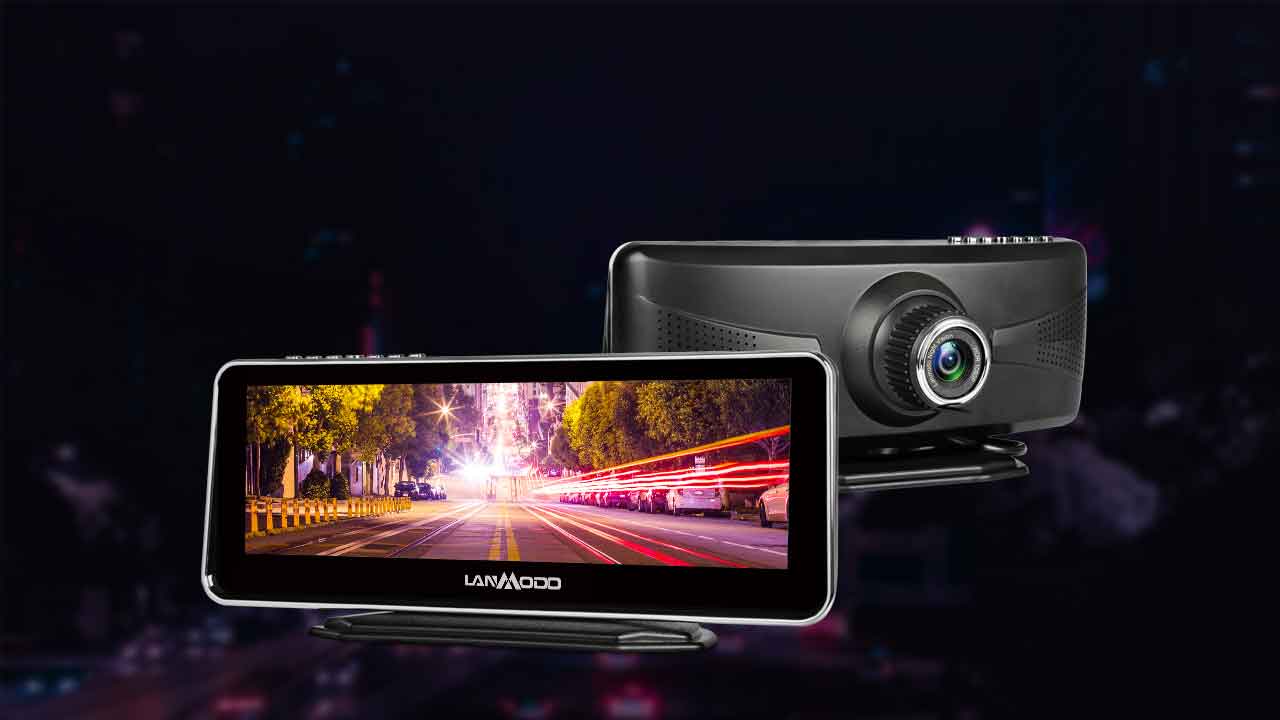 The market is full of several night vision devices. But the one that takes the trophy is the 1080P Lanmodo Vast night camera. With this device, you can rest assured about road visibility and your safety too. It is a wonderful device that can enhance your vision at night. You can count on this device when the light is low outside or the weather is rainy, etc.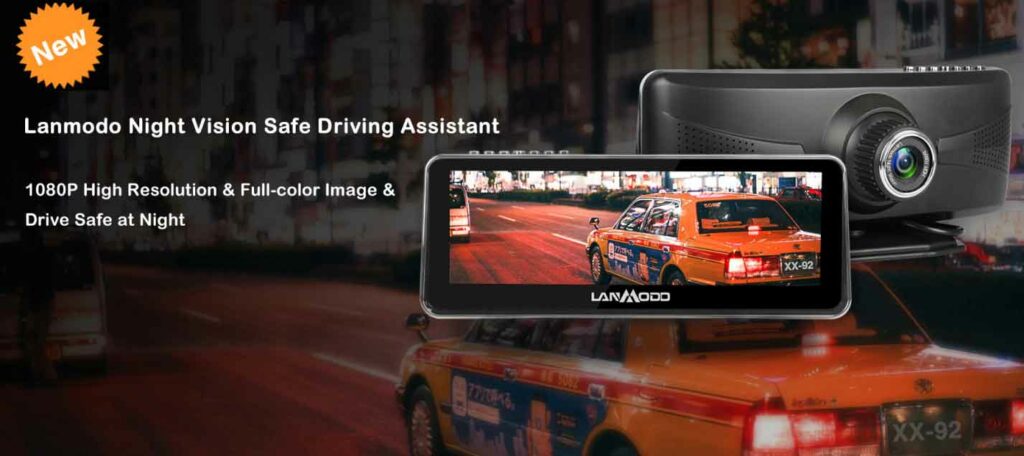 Lanmodo Vast night vision camera
The Lanmodo Vast automotive night vision system acts like a pair of extra eyes on your vehicles while you drive at night. The whole idea behind this device is to improve the visibility on the road. The device is a simple one that is here to make driving at night safer.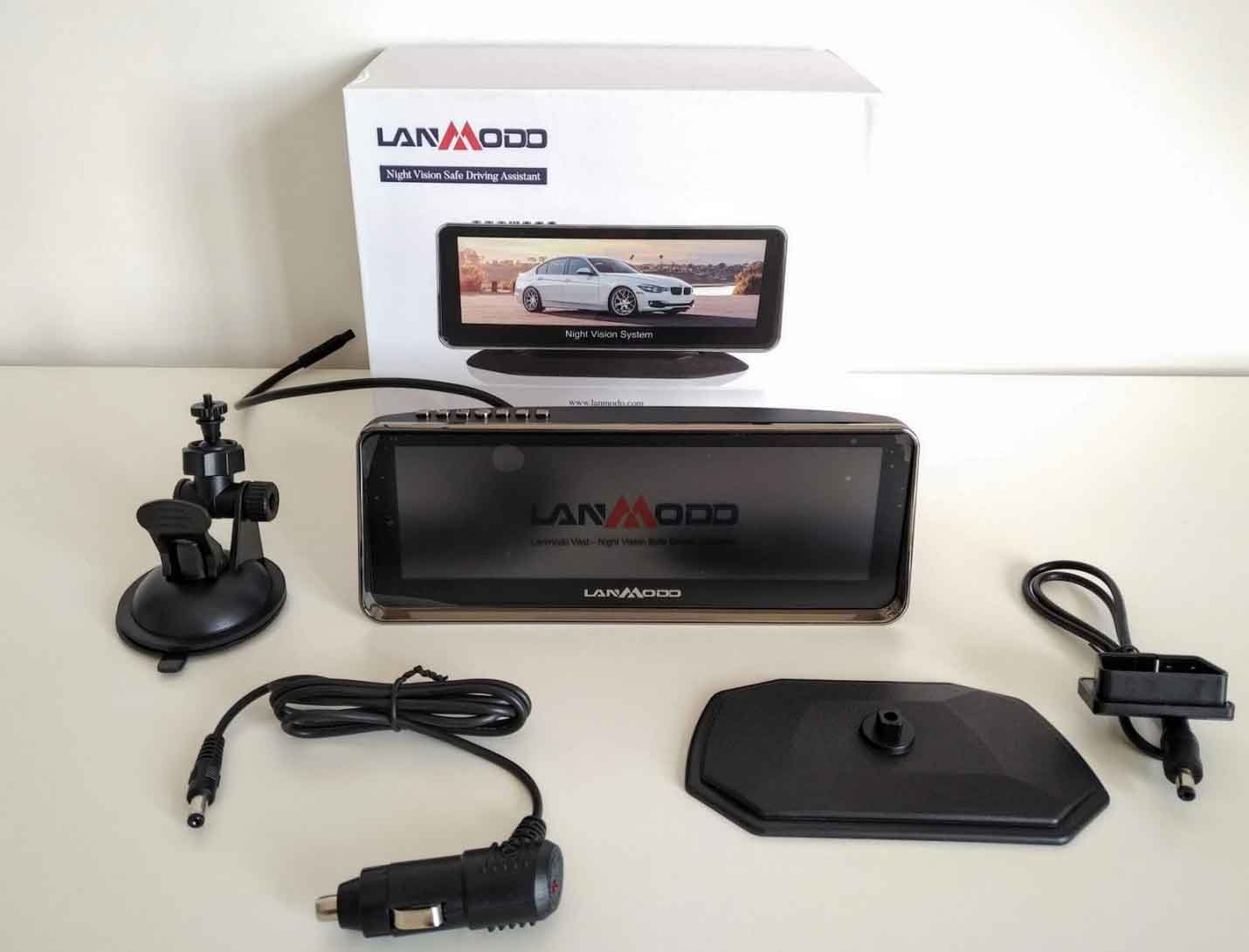 This night vision system consists of a 1080P night vision system along with a 720P rearview camera, NVS connection wires, input cable, power input, OBD adapter, etc. You will also find a suction cup and a non-slip mat with the Lanmodo system. You have the option to fix it using either one of them as per your convenience.
This device performs the most important function of providing you a crystal clear view of the road ahead under all circumstances. It outperforms your car's headlights and provides you a view of up to 300m. Being able to perceive what may lie ahead helps you to take timely action to avert a crash.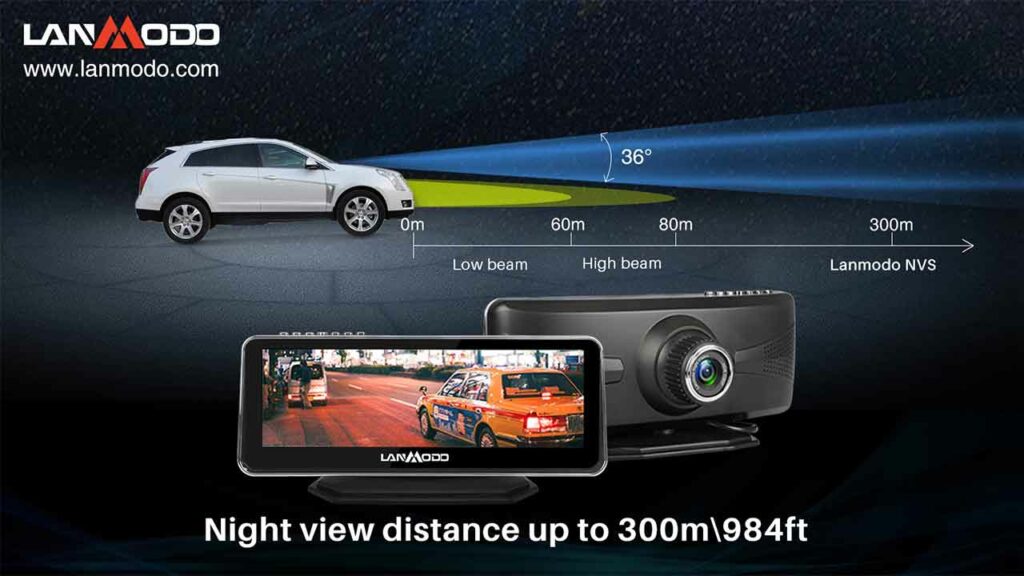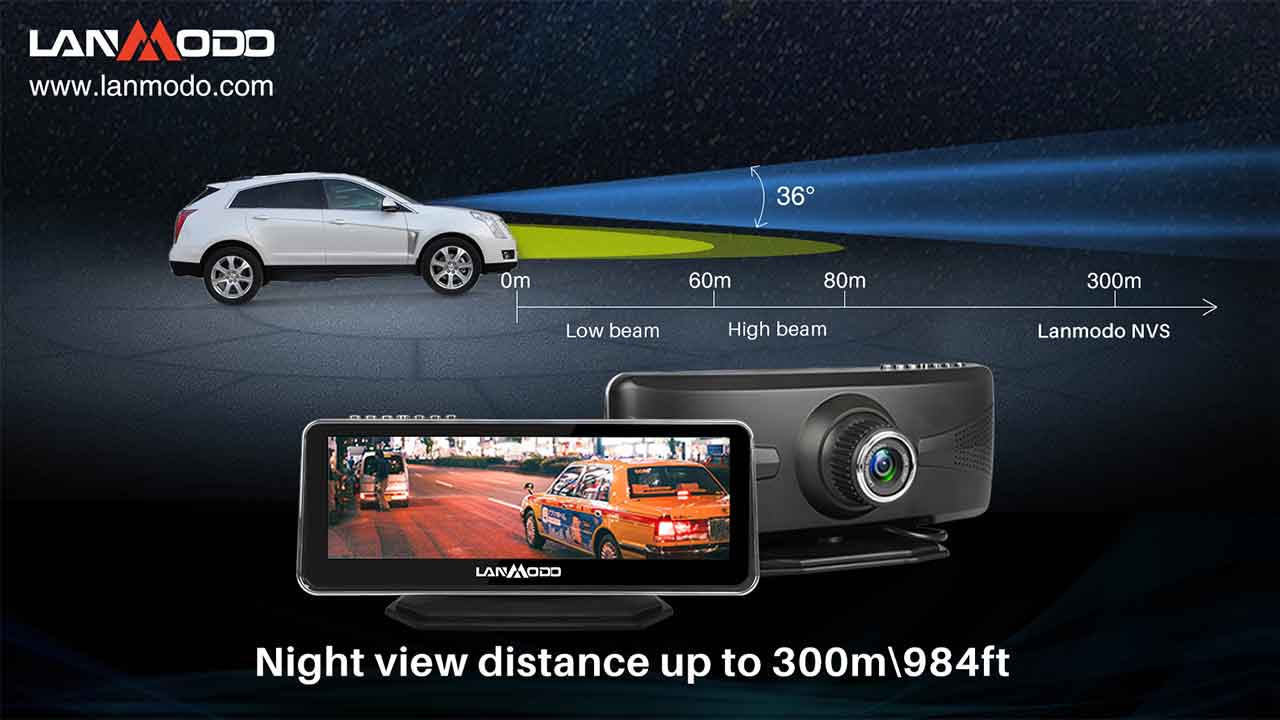 The large 8.2inch IPS screen facilitates easy viewing of the road without causing distraction. Also, the system displays full-color images in high resolution of 1080P. Thus, driving even under poor lighting becomes a breeze as it provides lots of colors even in low lighting. The colored images on the screen reflect the real situation outside and help you to react most appropriately.  The screen is comfortable to the eyes and makes viewing a pleasant one.
Another impressive feature of this device is the wide-angle vision. The Lanmodo camera provides you 36- degrees of wide vision. Thus it covers a broader image of the road and gives you a better judgment of the road. Even if you are traveling at night, with this system you can make sure that your vision is crystal clear and accidents are averted.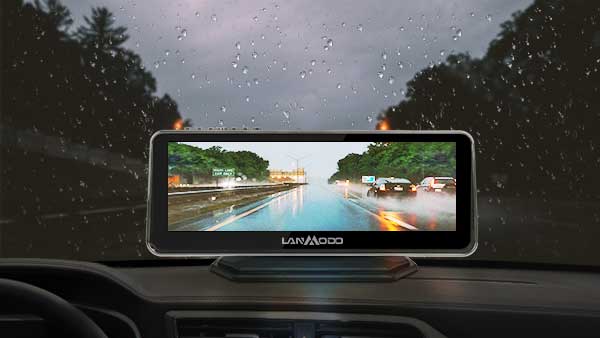 How does the Camera work?
The Lanmodo night vision camera is based on the active infrared system as opposed to a passive one in many devices. It uses the low-light imaging technology that illuminates the darkest spots under low light surroundings. This feature is highly desirable for a night vision system. The system provides a very crisp view of the road enabling you to spot the object beforehand.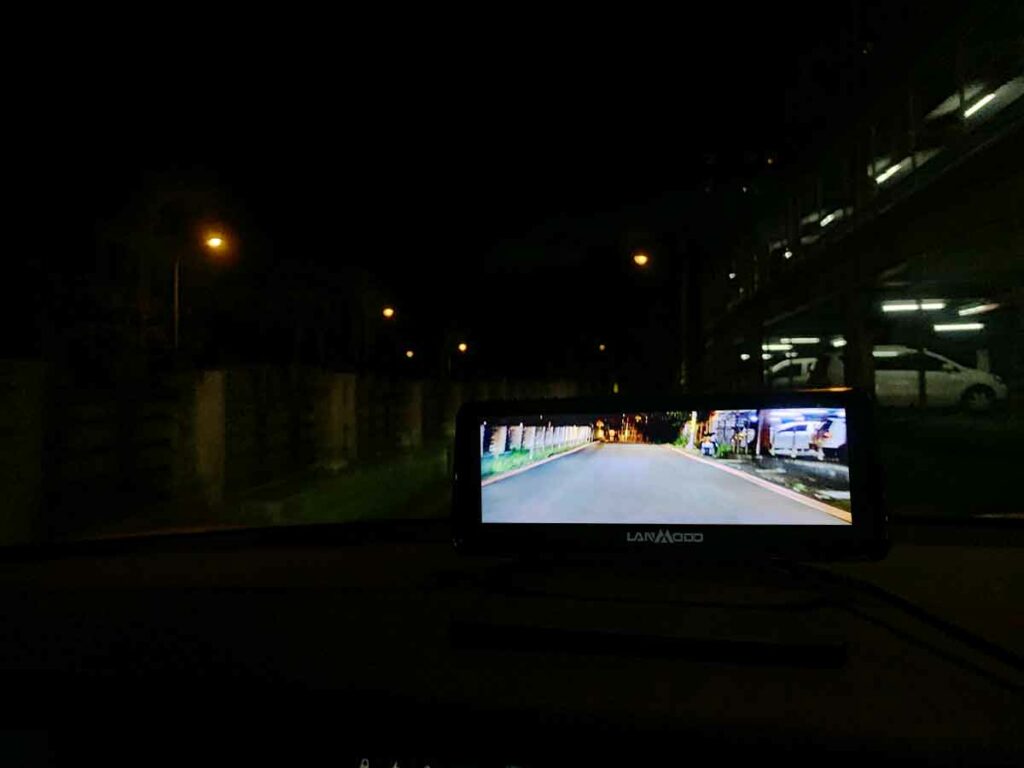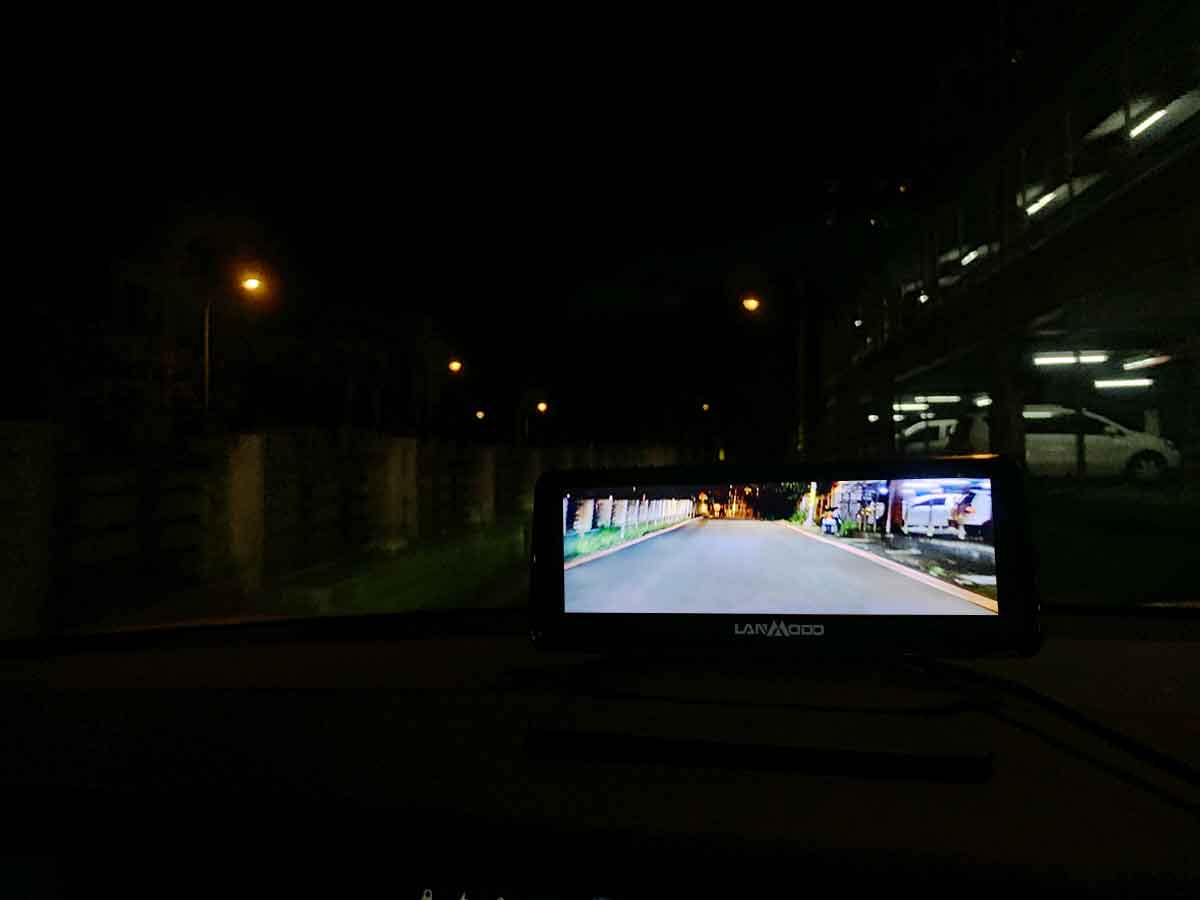 Here is a real test video:
When is it useful?
The Lanmodo Vast night camera is a wonderful device that can give you a clear view of the road under unfriendly situations. If you are driving at night the system serves as a great assistant and enables you to perceive the objects on the road.
You can benefit from it under unfavorable weather conditions like rains and fog too. It keeps your vision clear and lets you drive safely.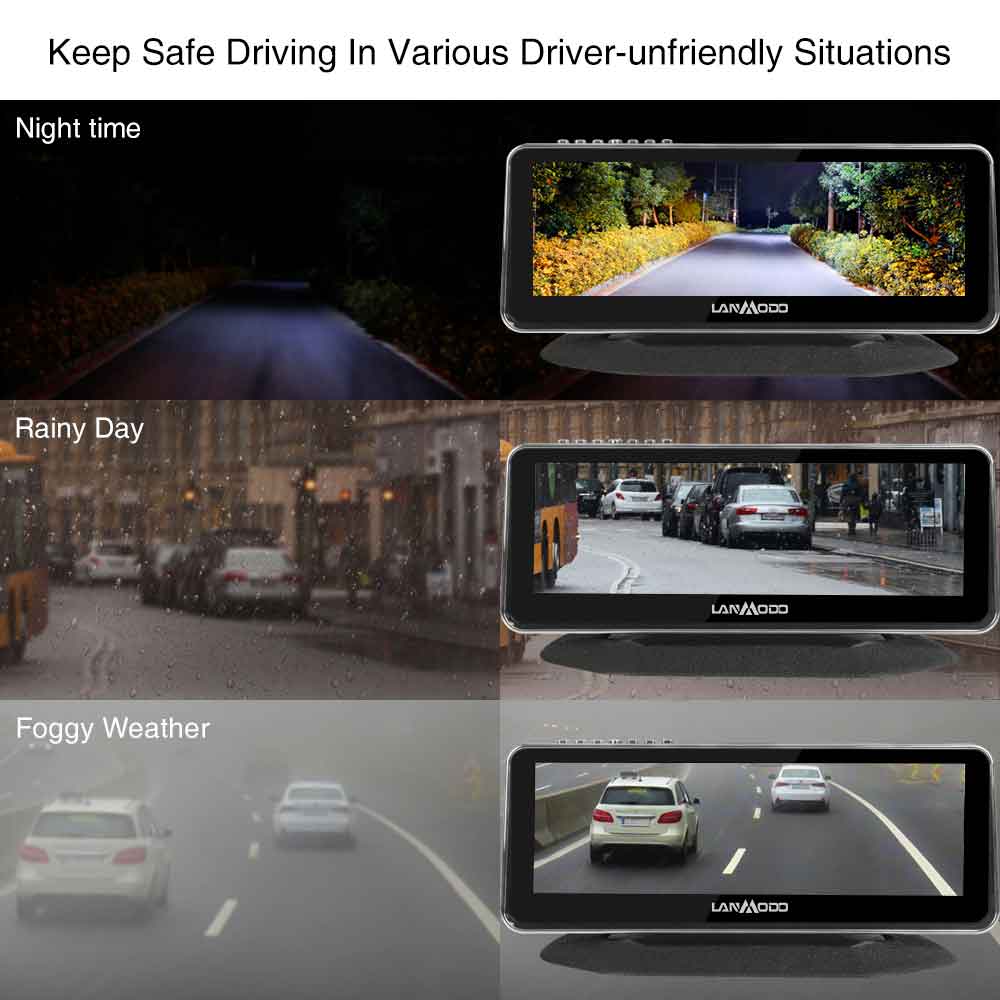 Who needs the Lanmodo Night Vision Camera?
The Lanmodo vast night vision camera is a great technological invention that has proved to be highly efficient. It is especially useful for those who frequently drive at night. The system gives you a crisp view of the road and helps you to spot any objects in advance.
Old drivers often suffer from reduced vision. This system can assist them in viewing the road clearly and taking the necessary precautions.
People with eyesight problems and those who have difficulty seeing can also benefit from this device. The high-resolution images can help those with vision problems to see the road better.
Truck drivers who travel at night can also benefit from this system. Since truck drivers travel through the countryside, the roads are poorly lit and animals are often found wandering on the road. This system can help them to spot such hazards and avert mishaps.
It is also useful for policemen, hunters, and nightly fishers who may be traveling from one place to another for their work. This system can assist them in driving safely through the suburbs by giving them a clear view of the road and the hurdles that may be present therein.
Comparison
The market is flooded with several night vision devices. However, a vast majority of the devices are only compatible with certain high-end cars and also burn a hole in your pocket.
While the built-in systems are capable of providing only black and white images in low resolution, the Lanmodo vast outperforms them as it provides colored images in high resolution of 1080P.
As compared to such devices, the Lanmodo camera is reasonably priced and compatible with 99% of the car models. Since everyone has a right to safety, this device serves the purpose more efficiently.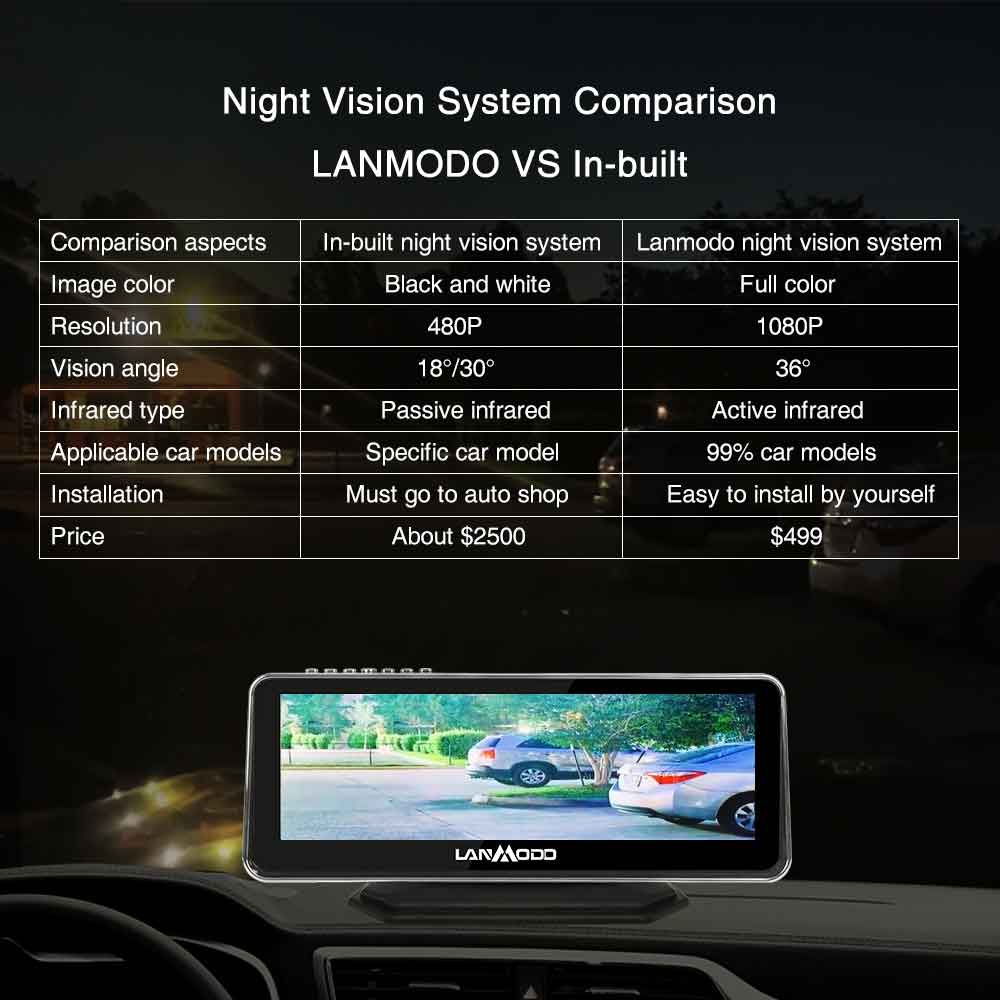 Conclusion
The Lanmodo Vast night vision system is worth the investment for everyone who often drives at night. Thus, you can make the most out of this wonderful gadget and ensure your safety while driving.
This device is exactly what you have been looking for. Efficient, affordable, and easy to operate, the Lanmodo camera is taking the safety standards to a whole new level. You can order from Lanmodo official website with $100 off coupon (LMDNVS_TECHY) or get a 40% off from Amazon store by using (40lanmodo) coupon code before June 30th, 2020.