The notch display concept has now become a recurring scenario we can see on the latest Android devices. Almost every OEM is dropping devices mid-range and flagship both with a notch on the display.It is quite obvious as the popular Apple Inc was the one to popularise this concept of design. No wonder everyone wants to follow its footsteps. There are a good number users opposing the notch display. A recent example being the OEM OnePlus that gave in to the users heavy demand and provides screen blackout feature to hide the notch on upcoming OnePlus 6. Now if one notch wasn't sufficient, Chinese OEM ZTE is bringing a new Android device with dual notch display.
Yes, the device will feature two notches, one each at the top and bottom end. Again it will sport a glass casing, which protrudes at the corners. It is currently being dubbed as the "Iceberg" concept.You can see the design below. Speaking of which the entire glass casing will keep the features such as the fingerprint sensor inside.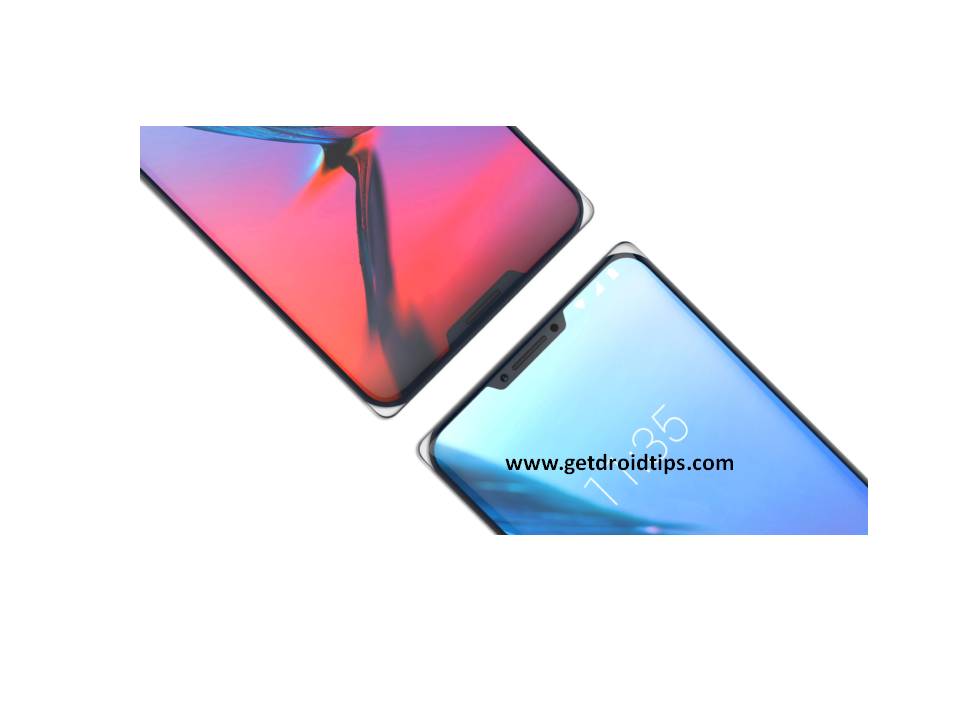 ZTE mentions this is a unibody glass casing that brings together two glass cover for both back and front display. Now, this definitely seems like a top (and bottom) notch design but it must come with a price. There is barely a soul who does not drops his phone accidentally. This device is entirely covered in glass. Even if this falls from a small height the intricate glass casing will shatter in no time.
The OEM has not made much information public regarding specification details. Well, the early design shows the device will feature a dual camera. This phone may not be available in 2018 or probably drop towards the very end of the year. Dual notch display setup shares the front face cam, brightness sensor at the top whereas the auxiliary speaker settles at the bottom notch.
We believe the Android users will meet this with both opposition and denial. Those who do not like notch may want a solution as that of  Huawei P 20 or upcoming OnePlus 6 to hide the dual notch display feature. The other folks who like new and innovative features will definitely enjoy the notch.