In this tutorial, we will show you how to enable the 960fps Slow Motion and Macro Mode on OnePlus 7 Pro. OnePlus devices have this USP of offering power-packed devices at an affordable rate. And that is just one of the many reasons why it is highly regarded as among the best OEMs.
Another reason for the same is the customized Android skin that it has to offer. Dubbed as Oxygen OS, this is perhaps the most versatile and feature-rich Android-based OS. Rather than simply adding unnecessary functionality in the form of bloatware, it has maintained a rich balance between features and the stability front. Well, we could go on and on with its offering. But that is not our focus of attention in this guide.
Today, we are here to share with you all a pretty nifty trick that could enable the 960FPS slow motion and the Macro Mode on your OnePlus 7 Pro device. We will be modifying the camera value to obtain the desired results. The feature officially landed on the OnePlus 7T and using a few tricks, you could get a taste of the same on your device as well. So without further ado, let's check the required steps and what all you might be needing to carry out these modifications.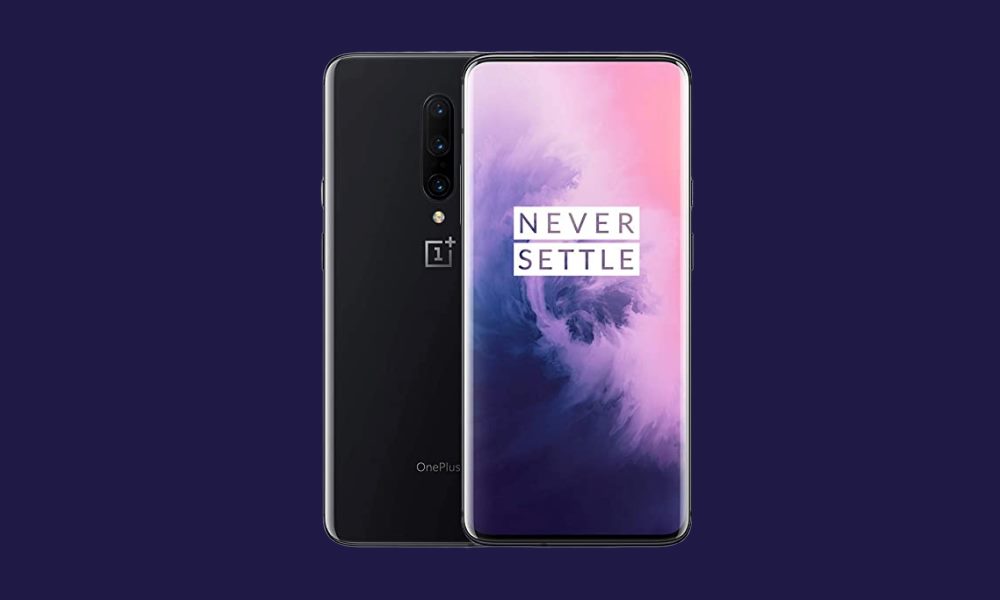 Enable 960fps Slow Motion and Macro Mode on OnePlus 7 Pro
OnePlus 7T recently received an Open Beta 3 update. This bought about 960fps slow-motion video recording option in their stock camera app. Although it made use of the software-based frame interpolation, still it is quite a handy addition. Furthermore, this feature could also be implemented to other OnePlus devices, having similar camera sensors and internal hardware.
In this regard, XDA Senior Member elmarian756 was successful in implementing the same on the OnePlus 7 Pro device. And in this guide, we will let you know how this could be achieved. So head over to the below requirements section and check out what all is needed to enable 960FPS Slow Motion and Macro Mode on your onePlus 7 Pro device.
Prerequisites
For this trick to work, we will be making some modifications to the camera's settings file. Since it is a system-level modification, a rooted device is a first and foremost requirement. So head over to our guide on how to root OnePlus 7 Pro if your device is not yet rooted.
Furthermore, you will also be needing the latest beta version of OnePlus Camera v3.10.17 or higher.
Although you could also sideload and install the app, it will be better if you are on the newest Open Beta.
Furthermore, we will also be making some changes to the camera's XML file. For that, you might need a file explorer with root capabilities or a standalone app like Preferences Manager that does your editing XML files work pretty easy. In this guide, we will be using the latter method.
[googleplay url="https://play.google.com/store/apps/details?id=fr.simon.marquis.preferencesmanager&hl=en_IN"]
Now follow the below steps to try out the 960FPS Slow Motion and Macro Mode on your OnePlus 7 Pro device.
Enable 960FPS Slow Motion on OnePlus 7 Pro
First of all, download and install the Preferences Manager app on your device.
Launch it and you should be greeted with the Magisk Prompt, tap on Grant.
Now select the OnePlus camera app from the list and swipe right on the top menu bar until you find the

CameraInfo_0

.

xml file.


Source: XDA

Tap on the plus icon in the top bar and select StringSet from the drop-down menu.
Under Add a StringSet value dialog box that appears, enter Video960FpsSizes in the Key field and 1280×720 under Value. Once done, hit the Add button.
Now head over to the

CameraInfo_5

.

xml file and do the same steps that you did for the

CameraInfo_0

.

xml file.
Finally force stop the camera app and relaunch it. To do so, head over to Settings > Apps and Notifications > App Info > Select the OnePlus Camera app and tap on Force Stop. Then relaunch the app and you should now see the 960FPS option under Slow Mode.
Enable Macro Mode on OnePlus 7 Pro
The thing with Macro Mode is OnePlus introduced it in one of the Android Q beta-test builds but didn't make it to the stable build. So it gives us a hint that the feature is still there, albeit hidden. So to unlock this Macro Mode, follow the below steps. Kudos to XDA Senior Member gohan040 for finding out this week.
Open the Preferences Manager file and head over to the

CameraInfo_3

.

xml file.

For that, tap on the OnePlus camera app and then right-swipe right on the top bar where the current file name is mentioned, until you reach the

CameraInfo_3

.

xml file
Within that, tap on the IsUWMacroSupported option and change the value from False to True.
Force-close the app as mentioned above and then relaunch it. The Macro Mode is now enabled as well.
Conclusion
So this was all from this guide on how to enable the 960FPS Slow Motion and Macro Mode on your OnePlus 7 Pro device.
Just follow the above-mentioned tips and these steps should be a cakewalk for you. Do keep in mind that both these features are officially supported on OnePlus 7T. So the tweak that we have used for the OnePlus 7 Pro variant might not yield the same result as the counterpart. Even then, it is a pretty handy tweak nevertheless. Likewise, here are some iPhone Tips and Tricks, PC tips and tricks, and Android Tips and Trick that deserves a view.