Smartphone has from the time of getting popular considered as one important gadget. At the same time, many issues have also been reported regards to it. The most important one is the overuse of it at any time and every time. And then a guy who uses smartphone too much started getting a bad impression among others. The worst of this scenario happens when your device rings during an important meeting or lecture. Although features like silent mode came up years back, they had their own limitations and didn't  work the way a user expects. When iOS bring in do not disturb mode, Apple users got the perfect one they where waiting for long. But Android users were still on the wait as none of their devices had such a feature. Now with Essential Phone PH1 users gets the blocking mode. Read below the steps to enable blocking mode feature on Essential Phone PH1.
The problem with blocking mode on Essential PH1 is that nobody really knows what is it. Although the name is different, this features does the same job as the do not disturb feature of iOS. When enabled this can be a life-saving thing which won't disturb you with alerts at the time which it should not.  The feature is also flexible as it allows to customize the type of alerts you can receive and the type you should not. You also have options to schedule the blocking mode for specific times or switch it on manually when needed.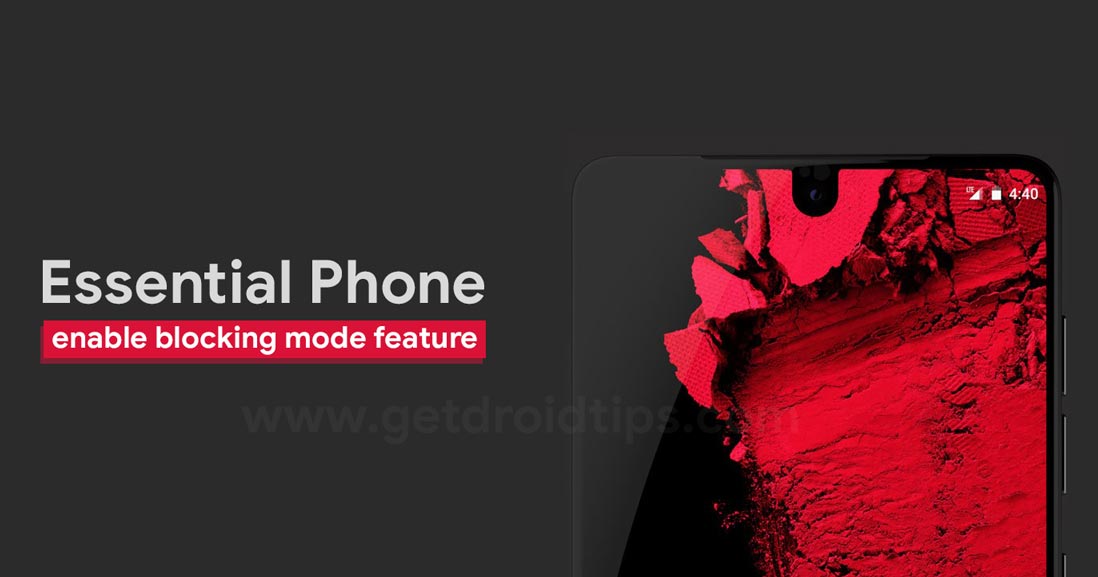 Steps to enable blocking mode feature on Essential Phone PH1
The steps to enable blocking mode on Essential PH1 are:
Open settings
Tap on blocking mode
Tap on toggle button to switch it on and off
A small circle icon with a dash will be shown on your status bar once you enable it.
I hope this guide was useful in understanding how to enable blocking mode feature on Essential Phone PH1. If any queries or feedback, please leave a comment below.