The modern world smartphones are all about usability. All the manufacturers are trying hard to bring up more user-friendly smartphones to their users. The all-new face ID launched with the iPhone X by Apple is the most modern face of making the smartphone use easy for its users. But this new technology is a part of the evolution of a trend which came up years ago. The one thing which came up during the first stage of this evolved trend is the message preview. Seen still now on the device, here are steps to enable and disable message previews on iPhone X.
Message preview is a great feature which increased the usability of smartphones. This provides the user with the ability to read a new message without wanting him to unlock the device. This can be very helpful and will save the user from unlocking the device every time a notification rings on his device. But the same feature can be a great disadvantage in some cases. Although it helps you read the message from the lock screen itself, it gives the same privilege to other people too. This is a great privacy issue when it comes to someone reading a message on your device which they are not supposed to see. That is why Apple gave the user the ability to enable or disable the feature when they want to.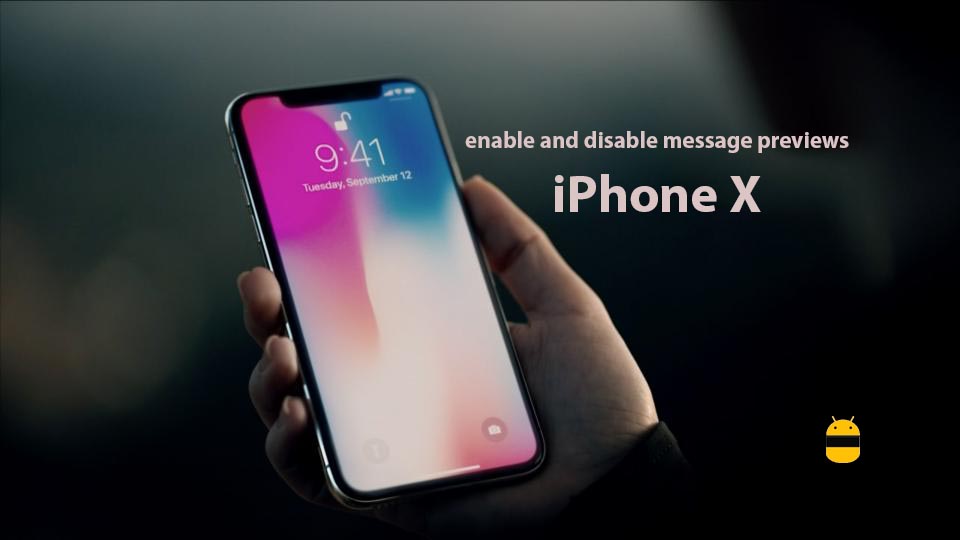 Steps to enable and disable message previews on iPhone X
It is really easy to enable and disable message previews on iPhone X. you can either choose to enable it always, when unlocked or can disable it forever. Enabling it when unlocked will show up notification of the message while you are using some other app. This can be helpful at a time or even annoying at some other time. So it is fully up to your need and you can change it anytime you want. The steps to do it are:
Open settings from home screen
Tap open notifications option
Click on show previews
Select from always, when unlocked or never as you prefer
If you select always the previews will be shown even when your device is locked. If you select when unlocked the previews will only be shown when the device is unlocked. If you select never the feature will be disabled.
I hope this guide was useful in understanding how to enable and disable message previews on iPhone X. If you have any queries or feedback, please leave a comment below.