When compared to Bluetooth, NFC is a lot faster, quicker, and efficient and consumes very less battery power and costs just a fraction of what Bluetooth modules cost. The Lenovo-owned Motorola unveiled the new Moto X4 with various perks and quirks which highlights its performance and efficiency. The built-in NFC on Moto X4 lets the users connect to any smart tags, smart accessories or smartphones with NFC to exchange and share data to and from. So here we will guide to enable the NFC on Moto X4.
What Is NFC in Moto X4 & How It Works?
Sharing and exchanging photos, apps, contacts, videos, and such are few of the characteristics for which Android-enabled smartphones are known. These are few aspects which make Android stand among other brands like Apple which restrict such access to any other phone. Moto X4 has a pretty darn and powerful chipset and RAM configuration that makes it pretty fast. Adding to its functionalities is NFC in Moto X4. The technology has revolutionized the way of exchanging information across a plethora of devices that too in a jiffy.
This is a question that many people want to know. NFC is an acronym for Near Field Communication which is a technology dating back to 1983 when first of its kind was developed. NFC lets the user send and receive data over a wireless connection within a radius of 4cm and up to several centimeters and therefore, it is known as a short-range technology.  NFC works with NFC enabled smartphone or Smart Tags, Accessories, etc. NFC works best when the devices are placed within the radius of 4 cm for better and speedy exchange.
Similar to any other service that needs to read and write data on your device, NFC sends a request which the users may or may not accept that will start or stop the transmission completely. The Moto X4 has been released in the markets with NFC and other technology that ease the transmission and sharing of data from across the devices with ease.
How to Enable NFC on Moto X4?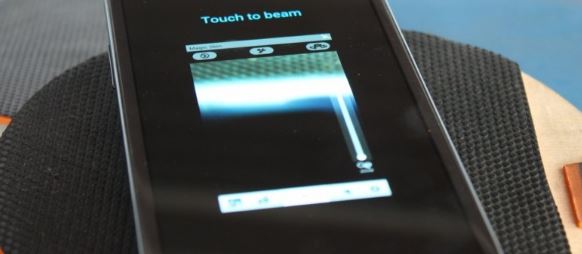 If you are using Moto X4, given below is a simple guide on how to enable NFC on your phone to form a connection with trusted devices.

Go to the 'Settings' app and then proceed to 'More'.

Here, you can see the feature 'NFC', turn it ON by switching the button.

Simply turn on the 'Android Beam' and it's done.
How To Use NFC?
Using NFC is far simpler than one would think. Once you are done with setting up and turning on the NFC on your phone and the same on your friend's or recipient device, follow these instructions to share contents wiz videos, photos, audio & music, contacts, etc.
Sending The Data From Senders' Side
Firstly, browse to the screen or file where the files and folders are located that you want to send.

Now, take your phone and the other device and touch the back of these devices together. This will make aphysical connection between two devices or at bring it close enough.

The phone will automatically search and connect to the corresponding device and you will get the option 'Tap beam' on the screen (Sender side).

Tap the screen and the content visible on that particular page, folder, file, etc will be sent to the receiver via NFC and this whole process takes very less time.

The process is accompanied by audio notifications so that the users know if the data has been successfully transmitted or not.
On The Receiving End
If you are the one receiving the data from the sender, comply with the setup aforementioned and simply touch the back of the phone with the corresponding phone and allow the NFC to do its job and transmit the data automatically.
Benefits Of Using NFC
Since there are many benefits of NFC, we decided to stick to some integral and dominating benefits for which NFC is well-known. NFC lets the user of two or more devices connect within the maximum distance of 4 cm from where the sender can send the data and receiver will receive it with a breath-taking speed which is literally several times greater than the exchange speed of Bluetooth.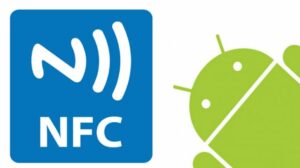 The NFC enabled Moto X4 can read and comprehend the NFC tags stuck on posters, magazines, and other advertising gimmicks. The users can use NFC by enabling it on their device while when not in use, it disables itself. Similarly, when the phone is locked and the screen is 'OFF', the NFC would shut down even if you turned it 'ON' that saves a lot of battery life for any of your other works.
Setting up and disabling NFC is comparatively easier than Bluetooth. Other features of NFC are it costs a few times lower compared to Bluetooth. NFC takes less than a second to connect to other devices using approximately 15mA of power for reading purpose while writing data takes just a fraction of more power.
I hope this guide was helpful to enable NFC on Moto X4. If you have any queries or feedback, please leave a comment below.