Smartphones today are designed to make things easier for its users. Many features are added to the smartphone to help users get things done swiftly. By providing important thing within lock screen, smartphones made it easy to access important information with the hustle on even unlocking the device. From time and date to recent notifications, everything is available a click on the power key away. But in cases, the features like this won't really suit some users. The preview of notifications within the lock screen can be the most suitable example for this. The private notifications are the solution for this, read through to find out how to enable private notifications on Essential phone PH1.
Although the notification preview available on the lock screen is something that can help you get important information, there is a big privacy threat related to it. This preview can let even others read your notifications without the need to unlock your device. When the notification has some sensitive or private information it got exposed to a third person in this way. This can at a time be a serious problem for some users. Essential PH1 anyway has a solution for this known as the private notifications. Read below to find out how to enable it.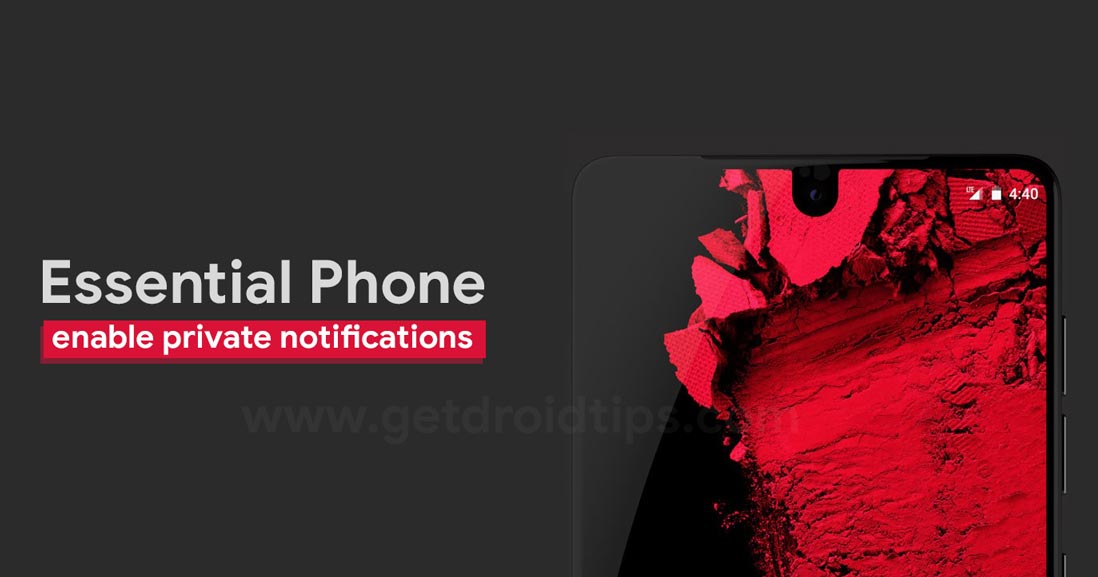 Steps to enable private notifications on Essential phone PH1
Private notification when enabled will hide the preview of your notification on your lock screen. You will receive the notification on your lock screen, but the preview will be restricted. In this way, your privacy is improved and only you can access the information by unlocking the device. You have the option to enable this for individual apps. In this way, you can restrict the preview for apps which might carry sensitive content and enable preview for others. The steps to do this are:
Open settings
Tap on applications
Tap on messages
Tap on notifications
Uncheck the box near lock screen to restrict preview on lock screen
You can also restrict preview on status bar by unchecking status bar option too
I hope this guide was useful in understanding how to enable private notifications on Essential phone PH1. If any queries or feedback, please leave a comment below.