Who does not love pets, right? Sea of Thieves is one game that incorporates pets in a fantastic way. Players can choose to equip a pet in Sea of Thieves to tag along with them. Of course, there are a few different animals that you can select. However, the method to equip a pet in Sea of Thieves can be easily missed if you do not follow the in-game instructions.
In this tutorial, we'll be showing you how to equip a pet in the game. So after following this guide, you should be able to play the game along with your animal friend. What's even better is the fact that your pet does not take any damage in the game. Therefore, you need not worry about losing your pet to an enemy crew. Moreover, pets do not give you an advantage and are only added in the game as a cosmetic item. There are 3 types of pets in the game — Cats, Parrots, and Monkeys. Furthermore, each type has three different breeds that you can choose from.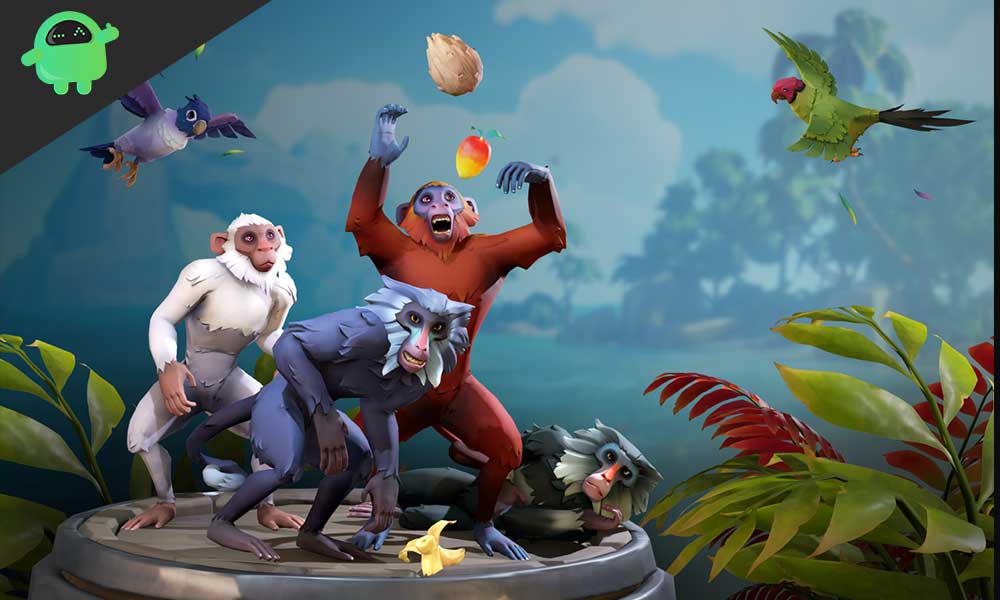 Types of pets in Sea of Thieves
Cats:
Maus
Ragamuffins
Wildcats
Parrots:
Cockatoos
Macaws
Parakeets
Monkeys:
Barbary
Capuchin
Marmoset
Steps to equip a pet in Sea of Thieves
After you purchased a pet in Sea of Thieves, you can need to equip the pet to your pirate. Equipping a pet is similar to the method you use to equip any other item in the game. You can find the Pet Chest at an Outpost in the Pirate Emporium or in your ship. It's hard to miss the pet chest as it has a red banner on the top along with a paw print in white.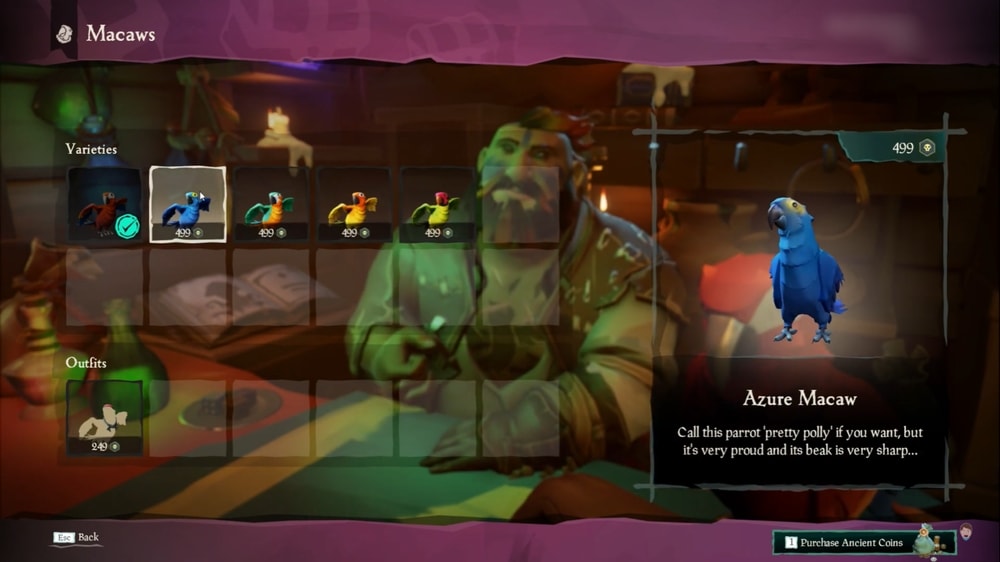 You need to open the chest and then select the pet you want to equip. After selecting your pet, it will now come in your arms or will sit on your arm. This depends on what pet you select. You can even place your pet anywhere on your ship. Additionally, you can select a cool outfit for your pet too. Although, you have to purchase the outfits separately. Nevertheless, the less the outfits are totally optional.
Steps to unequip a pet in Sea of Thieves
Even though pets do not take any damage in Sea of Thieves, it might not be a wise idea to take them along when your fighting enemies. There are several reasons why pets may end up hampering your ability to win during a battle. Nevertheless, no matter why you may want to unequip or dismiss a pet, you can do so in a few easy steps. All you have to do is go back to the pet chest and unequip the pet that you equipped to begin with.
Conclusion
That brings us to the end of the tutorial. We hope you are now able to equip a pet in Sea of Thieves. As we mentioned earlier, pets in the game do not offer any advantages. Although, it's cool to have a friendly companion at your side. Which pet would you likely purchase? Let us know in the comments below. You can also check out how to add and invite friends to Play Sea Of Thieves and what is KiwiBeard in Sea of Thieves Game? If you're searching for other cool games, check out the best Battle Royale games for PC, Gaming Consoles, Android, and iPhone.