Fb.gg, Facebooks very own gaming hub was launched in summer this year to attract all the game lovers to join Facebook to watch videos and play games rather than go to their rival sites. This hub gives you a window to see which game or streaming celebrities users are following including other groups and Liked Pages. You also get suggestions on what's available for watching. Now, till date Fb.gg was available only for desktops but, now it's available for Android devices as well, OK, for now, it's available only in the Philippines.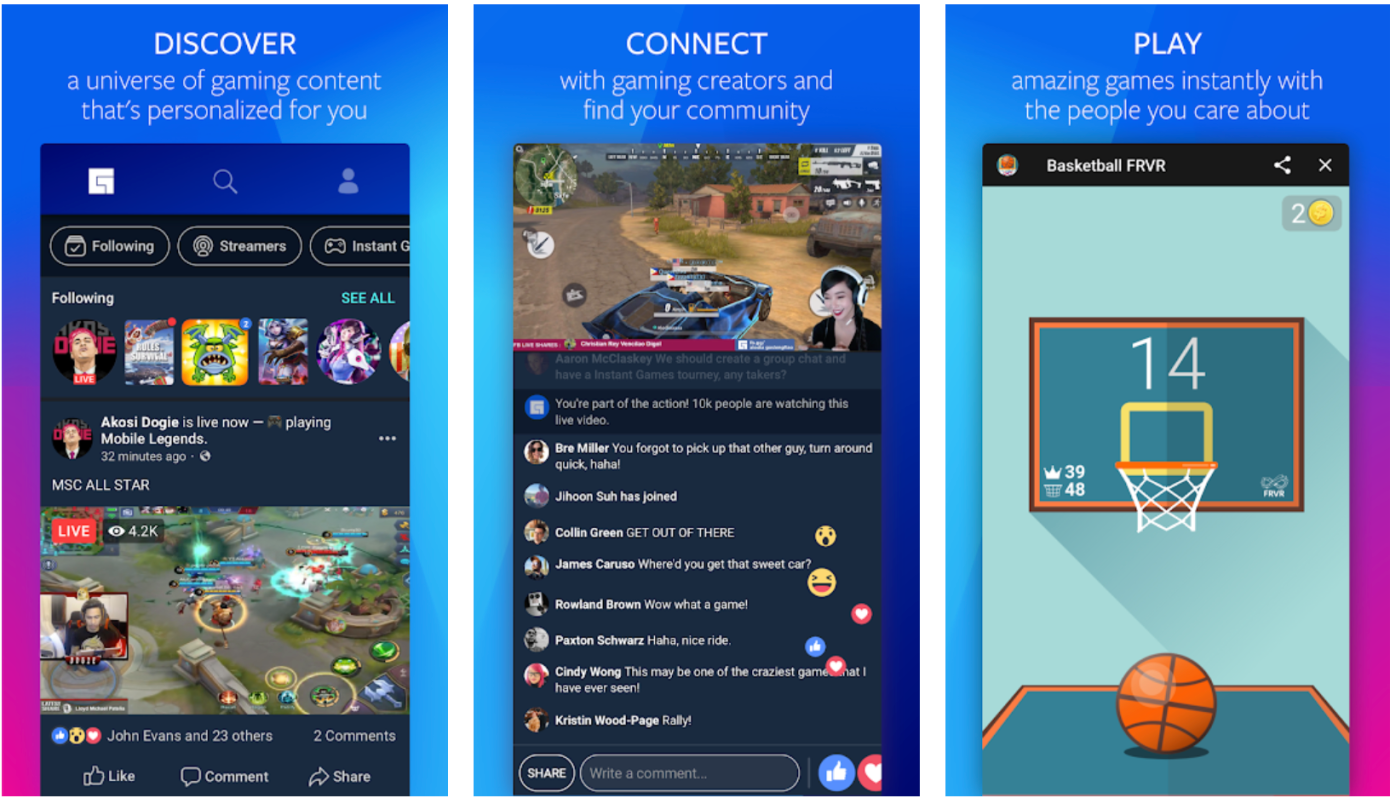 Yes, Fb.gg hub is now available on Android in Beta version and is in testing mode. According to the description available on Google Play, you get to explore a new horizon of gaming content. You also get to connect with the creators and join other communities and enjoy playing games like Words With Friends, Basketball FRVR, Everwing and many more.
The navigation buttons allow you to find other streams to watch or watch what other streamers are watching. You can be part of a live chat with other gamers as you play. You can also react with emoticon likes, haha's, hearts and other emotions as well.
There is also a section for popular mobile games. Here you get to play those games in which you have participated earlier from platforms like Instant Games on Messenger and Facebook.
Facebook has been doing a lot of work lately in trying to attract gamers who spend most of their time on platforms like Amazon Twitch or YouTube. According to a survey on an average, a youngster spends 3+ hours each week on either watching videos or playing games. Facebook is just trying to attract those users.
With Fb.gg, Facebook has officially challenged Twitch and others like it and made its stand in the world of Android gaming. Another amazing feature you get is- being able to tip your favorite gamer. Also, in terms of profits, the virtual currency involved or Facebook Stars (as it's better known) has each star costing at $0.01.
Yes, to be face to face with its rivals, it needs to reach the Android platform worldwide, that too when Messenger is revamping its design in which the extraneous features like gaming will not be seen, Fb.gg is required badly for Facebook to stand strong.
Expectations are for the official Android version to be released soon and with 10,00 installs as per Google Play, it's definitely a good start.