The world we are living in is becoming more digitized day by day. Right from learning in school to learning in Virtual Classrooms, the times have changed. When even your kid's life is becoming digital, it is essential to have control over what they do. Kids have a tendency to open inappropriate sites. Several problems can arise if you're not monitoring your child's online activity. Be it from managing kid's screen time, device usage, tracking location, it's all needed to stay safe! Doing it yourself can be very cumbersome. Don't worry as we have got you covered with FamiSafe. This little app can help you as a parent to monitor your kid's device usage with much more.
FamiSafe: Design to solve parents' concerns
FamiSafe is available on a host of devices including Mac, Windows, Android, iOS, and Amazon devices. The app is developed by Wondershare which is most reliable for you and your kids. FamiSafe lets parents control screen time, track real-time location and detect inappropriate content on kids' devices. Through the native app, you can protect them with comprehensive features like:
Track screen time of kids.

Track search history and filter dangerous and explicit content on the web.

Restrict the internet for specific apps or whole app with auto-scheduling.
Track real-time location of kids.

Detect explicit content and suspicious photos.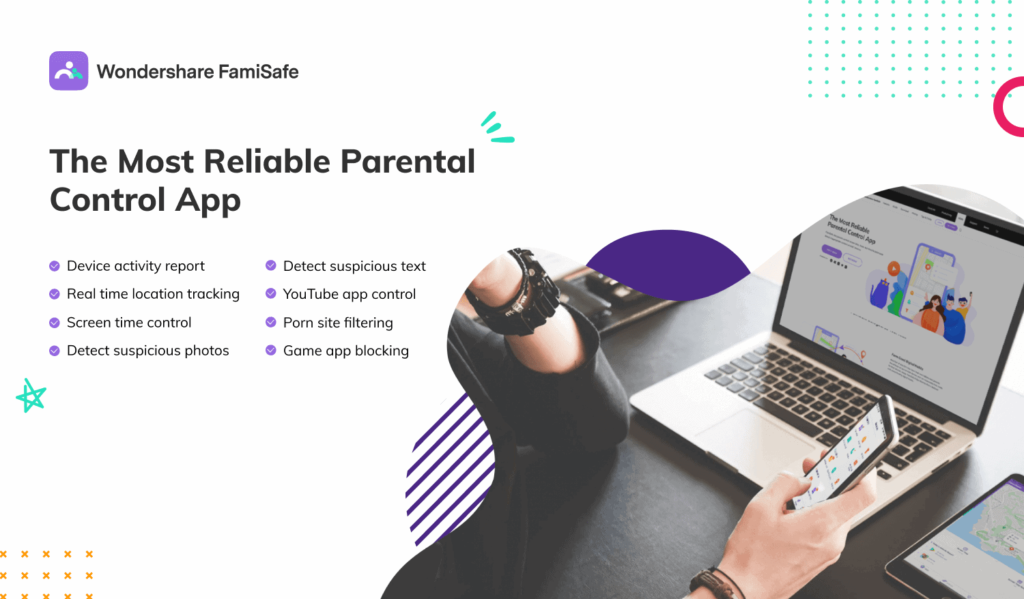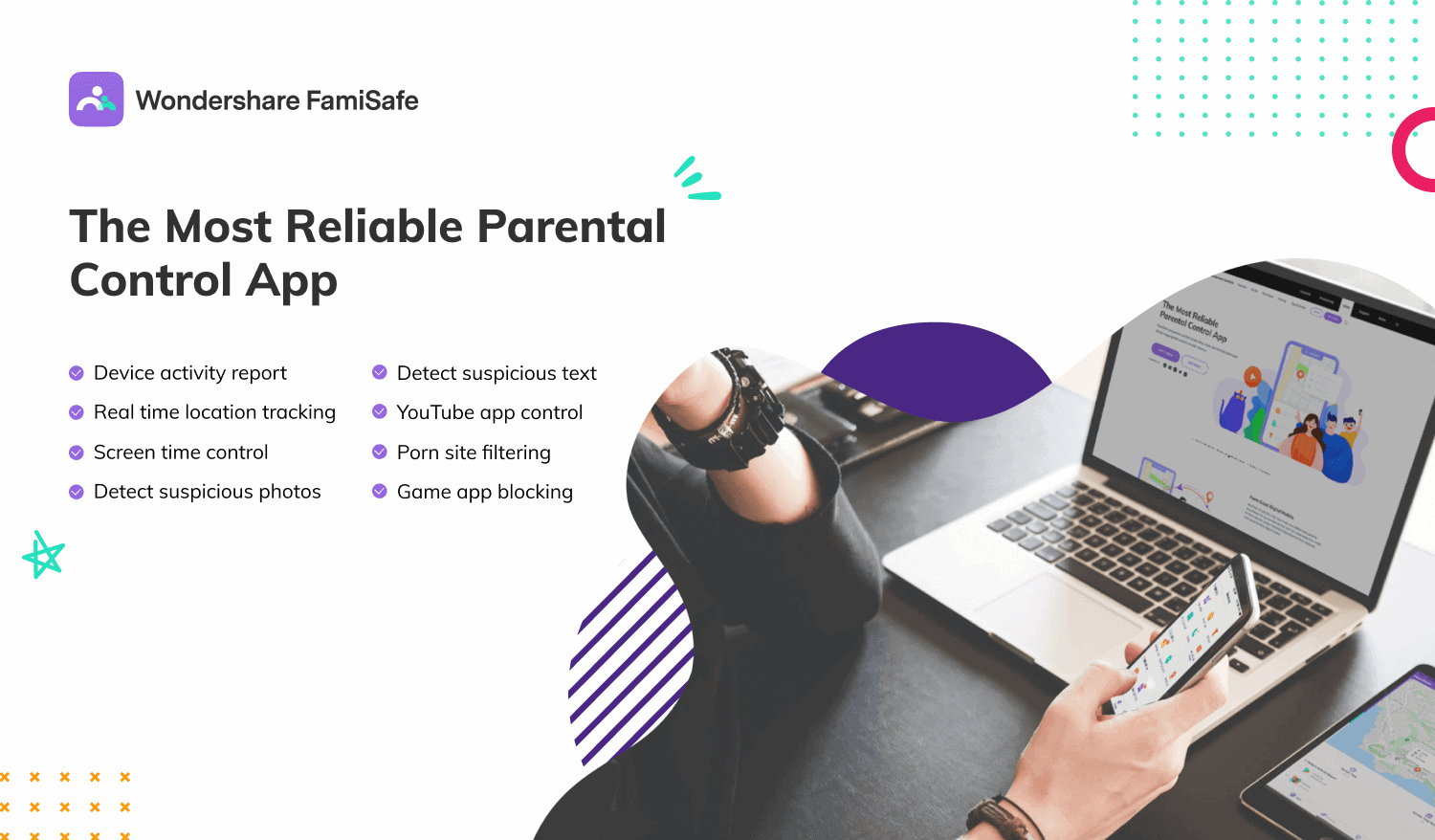 These were the highlighting features of FamiSafe, but it has more things on its sleeves. Through FamiSafe, you can also use third-party login through your Google, Facebook, or Apple account. The software can be used on your Windows/Mac PCs and even Kindle Fire devices. Once you start using it, the home screen of the app shows you a dashboard where you can see the online activity of your kids. All of these added features make the FamiSafe Parental Control App the first choice for parental control of your kids.
FamiSafe 4.5 Upgrade
The latest 4.5 version of FamiSafe is more powerful with intuitive features. It also features an easy-to-use parental control dashboard. The interface is more refined and polished on iOS devices. The new updates give you a smoother experience while you track your kids online.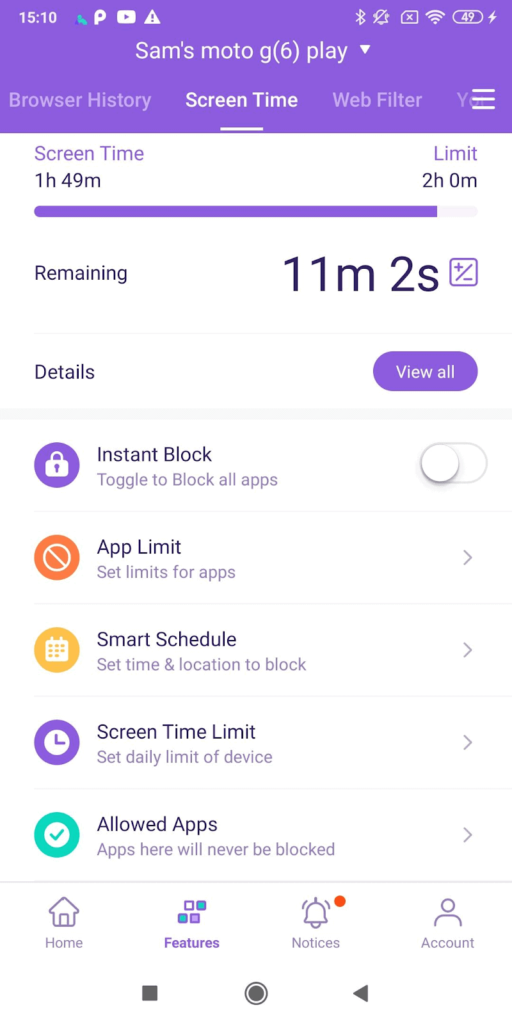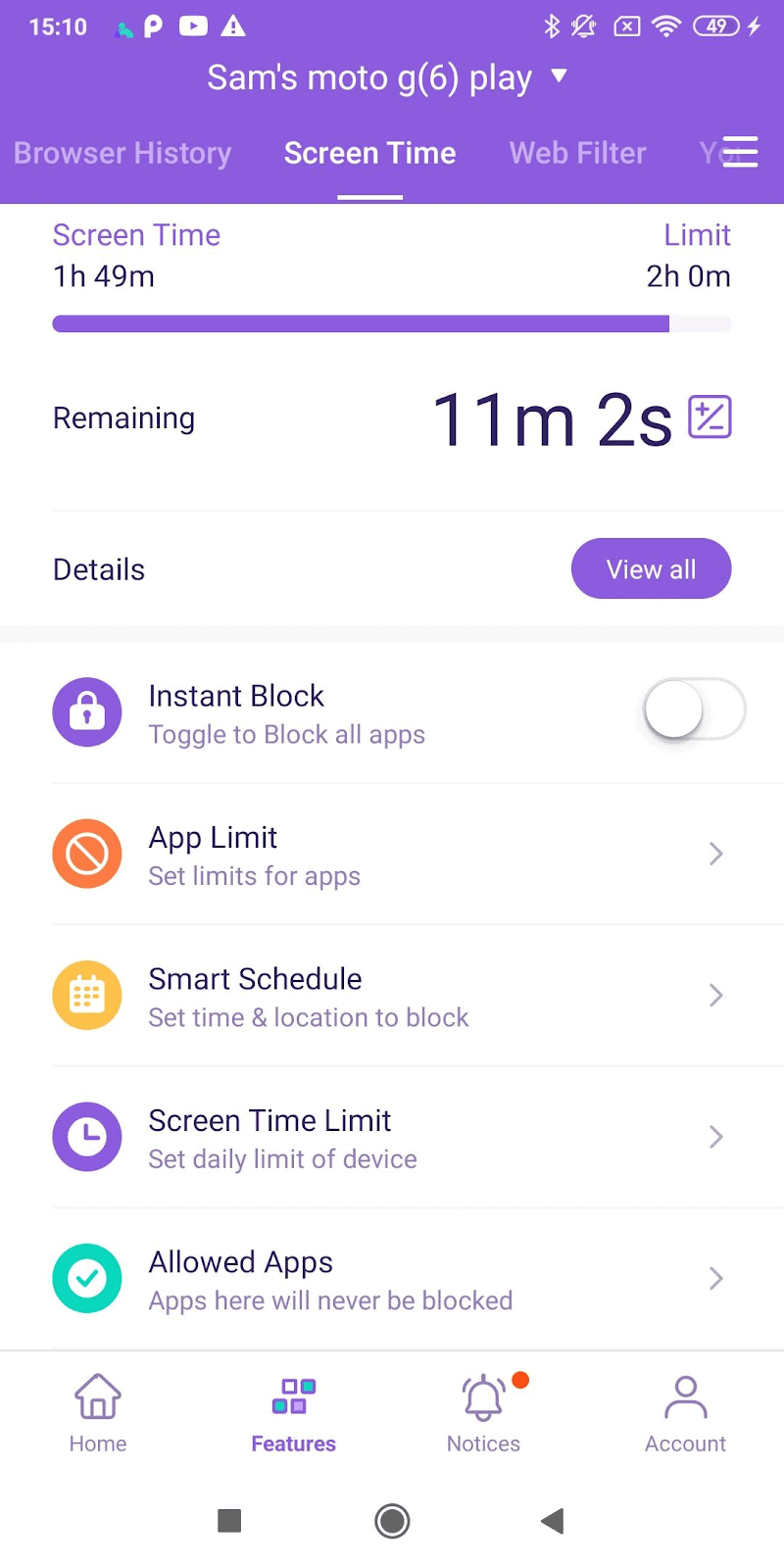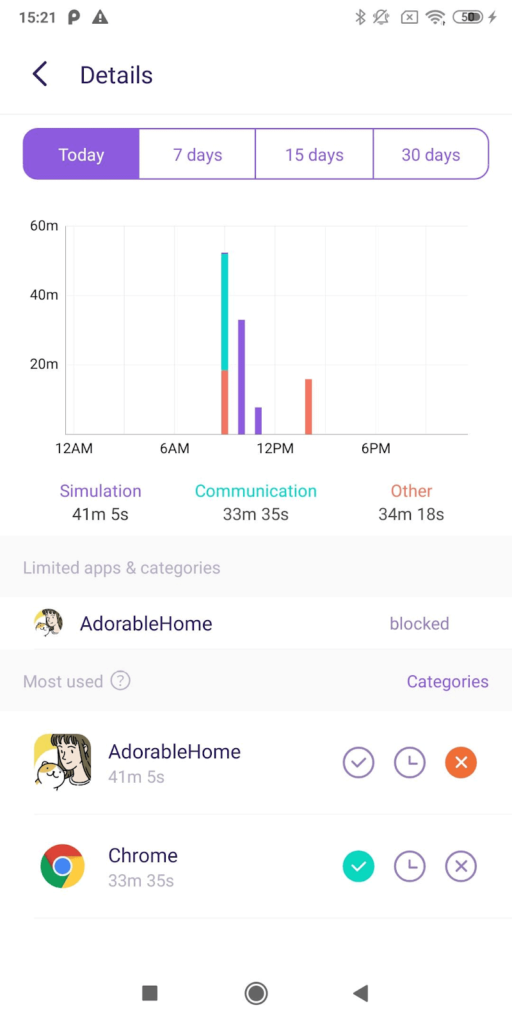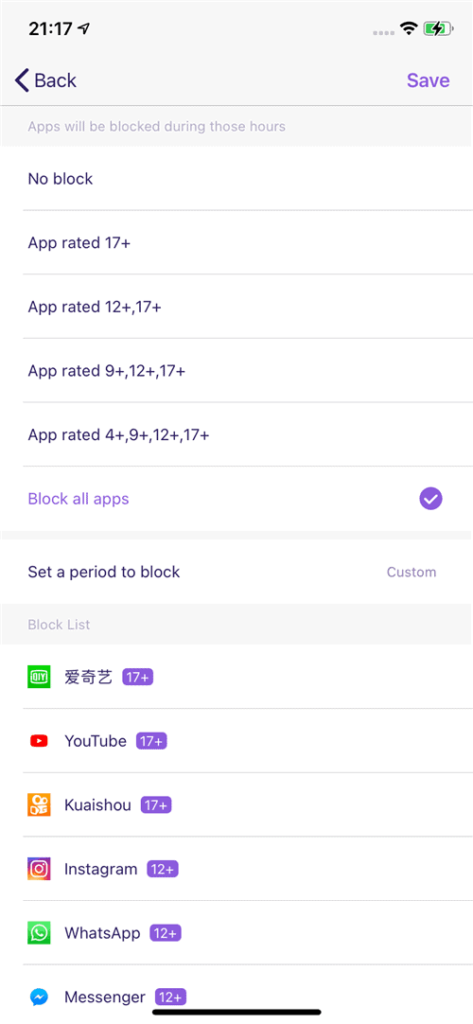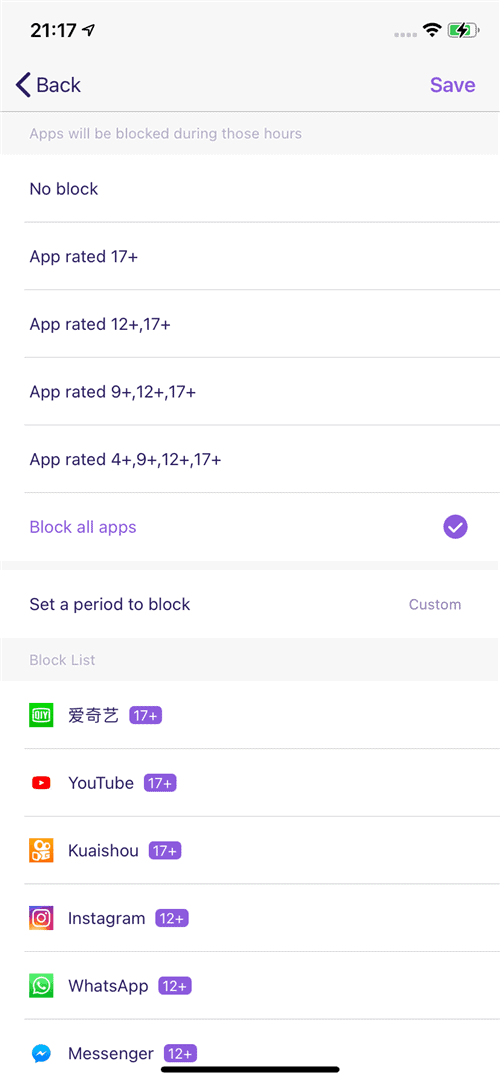 New UI Design: Newer design allows you to quickly have a glance at your kid's online activity.

Improved UI (User Experience):

New Parental Dashboard: Easily look at your kid's online activity without switching to different devices which gives you a convenient experience for multiple kids.

Screen Time Feature: It shows you how long kids have been using the device. Parents can now make comprehensive screen time rules on dashboard.

Safe Search & Browser Tracking: Filter contents from Google & Bing Search.
iOS Features:

Ability to block in-app purchases in App Store including explicit content on Apple Book.

Enable Google and Bing SafeSearch to filter out explicit search results.

Monitor, track web history for browsers.

Block or set schedules on specific apps with Internet feature.

Set up app allow lists by age rating.
Setting up FamiSafe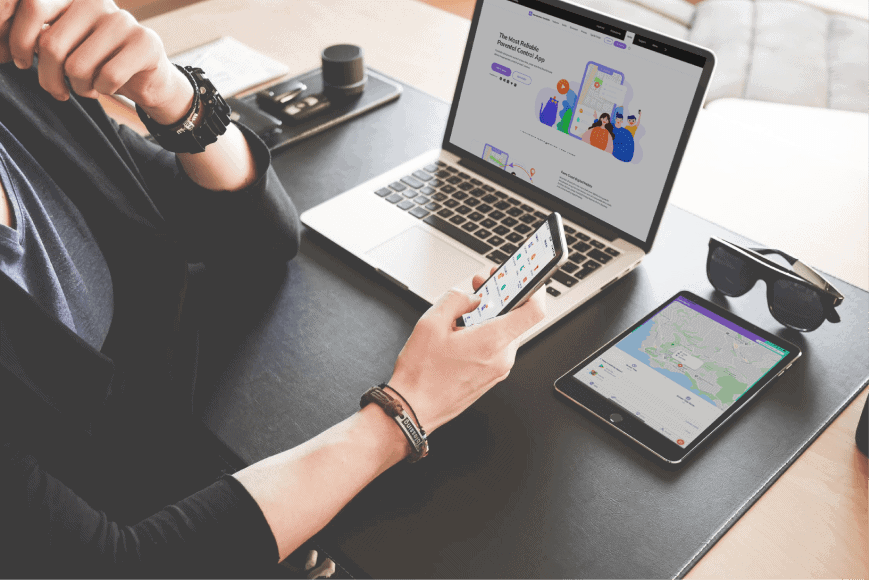 Getting started with FamiSafe to track and monitor your kid's online activity is very easy. Download FamiSafe on Google Play, App Store, Amazon Devices. You can avail of a 3-day free trial on the Google Play Store and Apple App Store. After you're satisfied with your experience, you can get a plan to secure and protect your kids online. See pricing plans.
Once you have done this, simply set up the app along with your kid's device and you're ready to go. Thus, as we said and recommended, FamiSafe allows you to monitor your kid's activity online and stay safe. Get it for you and your kids with the trust of Wondershare.