One of the cool new weapons Destiny 2 is the Witherhoard. One of the items that this weapon needs that's been dragging the players around is the Filthy Lucre. The hard part about finding this item is actually the amount of Filthy Lucres that you have to collect, which is 300 of them! This is quite a huge number, taking into consideration the fact that farming this item in the game is going to be pretty much time-consuming.
In this guide today, we'll teach you how to farm the Filthy Lucre in Destiny 2. Apart from where you need to be farming Filthy Lucre in the game, we'll also give you a few other details that could help you speed up the process of collecting every 300 Filthy Lucres in the game. So without any further ado, let's dive straight into how to farm Filthy Lucre in Destiny 2.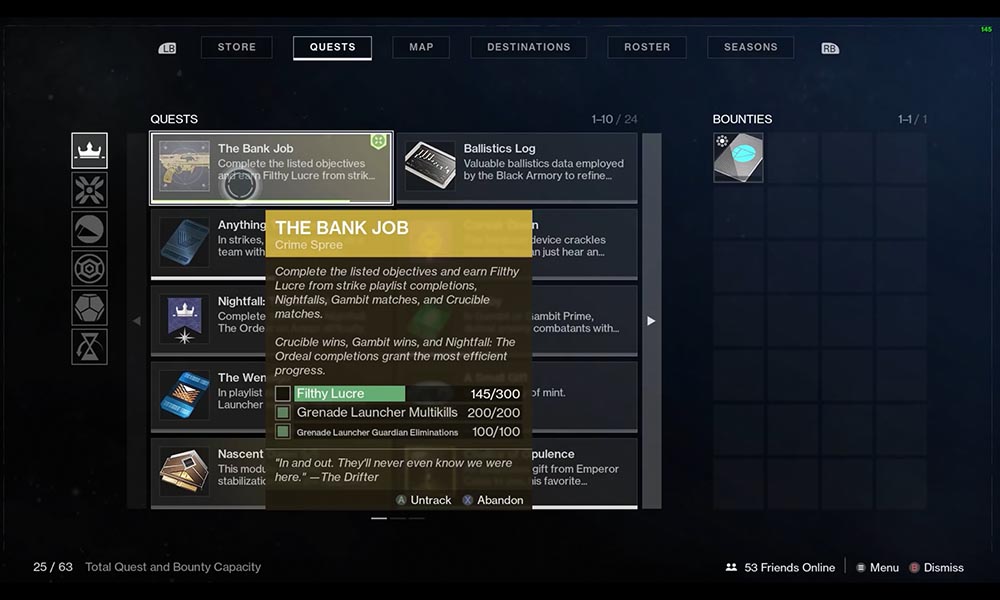 How to farm Filthy Lucre in Destiny 2
All you have to do to get Filthy Lucre in Destiny 2 is to complete Nightfalls, Crucible, or Gambit matches. The good thing here is that you don't necessarily have to win these matches. The result of the matches is of no importance; what matters is that you had the patience to actually complete them. Completing 1 match will reward you with 1 Filthy Lucre, and you need 300 of them in total. So the adventure is going to be a bit boring and will take a bit of waiting. But no, that's not the case!
You don't actually have to complete 300 matches to get 300 Filthy Lucre in Destiny 2 if you've paid for the Season of Arrivals Pass. If you have this pass, you'll get Catalyst Enhancement at level 11 and 22. This means that you'll get double the objective progression at level 11, and at level 22, things will get tripled! So if you're that player who has invested money into the game for the Season Pass, then farming 300 Filthy Lucre won't strain you as much as you think it would.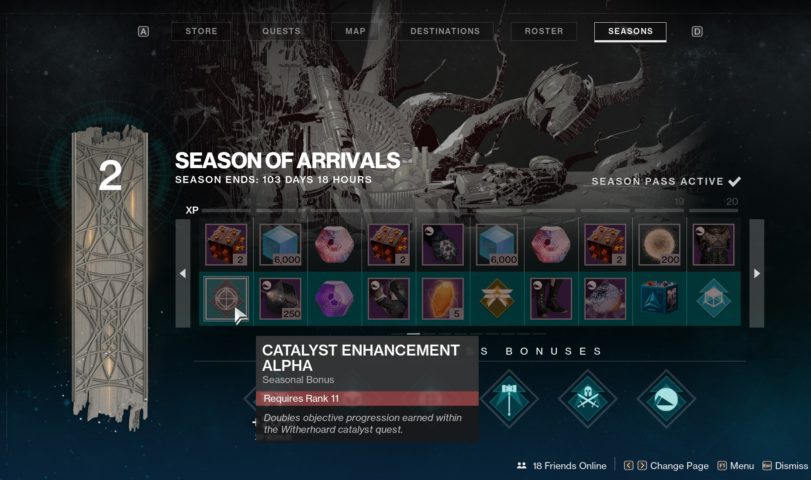 Conclusion
Summing up our guide, all you need to do to farm Filthy Lucre in Destiny 2 is complete Nightfalls, Crucible, or Gambit matches. It doesn't matter if you win or lose the matches. All it takes is that you complete them. Each match that you complete will earn you 1 Filthy Lucre. To speed up the process of getting to 300 Filthy Lucres, you need to part of the Season Pass. That said, we hope reading the guide above has brought some valuable information and help to you. Please let us know by commenting down below if you have any further queries regarding the same.
Also, check out our iPhone Tips and Tricks, PC tips and tricks, and Android Tips and Tricks if you've got queries for it or want help. Thank you!