Doom Eternal is a great first-person shooter game with awesome features and legendary outfits. When launched on 20 March 2020, in just 20 days, it sold more than 5 million copies. So from here, you can summarise the popularity and interest of this game. This game is the direct sequel to the Doom 2016 video game that is also a first-person shooter type. Doom Eternal is available for most of the popular platforms including Microsoft Windows, Xbox One and Play Station 4. Owing to the popularity, there is also some planning going on to bring this game for Nintendo Switch as well.
Now talking about the gameplay, it is quite addictive, but there is a slight problem. That is, the levels in the games are massive and time-consuming. Thankfully, Doom has given a niche here, and that is Fast Travel. But there is a catch to it, and that is you cannot do it whenever you want. So let's know more about Fast Travel and how you can perform it.
What is Fast Travel in Doom Eternal?
As we told earlier that the levels in Doom 3 are quite lengthy. So in case, you leave a collectible item or a secret, you have to go back and collect the item. That simply means you have to replay the level. This becomes difficult, so to overcome this, Doom Eternal has a feature that is Fast Travel. When you near to complete a level, Fast Travel option is unlocked in the map, and you can use it to explore and collect the item you left behind. Now we will move on to understand how you can fast travel.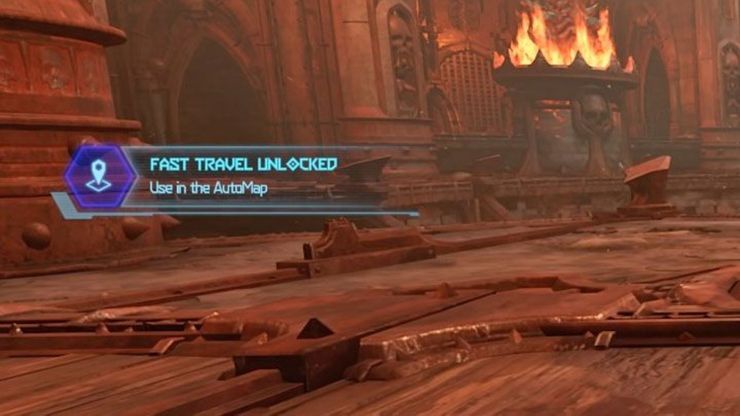 How to Fast Travel in Doom Eternal?
The game Doom Eternal is so linear that it does not have a lot of backtracking like other shooters. So the Fast Travel in Doom Eternal is quite easy to use and at the same time complicated.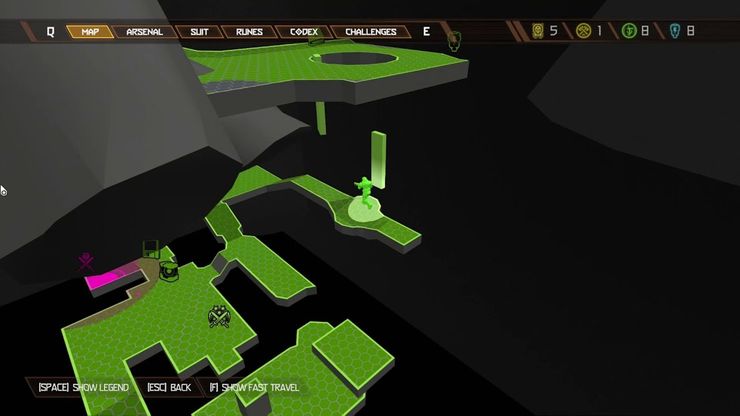 When you are near to complete a level, you will get a notification at the bottom screen that you have unlocked Fast Travel, and you just need to click that and use the heads up map as your guide to collect the items that you have left behind. You can also go back to collect the secrets that can be used to increase your Demonic Progress. We will below make a table to give a better understanding of when you can access fast TravelTravel. Remember, you cannot fast TravelTravel if you are replaying the level after completing it.
| | |
| --- | --- |
| Situations | Fast Travel Availability |
| Completed the mission and did not exit | Yes! |
| Replaying the Same Mission | No! |
| Replaying the Mission with Objectives Completed | Yes! |
Wrap-Up
This guide was to help players with the Fast Travel feature in Doom Eternal. After following our guide carefully, they will be able to Fast Travel when required. We hope this guide was helpful to you. If you have any queries or feedback, feel free to comment down below with your Name and E-mail ID. Likewise, check out our iPhone Tips and Tricks, PC tips and tricks, and Android Tips and Tricks for more such tips and tricks. Thank You.