The open-world action roleplaying game from the house of Tripwire Interactive, Maneater, released for Microsoft Windows, PlayStation 4, and Xbox One in the last week of May 2020. In the game, you have to play the role of a powerful female bull shark who intents on exacting revenge from the shark hunter Scaly Pete. The game invites you to unleash chaos upon the coastline of Port Clovis in a way that might be aptly described as a dynamic shark experience. Despite its clearly over-the-top concept, Maneater is being praised by the gaming community for its entertainment value and charming graphics depicting the oceanic community.
The map in Maneater happens to be enormous. There is a truly great expanse of the ocean that you will have to cover. As a result, speed during traveling is a very important aspect of the game. Fortunately, there are certain fast travel points in the game, using which you will be able to swiftly move from one location to the other. They will enable you to save your progress and equip upgrades as well. We've got a guide to show you how to best utilize the fast travel option to reach a particular point fast, instead of swimming all the way there.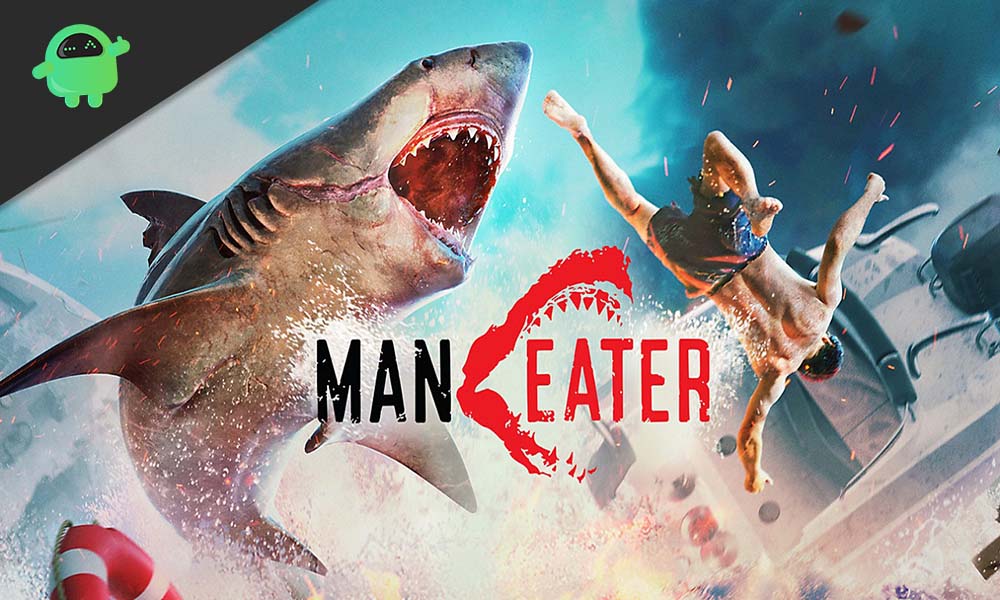 How to Fast Travel in Maneater
To make use of fast travel in Maneater, you must keep an eye out for Grottos. Grottos are basically areas that serve as safe havens for your shark. Apart from safeguarding you, they allow you to equip any upgrades and fast travel to any spot you wish to. There is a unique Grotto in every individual area of the map. You can use it to move fast from one area to the other. There's something to remember, though. You must first locate the Grotto to order to have access to fast travel the next time you come across.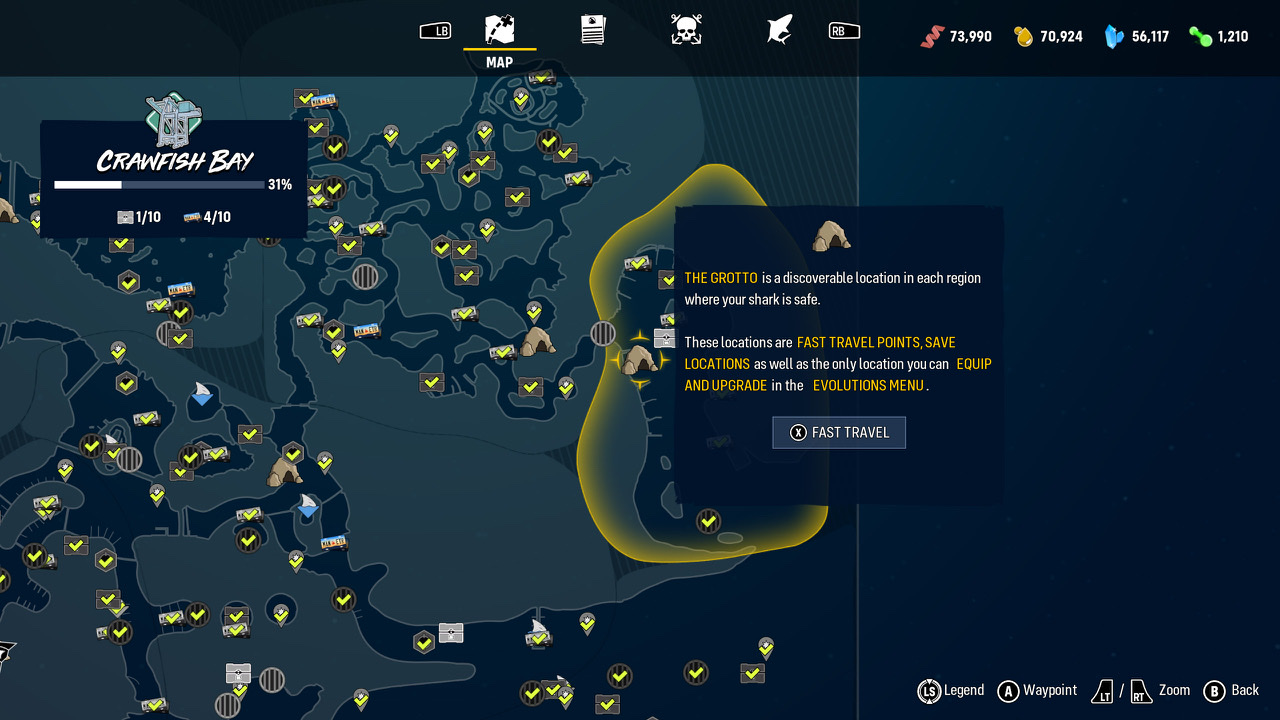 After exploring each area with the Grotto, you simply need to consult with your map. Use it to pinpoint the Grotto in the location that you wish to fast travel to. An option for fast travel will appear when you place the pointer on the Grotto. Using this, you will be able to spawn in the area after a loading screen. This is the quickest and most convenient way to travel from one place to another, instead of swimming a long way to your destination tediously.
Sadly, this is the only method of fast travel in Maneater. Apart from this, you will have to be on the lookout for shortcuts to move around the rest of the map swiftly. You can make use of the ubiquitous tunnels to cut past banks of sand and sea walls with relative ease. You can also try to jump over walls to get to new areas in other places. Moreover, you have to keep in mind that you must not be in a fight or combat. Not only you, no one must be behind you or chasing you else. This option won't appear, and you will not be able to fast travel.
So that's the way you fast travel in Maneater. We hope our guide helps you to fast travel effectively. Further, if you liked our guide, why not go and check our best iPhone Tips and Tricks, PC tips and tricks, Games and Android Tips and Tricks. You can also subscribe to our very own YouTube Channel and participate in the $150 giveaway contest. Likewise, if you have any queries or feedback, do comment down below with your name and e-mail ID. Happy gaming!