We have the new Greymoor chapter in the Elder Scrolls Online, which brings with it a host of new changes, especially in the western Skyrim. This multiplayer online role-playing game has a new intriguing system, and that is the Antiquities system. This Antiquities system involves traveling across the whole of Tamriel looking for ancient lost artifacts.
For the recovery of the lost artifacts, you will have to scry the location of these relics and then excavate them to recover the hidden treasures of Tamriel's rich history. This article on Elders Scrolls Online Greymoor will guide you on what you need to do for the Antiquities system. You will know what these new skill-lines Scrying and Excavation is all about. Just follow this guide, and you end up as a world-renown Archeologist in the world of Elder Scrolls Online.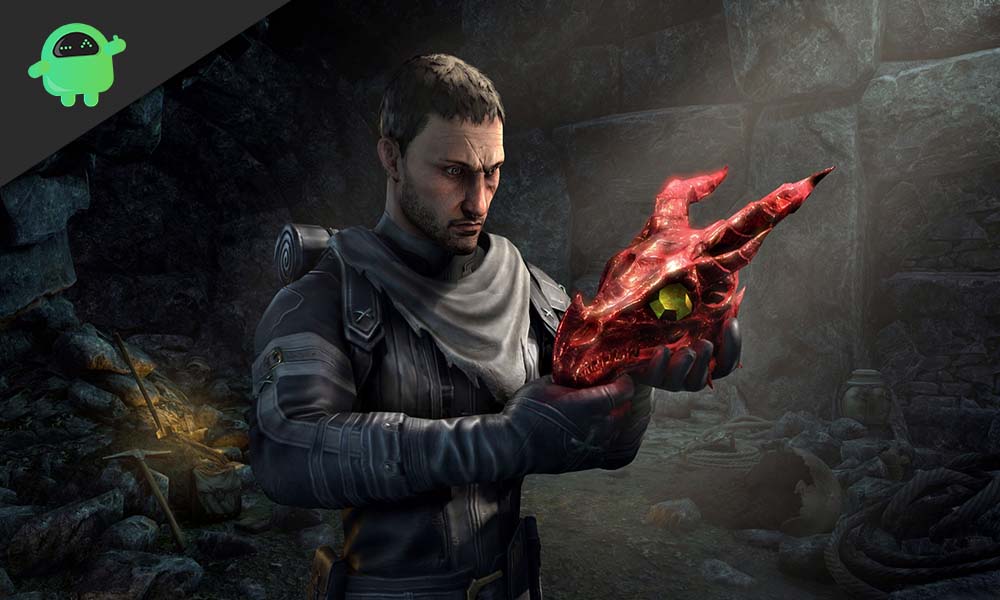 What is the Antiquities System?
We are all fans of Treasure hunting, and this new Greymoor system is like Elder Scrolls Online's version of a Treasure hunt. Players will then earn, buy, or find leads in the different regions of Tamriel, which they then later need to scary. Scrying will then lead to the discovery of a probable location for the hidden treasure, and that is where Excavation will begin. Excavation will involve pinpointing the exact location of the hidden treasure and then using the various skills at disposal to get your hands on these lost artifacts. The leads that you get will be of different colors indicate the different levels of difficulty of each of these leads.
Green: Simple Difficulty
Blue: Intermediate Difficulty
Purple: Advanced Difficulty
Gold: Master Difficulty
Orange: Ultimate Difficulty (Mythic Items)
How to find the antiquities?
The lost antiquities are spread out across all zones, and the quest to get them has already started for the players who have the new Greymoor chapter. But as a start, you need first to meet Verita Numida in Antiquarians Circle. This is where you will receive the Antiquarian's Eye tool from her, with a trial quest to understand better how to use the tool and how the whole system falls into place.
The leads are how you set out on your journey of treasure hunting. So after you have unlocked the Antiquities system, all you need to do is complete a variety of tasks throughout Tamriel. These tasks will include quests, drops from monsters, chests, and vendors. As a head start, you do get some initial leads when you complete the Antiquarians Circle's tutorial question. But to get more leads, you will have to go around completing tasks in Tamriel. Leads last for only 30 days, though, so if you get a lead and can't find the hidden artifact with it and then it will go away. When you start to work on a lead, you will have a specific time to complete that lead, and if you fail to do the scrying and Excavation, so in the allotted time, then you will have to start over again. The lead won't go away if you fail to capitalize on it. You can try the same lead again and again, and it will be there as long as it is not older than 30 days.
Scrying:
Once you have a lead, you can choose it, and the scrying window will show up. This is where you will have to connect six dots using the different scrying kills. As you go on with scrying more and more leads, you will level up your scrying skill-line and, as a result, get more and more skills. You can then use these skills to speed up your Scrying process even more.
If you manage to connect all the six dots, then only one location of the hidden treasure will show up on your map. However, if you don't manage to connect all of them, then you will see more than one location making it somewhat difficult for you to get to your hidden antiquities.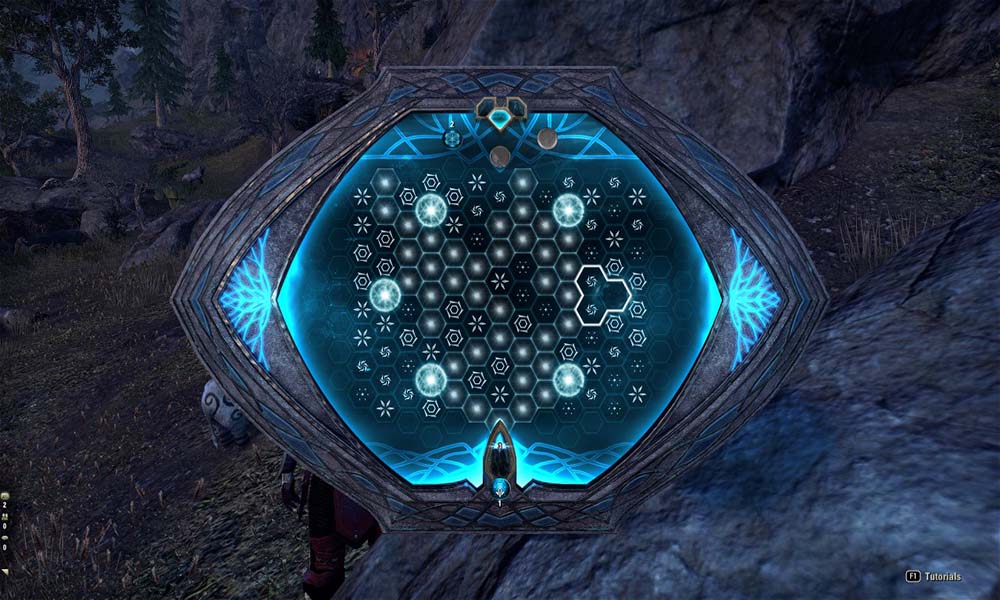 Excavation:
With the Excavation, once you reach the location on the map, you will need to use the Antiquarian's Eye. This will directly lead you to the spot where you need to dig and look for the artifact.
In the Excavation, you do have a few excavation skills at your disposal, though. You can use these skills to get your treasure much faster.
First, you will have to use the Augur Skill, which will indicate the proximity of your hidden treasure. If it is Red, then it means it is far far away. And if it is Orange, then it means it is far away. Again, if it is Yellow, then it means it is Close. Finally, if it Green, it means it is Right there. The best way to use this is to use it in the four corners of the spot and then in the middle. The color on these five spots will indicate where the hidden antiquities might be buried.
Once you have an approximate idea of the location, you can start digging. You have three skills for digging: Hand Brush skill, Heavy Shovel skill, and Trowel skill. With the hand brush skill, you can remove a single layer of soil or rock. With the trowel skill, you can remove a deep but narrow portion of soil and rock. And with Heavy Shovel Skill, you can remove a full layer of dirt and stones within a large area.
So first, you can use the hand brush skills to make the digging area of even height. Once it is even, then you can use the heavy shovel skill to remove a large area of rocks and dirt. Keep on doing it, and then you will finally get to the hidden artifact.
Conclusion:
So now you know how to scry the leads and excavate the hidden antiquities of Tamriel. Do keep in mind though that some of these leads are very hard to crack. So it is better to just with the easier leads and develop your skills for scrying and excavating before moving on to the harder ones. You can check which lead is easier by taking a look at the colors associated with the leads. Now, if you have any queries with this guide, then comment down below. Also, be sure to check out our other articles on iPhone tips and tricks, Android tips and tricks, PC tips and tricks, and much more for more useful information.