One of the latest inventions in smartphone category by Huawei is their popular P10 which has gained a lot of popularity after its release. In this post, I will help you on how to find IMEI serial numbers in Huawei P10.
IMEI stands for International Mobile Equipment Identity and it is basically a serial number assigned to every smartphone and similar devices for security, as well as other purposes. Generally, the network providers use this identity to ensure whether their services are applicable to a device or not. Also, it is ensured by them that the device is not unauthorized to use or steal. IMEI basically acts as a unique identifier to a device which provides some useful information about a device such as for which continent or country it was manufactured by the manufacturer, frequency bands it is compatible with and so on.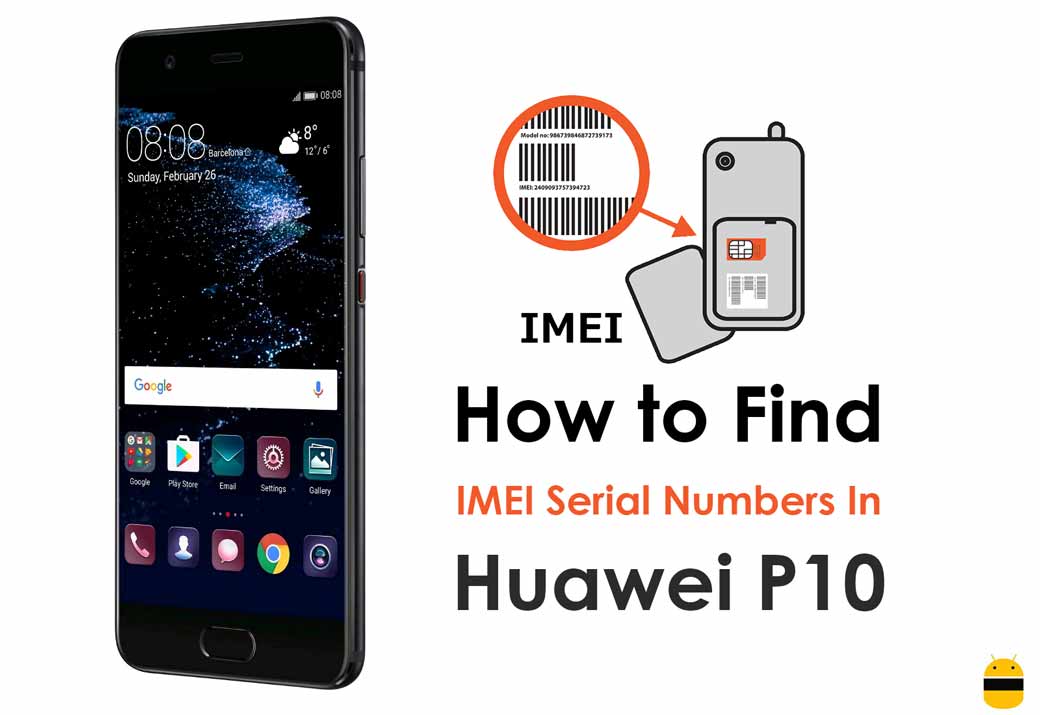 It is important to note down the IMEI number of your smartphone for many reasons. In case you lost it or it gets stolen, the International Mobile Equipment Identity helps you to find the same through some possible ways. In addition to this, with IMEI number you can find whether your device is compatible with a specific network provider or not. Thus you must note down the IMEI number of your Huawei P10. This can actually be done in three ways.
Check Out all Huawei P10/Plus Tips and Tricks
Here you will find all the useful Huawei P10 Tips and Troubleshoot. Click the below button to see all the Huawei P10 Tips and Tricks.
[su_button url="https://www.getdroidtips.com/tag/huawei-p10plus-tips/" target="blank" style="flat" background="#3b4193" color="#ffffff" size="7" center="yes" icon="icon: check-square-o" text_shadow="0px 0px 0px #fa6512"]CLICK HERE[/su_button]
Steps to Find IMEI Serial Numbers In Huawei P10
There are three methods to Find IMEI Serial Numbers In Huawei P10, you can any of the below methods to find the IMEI Number on your phone.
Check it directly on your Huawei P10
First o all simply turn on your smartphone and open its "Settings".
Select 'Device Information' after this.
Next is to click on status.
Here you can find a lot of useful information about your Huawei P10 including the IMEI number.
Through Service code
Turn on your Huawei P10 and go to apps home page.
Open dialer and dial *#06#.
This will reflect your device IMEI number on the screen.
Check original packaging box of your device
The IMEI number of almost every smartphone including the Huawei P10 is mentioned on its original packaging box. Check it out from there.
Check Related Post:
I hope this guide was useful to Find IMEI Serial Numbers In Huawei P10. In case if you have any queries or feedback, please leave a comment down below.