Every smartphone is equipped with a unique IMEI number. It is actually for the safety and security purposes. There are many times a user needs it. However, most people don't know how to display it on the screen. So here I am going to guide you on how to find IMEI serial number on LG V30.
Because it required rarely, there are certain chances that you as a user don't know what exactly IMEI number is and what is its importance. Well, first I would like to make it clear. IMEI stands for International Mobile Identity Equipment. It can be considered as the serial number of a device. The prime purpose to assign it as already mentioned is safety and security. Also, it makes it simple to identify the devices. It is actually a 15-digit number which you couldn't easily remember. Therefore it's better to note it down when in the later section I will guide you on how to find IMEI serial number on LG V30. In case your device is stolen, it will be one of the solid proofs to prove that you are the proud owner of that device.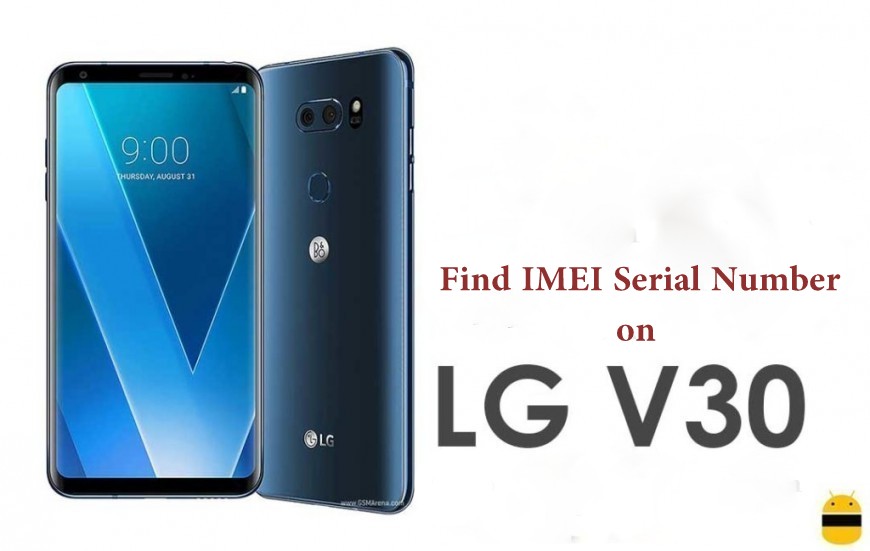 How to Find IMEI Serial Number on LG V30
There are actually two methods to help you in this matter. Both methods are simple and thus you need not to worry about anything. Check them out below.
Method 1
To check the IMEI number of your device on the screen, Open the device settings first and look for the option Device Information. Tap on it and then tap Status option. Here you can find the IMEI number of your LG V30.
Method 2
The next method to help you in this matter is based on using a service code. Thus, open the dialer and input *#06#. It will get displayed on the screen. You can also find the same mentioned on the box of your LG V30.