Finding KK Slider is indeed a long process. Being Tom Nook's ultimate goal of bringing KK Slider to your island, getting him there will take quite a bit of time and effort. But everything is achievable. So with some sweat and stress, you'll also find KK Slider and will bring him to your island as well. Out of the countless possibilities in Animal Crossing New Horizons, finding KK Slider will be one hell of a job for you!
Finding KK Slider and getting him to perform gigs on your island, like said, is a bit of a great long process. Everything will take off as the Resident Services open and when it upgrades to a huge building from a mere tent. From then on will start your effort. So in this guide, we will help you through the process that it takes to find KK Slider. Without further ado, let's look at how to find KK Slider in Animal Crossing: New Horizons.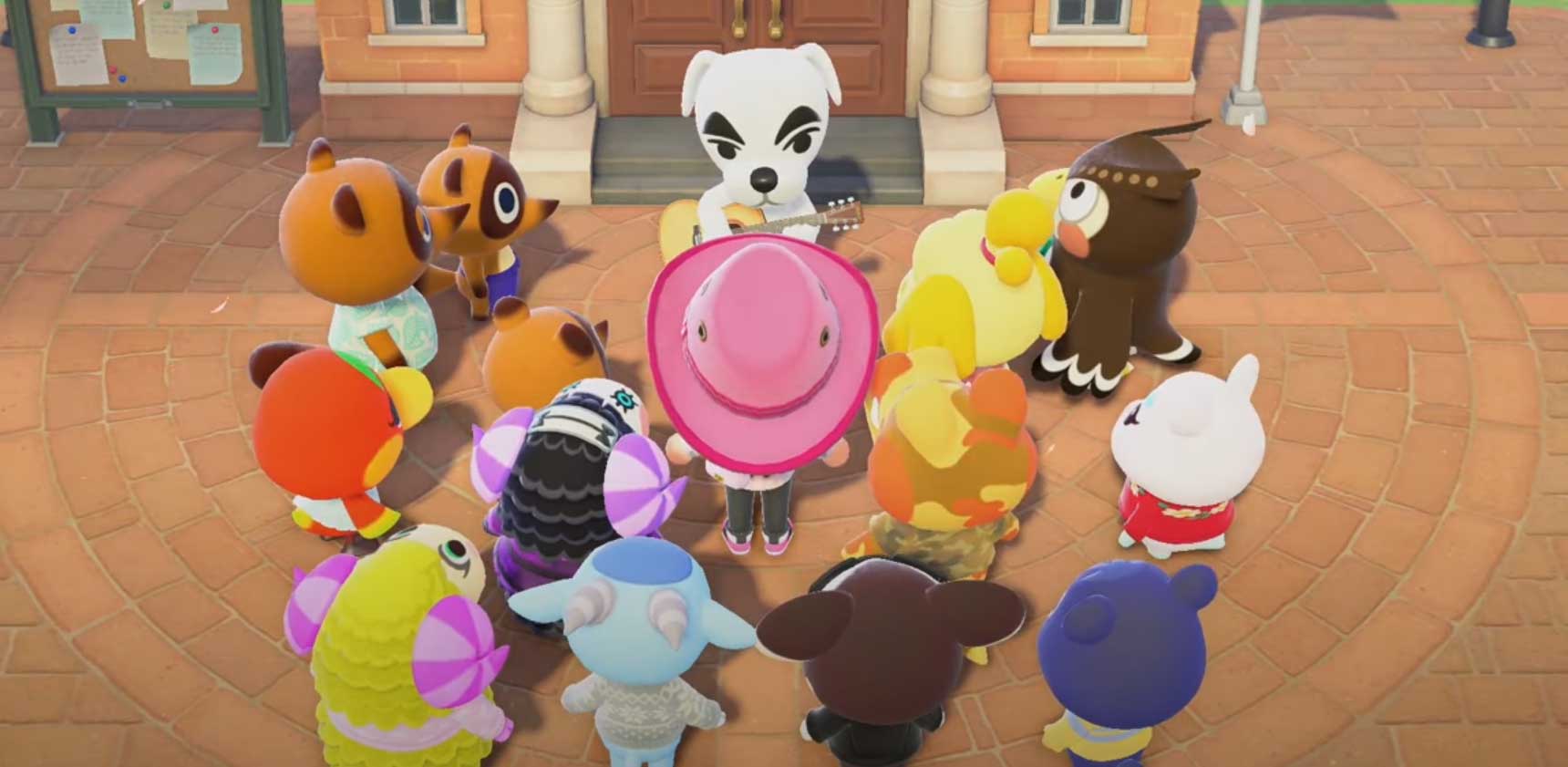 How to find KK Slider in Animal Crossing: New Horizons
1. Speak to Tom Nook after Resident Services opens
The first step to getting KK Slider on your island is to talk to Tom Nook after the new Resend Service opens. After the Resident Services upgrades from a tent to a huge building, head inside and talk to Tom Nook. He will chat with you about how the new building works and will tell you that his ultimate goal is to get KK Slider on your island.
2. Get more Visitors
This step, and the following steps, will focus on getting your island noticed. So the first thing you'll have to do is try hard on bringing more and more visitors to your island. For this, it is essential that you build the campsite on your island and promoting the use of Amiibo cards.
3. Increase Residents
You'll get visitors to flock your island, of course, but the next big step is to bring in more and more residents to your island. You have a total space for 10 villagers on your island, plus you. Make sure that you fill out the entire population space on your island, encouraging visitors to move in as a Villager.
4. Make your island appealing
This resonates with building a better island by bringing in items and crafts that will make your island look better. For this, you can spend time planting flowers, adding outdoor furniture, placing fences, etc. Make use of anything that will make your island more beautiful.  You can also talk to Isabelle about island evaluation. She'll give you the latest feedback from villagers and visitors.
5. Wait until KK Slider notice you
The final thing you have to do is wait. Just wait until KK Slider notices your island. For this, after all the above steps are done, talk with Isabelle every day about island evaluations. Eventually, they'll tell you that you have feedback from KK Slider himself, which later results in a call when KK Slider notifies you that he'll turn up on your island the very next day. And yes, he will indeed be there.
Summing up our guide, the first thing you'll need to do is upgrade resident services from being a tent to a building. After that, you should talk to Isabelle, start working on getting more visitors, villagers, and making your island more appealing. Finally, you'll simply wait until KK Slider himself sends you feedback. Please let us know by commenting down below if you have any further queries regarding the same. Happy gaming!
Also, check out our iPhone Tips and Tricks, PC tips and tricks, and Android Tips and Tricks if you've got queries for it or want help. Thank you!