In this article, I'll be showing you how to find the keyboard shortcuts on your Mac, with a bonus list of some of my favourite shortcuts.
Being a long time Windows user who's gotten pretty much used to the Windows ecosystem (or lack thereof), I could find my way around Microsoft's Windows Operating System pretty easily. This, of course, was made possible by sheer long term use and also with the help of shortcuts. Shortcuts like ALT + TAB to switch between windows; WINDOWS KEY + E to open the windows explorer, etc.
I'd gotten pretty proficient with this OS. Moving to Apple's macOS was, in a way, a breath of fresh air. Things, just… worked. Don't get me wrong; I have nothing against Windows and everything it stands for, but the macOS feels way ahead of it. Anyway, I digress whilst sounding like an Apple fanboy.
The switch to macOS meant there was a decent learning curve before me. Understanding the Operating System, making the most of it and being as fast as possible when navigating around my MAC. Just like on windows, I knew I had to get pretty proficient with this new piece of technology, and one of the things at the top of my list was keyboard shortcuts. I knew if I'd ever reach the level of awesomeness I had attained while I was a window user, I needed to master the way of the Macintosh. Just like you, I set out on the quest to find and conquer all of the keyboard shortcuts my Macbook had.
Let's see how you can find all the keyboard shortcuts on your MacBook Pro, MacBook Air, iMac/Pro, Mac mini, and Mac Pro.
How to Find Mac Keyboard Shortcuts
Apple makes things relatively easy when finding shortcuts. They make sure to include the shortcut (if it exists) of a particular action you're most likely to use more than once.
Via the Menu Bar
One of the quickest ways to start discovering shortcuts is to click on the menu bar when you have any of your applications open. From the name of the application up until the "Help" menu, the menu bar is filled with shortcuts to improve your user experience.
Let's take Zoom, for example, I don't know about you, but I have been using the Application way more often than I would have thought. I also bet you didn't know you could join a meeting with the ⌘ + J shortcut. Or quit the ever-persistent app with ⌘ + Q. And so on.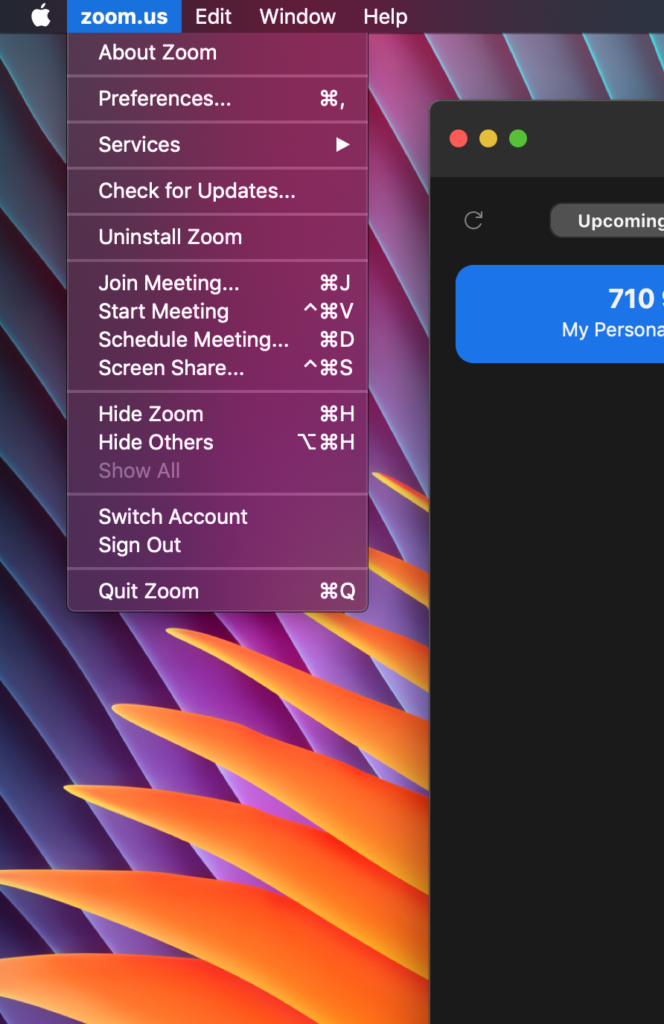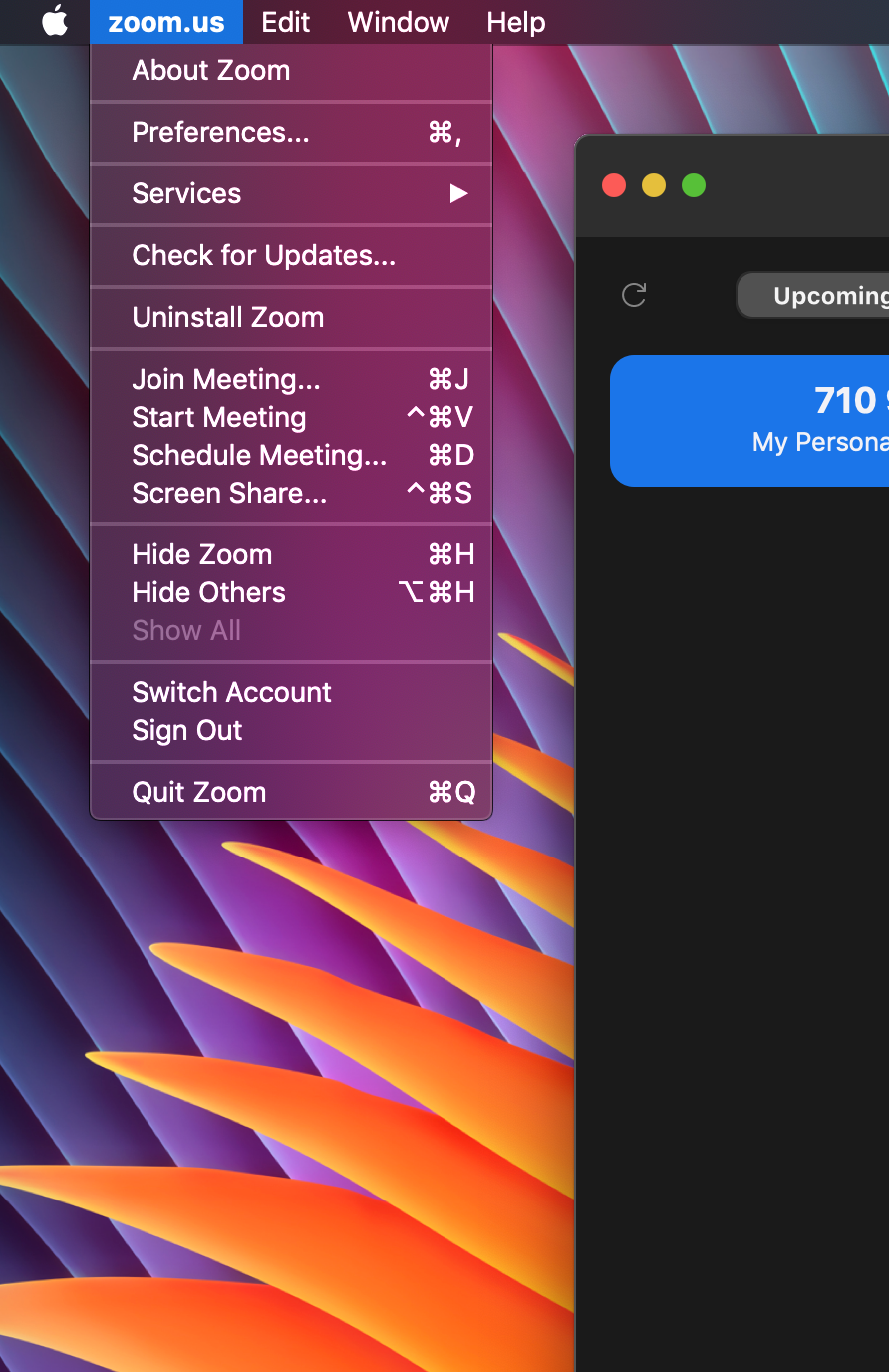 These are the type of shortcuts you'll be exposed to when you click on the menu bar while you have an application open. This works on any application.
Via the Dedicated Keyboard Shortcuts Library
The second way to expose yourself to Macbook shortcuts will be to locate the dedicated keyboard shortcuts library. To do that you need to open System Preferences. Then click on Keyboard then click on "shortcuts", the third option to your right.
There you will see a slightly overwhelming list of shortcuts to make your life easier. But don't get overwhelmed now, these things take time. It might take a few months to get used to the shortcuts, heck, I still discover new shortcuts every now and then.
That being said, I will share with you some of my favourite shortcuts that I use every single day. Just to get you started.
My Favourite Mac Keyboard Shortcuts
⌘ + Space Bar – Launches The "Spotlight Search Bar" – Probably the most useful shortcut of them all, with this shortcut, say goodbye to searching for apps on the launchpad. It also looks up files in your finder as well. It's probably the swiss army knife of Searches.
⌘ + Tab – Switches between Applications seamlessly. It's the equivalent of window's "Alt + Tab" works great.
These are two favourite shortcuts that I cannot go a day without using.
And there you have it, you have been properly equipped to master the shortcut game on your Mac. Proceed to move around your OS with unmatched dexterity. I hope you found this article helpful.