iPhone 7 plus amazed the world of smartphone lovers with its camera. The dual camera on the iPhone 7 plus was powerful enough to click sharp images. The latest portrait mode put in the power similar to that of a DSLR camera on to iPhone 7 plus. All these new features helped the iPhone 7 plus to climb to the tops as the smartphone with the best camera yet. Most of the users who bought iPhone 7 plus spending a bigger space from their pocket did it just for the awesome camera it has. Imagine this camera not working properly, this can be really annoying. Here a guide that can help you fix black camera screen on iPhone 7 plus.
Many users have reported the issue of a black or purple screen appearing on the camera app of iPhone 7 plus. It is not an issue happened to a few but many users reported the same issue. The chances of it being a hardware issue are comparatively low. Most of the report was solved by trying some simple fixes to the device. Below given are some of such that you can try if none of this worked getting technical assistance is recommended.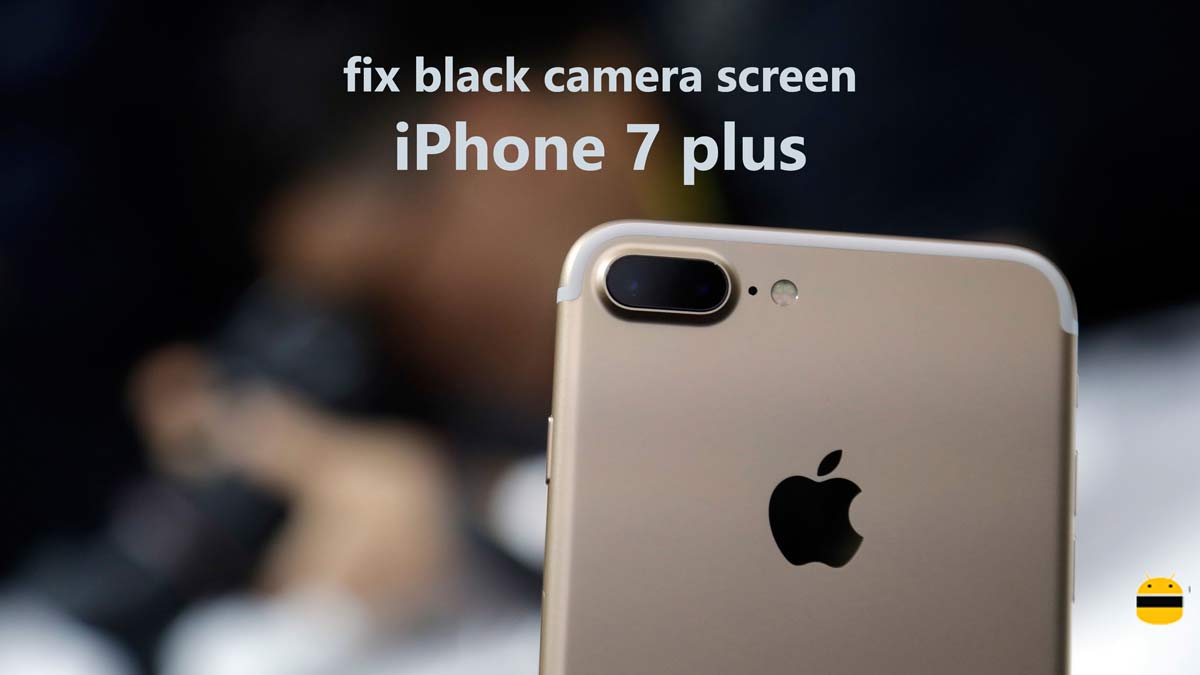 Reasons and ways to fix black camera screen on iPhone 7 plus
The reason for a black screen camera app can be some simple issues with the device. There are two main issues which caused this for various users which are:
Interference with third-party apps
System firmware issues
How to solve interference from third-party apps
There is a lot of third-party apps available today for the camera. There are chances of these apps interfering with the default camera of iPhone 7 plus. To fix black camera screen on iPhone 7 plus caused by a third-party app is easy as disabling it or uninstalling it. You can either remove it from the device or disable camera access to it when not needed.
How to solve system firmware issues
Firmware issues can be a common cause of many issues and it can be solved by resetting it. The steps to reset your iPhone 7 plus are:
Open settings
Tap on 'general'
Tap on 'reset'
Tap on 'reset all settings'
Confirm reset
I hope this guide was useful in understanding how to fix black camera screen on iPhone 7 plus. If any queries or feedback, please leave a comment below.