The Blue Screen of Death is the most familiar term in the PC world. With Windows PCs most common, we also have Mac users complaining about the same issue. BSOD simply does not signifies that your PC has run into a problem. It is just that there are some bugs that you can solve by yourselves to be safe from the Blue Screen. So keeping this issue in mind, we have brought this How to fix Blue Screen on Mac Computers. If you are facing the same problem, you probably have landed in the perfect place. So, let's get going.
What is the Blue Screen of Death?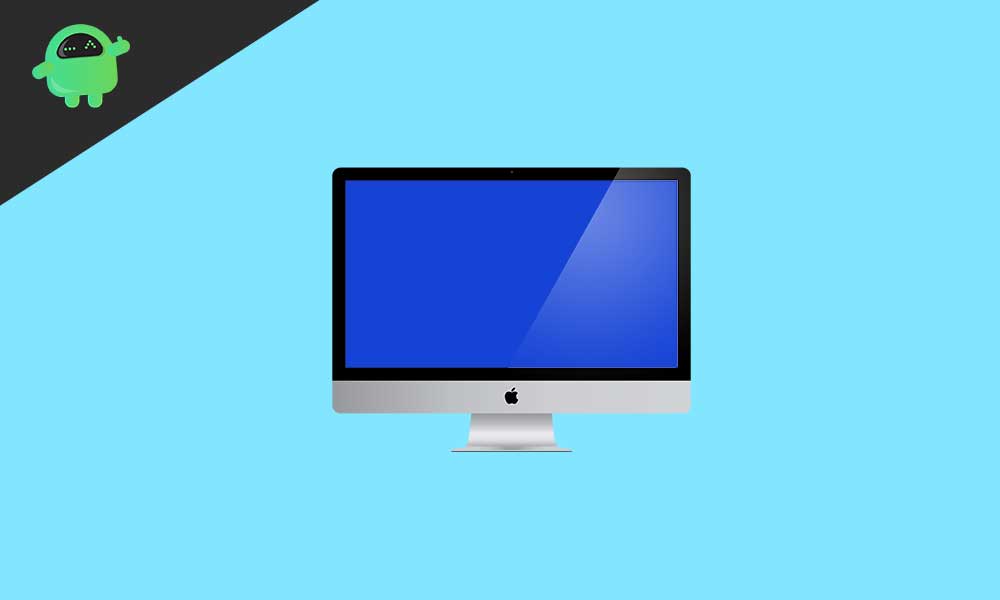 With your Mac Devices, it is rare but possible to see a blue screen or a spinning ball when you start your Mac. The Blue Screen of Death traditionally meant that your PC ran into a problem, and you're going to lose all the work that you were currently doing. But, in the case of Mac computers, it is just a scam, which is done by websites when they don't get the proper permission. Mac computers are more secure in comparison to Windows PCs as they are UNIX based. They are also in a scarce chance of running into BSOD.
Sometimes it can also happen that what you're seeing isn't a BSOD at all. But, we understand, if you're here, you've some severe problems using your Mac device and are frequently running into Blue Screen of Death. However, Apple gives more control over its drivers than on any other Operating System.
What to do if you get a Blue Screen on a Mac?
Now to start with, if you're experiencing a Blue Screen on your Mac, you must be thankful that at least it has started up. It is more likely that the cause of Blue Screen is due to a driver or a peripheral device that is not connected correctly. If you think the same, below are the steps to fix the problem.
Step 1: Start your Mac by disconnecting all the peripheral devices.
Step 2: If the problem still persists, shut down your Mac by holding the power key for 30 seconds.
Step 3: If you don't see the BSOD, that's great. But still, if you see, start your Mac in Safe Mode and restart to see id even there is a problem.
Step 4: If your Mac switched on normally, try checking for software updates.
Step 5: If your software is up to date, then go to System Preferences and select Users and Groups.
Step 6: After that, select your user account and click on Login items. Take a screenshot for future reference.
Step 7: Now click on each Login item and delete them one by one by clicking on the [-] button.
Step 8: Now restart your Mac again and check if the problem is still there or not.
Now, your problem might have been solved, but still. If you're experiencing the problem, then the issue is with your startup drive. That is the drive where your operating system is installed. But you don't need to worry as you can fix the problems by running the Mac disk utility software. Also, if you are unable to enter into safe mode, then you can enter safe mode via using the recovery mode, which you can access by holding the Command and R keys together when your Mac is starting.
Is it the Blue Screen of Death?
The answer to this question is NO. There is no Blue Screen of Death in the case of Mac computers. This is because they just don't let any problems cause errors to their internal operating systems. The other most common reasons for these errors are Kernal Panic. That might tell that your Mac is not safe to run. Also, in Old Mac computers, you might see Sad Mac, which means that your computer is old and is not as secure to run as it was. So these were all the common issues that one can face while running their Mac computers.