LG has already proved itself as one of the leading smartphone manufacturers in the current year. Some of their recent smartphones are grabbing the attention of a very large number of people all over the world. Although they are simply the best and can easily be trusted, like a few other devices running on Android, they too have some minor glitches. The same has been reported by many people. One such issue is related to Bluetooth Connectivity. In this post, I will show guide you on how to fix Bluetooth problems on LG V30.
It must be kept in mind that this is actually not a big issue. However, it's true that it brings a ton of inconvenience for the users. LG hasn't yet given any official statement that their devices are suffering from any such issue. This clearly indicates that it can be due to any reason. You can fix Bluetooth problems on LG V30 simply and without doing much. So here is the guide to help you.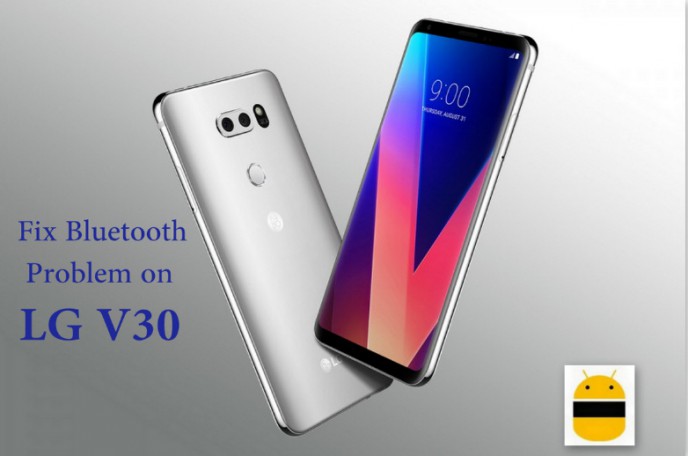 How to fix Bluetooth problems on LG V30
First of all, I suggest you to just reboot your device and see if it works. Most of the issues related to Bluetooth are gone with this simple method. In case it wouldn't work for you, next is to reboot your LG V30 into the safe mode. This can be done by pressing the Volume down and Power Button together while rebooting your device. If it works in Safe mode, you need not to worry as it's probably due to some third-party app installation. Check and remove the same. If you find the problem is still active, follow the below steps to fix LG V30 Bluetooth problems.
First of all unlock the device screen.
After this, proceed to the home screen and click on the app icon.
Open Settings and locate Application Manager
Display All Tabs by swiping either to the right or left of the screen.
Click Bluetooth option and choose to stop it forcefully
You can clear the cache now
Press the Clear the Bluetooth data and press OK
Reboot your device now
In case the problem is still there, it can be due to hardware damage or a faulty Bluetooth antenna. You may need to visit an authorized repair center in that case. So this is how you can fully eliminate the problem in the best possible manner.