Call of Duty: Warzone and Black Ops Cold War players having a great time for a couple of months with the multiplayer mission or battle royale modes. But somehow the Call of Duty Hardlock issue is preventing players from getting into the Black Ops Cold War and Warzone. This particular issue has been reported by several players across all platforms like Windows, PS4/PS5, Xbox Series X|S, and Xbox One. Although the reasons may vary for players, the result is similar which is very much frustrating. Now, if you're also one of the victims, make sure to check out this troubleshooting guide to fix it.
Talking about the consequences of this problem, players are unable to run the Call of Duty: Black Ops Cold War and Warzone game. Either the hard lock problem closes the game or restarts the system which isn't expected at all. If you're having the same problem, then don't worry as we've mentioned a couple of possible workarounds below that should help you out of this issue. The solution is different for the PC and the console devices.
How to Fix Call of Duty Hardlock for PC
Now, without wasting any more time, let's jump into the guide below.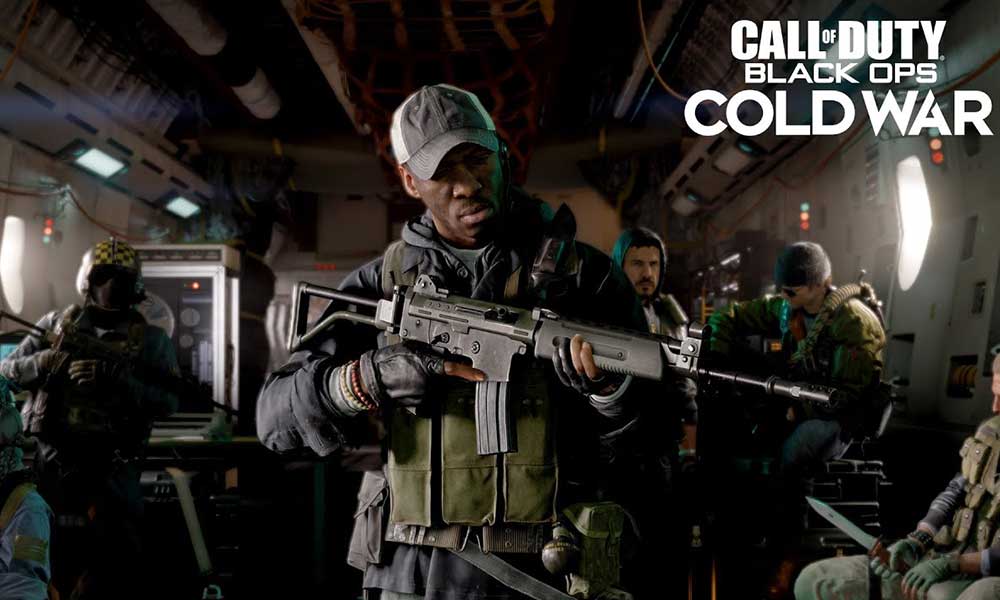 1. Update Graphics Driver
Well, updating the graphics driver version is quite important just like updating the Windows version or updating apps. With the latest version of the graphics driver, your system will perform much better than before.
Right-click on the Start Menu to open up the Quick Access Menu.
Click on Device Manager from the list.
Now, double-click on the Display adapters category to expand the list.
Then right-click on the dedicated graphics card name.
Select Update driver > Choose Search automatically for drivers.
If there is an update available, it'll automatically download and install the latest version.
Once done, make sure to reboot your computer to change effects.
Also Read: Black Ops Cold War Not Everyone in Party has Required Content Error
In most cases, this particular method worked for plenty of affected players. However, if there is no update available for your graphics driver, you can directly head over to the Nvidia website or AMD website to download and install the latest version of the GPU driver according to your graphics card model.
2. Update Windows
If you're one of the PC players and want to reduce gaming-related issues dramatically, make sure to update your Windows OS build to its latest version. To do that:
Click on the Start Menu > Go to Settings.
Next, click on Update & Security > Select Check for updates under the Windows Update section.
If there is a feature update available, select Download and install.
It may take a while to complete the update.
Once done, restart your computer to install the update.
3. Close Background Running Tasks
It's known to all that there are some unnecessary programs or tasks always running in the background and the system resources are getting used or drained by those tasks. If you're playing any hardcore game or working on a graphics-intensive project, make sure to terminate all of those background running tasks one by one to reduce the stress level of your CPU/Memory usage. To do this:
Right-click on the Taskbar > Select Task Manager.
Now, click on the Processes tab > Select unnecessary running tasks.
Click on End Task to close it. You can do the same for multiple tasks (mainly third-party tasks).
Once done, restart your system to check if you've fixed the Call of Duty Hardlock issue or not.
4. Lower the Resolution
Try lowering the graphics resolution of the game because sometimes higher graphics settings can also affect the gaming performance. If you're not sure about it, try lowering the resolution to different levels and check whether it works for you or not.
How to Fix Call of Duty Hardlock for Xbox, PlayStation
If you're experiencing the hard lock issue on any of your gaming consoles then make sure to follow the steps below.
1. Check for System Update
You should try the 'Check for Update' option of your console's system to see if there is any update available or not. Sometimes an outdated system version may conflict with the latest game versions.
2. Keep your Console in a Cool and Ventilated Place
Keeping your gaming devices in a cool and well-ventilated place is much needed if you're having a higher screen on-time with your console. A power cycle to your console can also clear system glitches or rest your console's hardware to fix multiple issues like system restarts or crashes.
That's it, guys. We hope you've found this guide very useful. For further queries, you can comment below.