The Call of Duty: Modern Warfare is a first-person shooter video game developed by Infinity Ward and published by Activision. It was 2019's one of the popular games available for PlayStation 4, Xbox One, Microsoft Windows platforms. The cross-play, free maps, and game modes are quite interesting to play. Now, talking about the COD MW game, it's getting an error while opening the game. Now, if you want to fix Call of Duty Modern Warfare Error Code: 0x000007ffdf8154a6a 0xc00000005, check this guide.
One of the Call of Duty Modern Warfare players has reported that after purchasing the game, it literally crashed from the Infinity Ward screen on Windows. There are plenty of troubleshooting guides available on the forums but in this error, nothing works. Now, thanks to the support team for providing a simple fix that can be applied for the particular error code.
How to Fix Call of Duty Modern Warfare Error Code: 0x000007ffdf8154a6a 0xc00000005
If you're also facing a similar kind of issue on your device, then you should check out the following guide below. The troubleshooting step is very simple but quite unusual for most gamers. So, without wasting any more time, let's jump into it.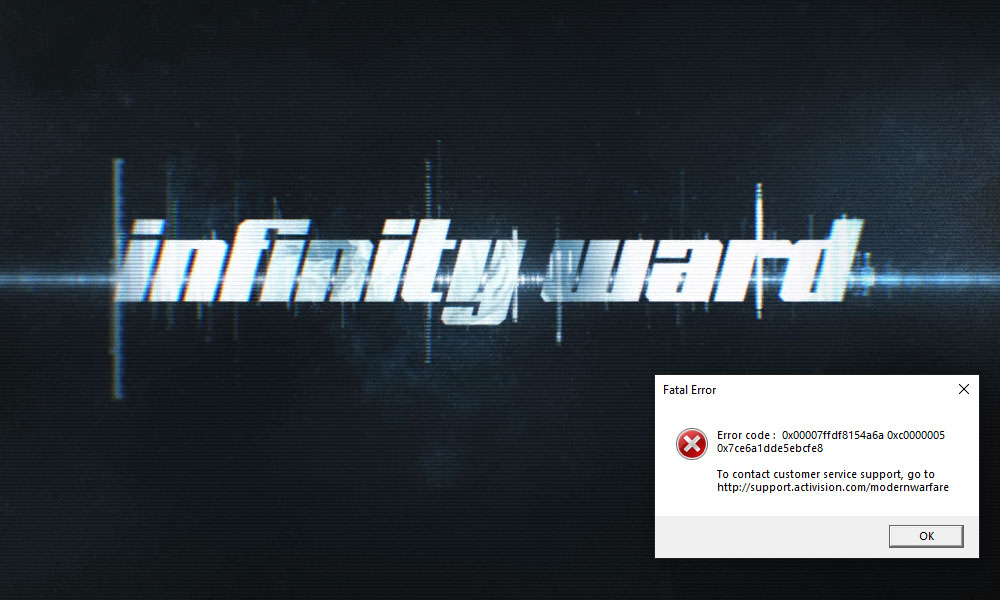 First of all, make sure that the Windows OS and graphics drivers are updated to its latest version.
Now, go to the installed directory of the COD Modern Warfare game. [For example, Local Disk (C:) drive]
If you've given a name to your computer then search for it (folder) inside the This PC > Local Disk (C:) > Users > PC Name. [If PC Name not given, the folder can be named as PLAYERS]
Simply delete that folder. [PC Name folder in Yellow color]
Now, reboot your computer and launch the Modern Warfare game.
Your game will start.
That's it, guys. We hope this guide was helpful to you. Feel free to ask in the comments below.
Source: Activision Support