Call of Duty: Warzone is a free-to-play online battle royale video game that's a part of 2019's Call of Duty: Modern Warfare game. The Warzone was recently released on March 10, 2020, and is available for Xbox One, Windows PC, and PlayStation 4 platforms. You will need to be purchased Modern Warfare in order to download and play Warzone for free. However, plenty of Warzone players are facing Dev Error and Dev Error 6032 is one of them. Check out how to fix Call of Duty Warzone dev error 6032.
Here we've shared a couple of troubleshooting steps that you can try to fix this particular issue. Plenty of Call of Duty Warzone PC players is reporting that the game crashes every time whenever they launch the game. Now, it's quite unclear that what is actually causing this error. However, in most cases, updating the graphics driver and Windows OS may also help you out.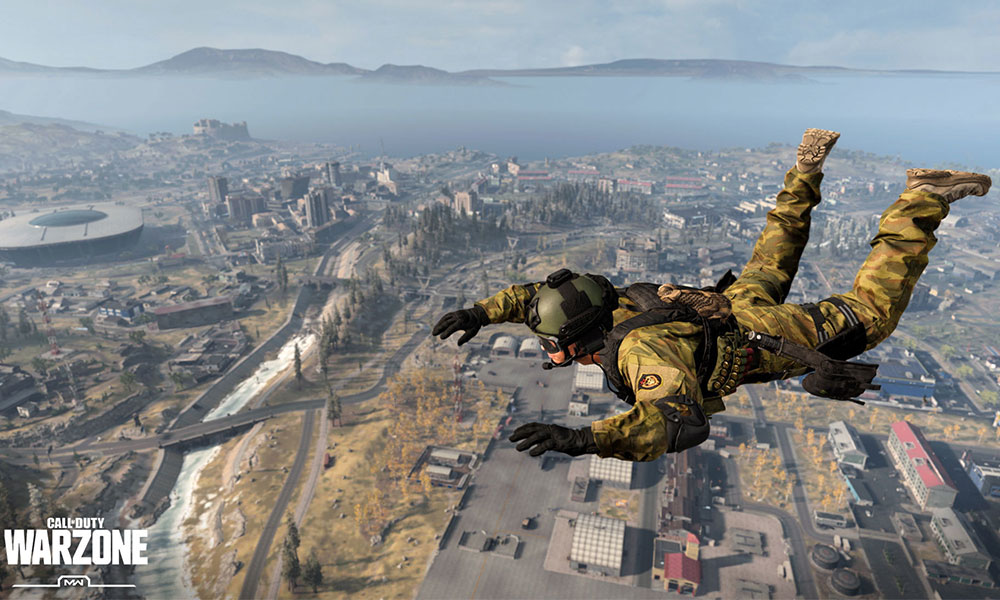 How to Fix Call of Duty Warzone Dev Error 6032
Now, without further ado, let's jump into the possible workarounds below in order to fix this issue on your PC. As we've already mentioned before that updating the graphics driver and Windows version is one of the most common & required steps to start fixing the gaming issues.
1. Update Graphics Driver
To improve the gaming experience or video rendering process quite smoothly, companies always provide updates to their graphics cards as graphics drivers. So, it's recommended to check for updates and make sure to update the graphics driver by following the guide link below.
2. Update your Windows
Make sure to check whether any update is available for your Windows OS or not. If yes, you will get the update notification on the taskbar. Click on it and the Windows Update page will appear. However, you can manually check for updates by following the steps below:
Click on the Start menu.
Select Settings menu > Click on Update & Security.
Here you will see Updates available option. Just click on the Download button to start downloading and installing the update.

Make sure that the PC/Laptop is connected to the internet and there is enough charge on the Laptop.

Once done, you have to reboot your system to install the update and change the effects. During this process, don't switch off your system.
You're done. Windows will boot into a new system. Now, you can open the Call of Duty Warzone game to check for the issue.
3. Update the Game and Battle.net
It's also recommended to check and update the Call of Duty Warzone game and Battle.net launcher to its latest version. Sometimes the pending updates can also cause problems to the Windows PC or the game itself.
4. Disable Antivirus Software
Make sure to disable any running antivirus software on your PC even if running in the background. As the program may work very aggressively to block any system or game file from running which can also occur Dev errors.
5. Disable Other Background running Programs
You will need to disable other background running programs on your computer from the Task Manager. Just right-click on the Taskbar and click on Task Manager option. Here you can check Processes and Startup details in order to understand which programs are really consuming too much memory or CPU usage. If you think that any third-party program is not necessary to run in the background always or during startup, you can easily right-click on the service or app and click on End Task.
6. Repair the Game via the Blizzard Scan and Repair Tool
Launch the Blizzard Battle.net desktop app.
Next, click on the Warzone game icon.
Click on the Settings option under the game title.
Select Scan and Repair.
Next, click on the Begin Scan and wait for the process to complete.
7. Set Game Priority to Normal in Task Manager
Right-click on the Taskbar.
Click on Task Manager > Go to Processes.
Now, right-click on the particular running process & change the priority to Normal using the Set Priority.
8. Run Battle.net Launcher as an Administrator
Launching a game or any program as an administrator will give that program additional access to run properly. As some times running a program won't work efficiently on Windows without an admin mode. In the admin mode, your system & user account control gets the privilege to read or write or execute permissions.
Therefore, launching the Battle.net launcher as an administrator may fix the Dev Error 6032 issue most probably.
9. Rollback Graphics Driver
As we've already mentioned that the graphics driver version should be updated whenever available, it's also worth mentioning that sometimes the latest update can bring bugs or performance issues. If in case, you've recently updated the graphics driver version on your system and started facing the issue, then it's most probably the graphics driver problem and you should rollback the version. Check the guide here.
10. Reinstall Graphics Driver
Now, if in case, the above-mentioned method doesn't work for you, then you can try to reinstall the graphics driver.
In the search box on the Start menu, type the Device Manager and click on it.
Now, right-click on the graphics card name and select Uninstall.
Restart your PC.
Windows will attempt to reinstall the driver. If not, just manually install the compatible graphics drivers for your respective graphics card/brand.
Finally, reboot your system again and check whether the issue is fixed or not.
11. Disable Overlay Apps
If you're using any software or program with overlay features just like Nvidia GeForce Experience or Windows Game Bar, then you should turn it off or disable the overlay apps from the software. Sometimes it can cause Dev Error related issues on your system. If don't know about Overlay options, it basically offers some useful features like video/audio recording, taking screenshots, sharing menu, instant replay, notifications, broadcasting, and more.
12. Disable GeForce Experience
As mentioned above, all the overlay options offer plenty of useful features but these features always run in the background that consumes memory a lot and may occur Dev Errors. So, if you don't use these features, then you should disable the Nvidia GeForce Experience Overlay.
13. Disable Discord Overlay
The Discord Overlay helps the hardcore gamers to use the Discord Voice & Text options to communicate with other players during the gameplay. It also lets you run certain features like Discord chat, answers Discord calls, joins groups, customizes the gaming interface, etc. However, the Discord Overlay can become more distracting especially in the battle royale games, and can also cause Dev Errors. So, you can disable Discord Overlay if you don't use it.
14. Disable Xbox Game Bar
Microsoft's Xbox Game Bar is a feature that helps professional or hardcore games to record game footage, broadcasts, and taking screenshots, and more. Just like other overlay programs, the Game Bar can also cause issues with the Call of Duty: Warzone game. So, let's take a look at the steps below to disable it.
Click on the Start menu icon.
Then click on the Settings menu (cog icon).
Select Gaming > Turn off the Record game clips, screenshots, and broadcast using Game bar toggle.
Now, click on the Captures category from the left-pane.
Make sure that the Background recording option is turned off.
Now, try to launch the Call of Duty Warzone game to check whether the issue has been fixed or not.
That's it, guys. We assume that this troubleshooting guide was helpful to you. If you've any queries, you can comment below.
Source: Activision