The Internet has grown as an integral part of an average man of today's world. The addition of internet connectivity to smartphone is with no doubt the important factor that influenced to this change. And today the one work that define internet connectivity is Wi-Fi. Wi-Fi networks are very common these days among smartphone users. They provide uninterrupted internet connectivity in a cheap rate. The Wi-Fi has changed the era of buffering youtube videos. But recently a common issue of smartphones automatically getting disconnected from Wi-Fi network have been coming for various devices. The altest Essential PH1 also has this issue reported by some users. Readthough to find out how to fix Essential Phone PH1 disconnecting from Wi-Fi issue.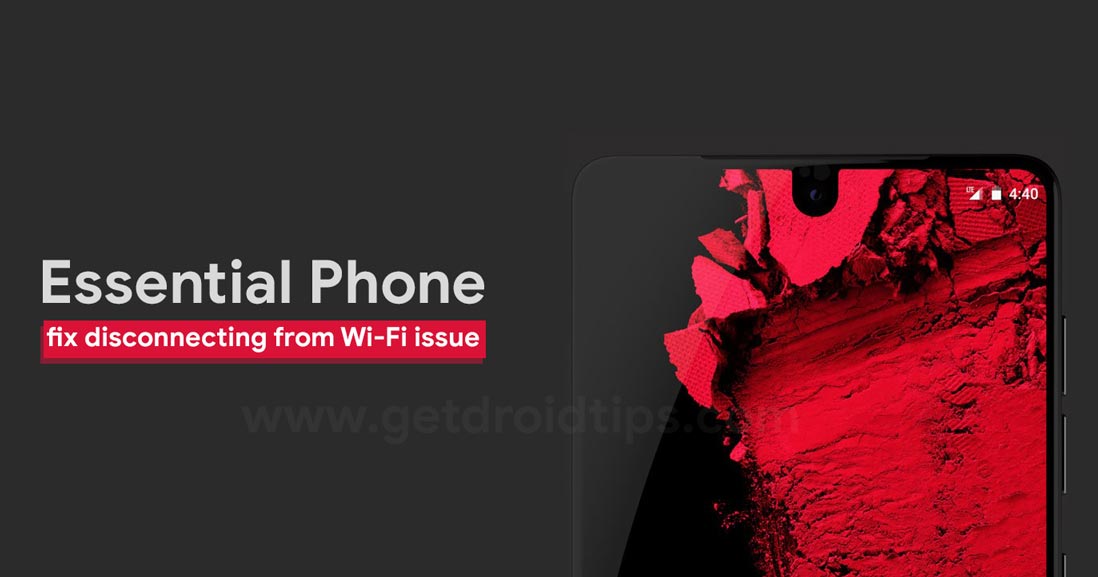 Ways to fix Essential Phone PH1 disconnecting from Wi-Fi issue
There are two common reasons which are making this common issue from happening. Either you are going out of the network coverage area of your Wi-Fi router. Or a feature added recently to Android devices, the smart network switch is making this issue from occurring. So if the first one is the issue, then you should try to kep within router coverage, or try to upgrade your router. If smart network switch is the culprit, yu can easly disable this on your device settings. The steps to disable smart network switch is provided below.
Steps to disable smart network switch
The smart network switch is a feature designed to provide uninterrupted internet connectivity. But this won't works perfectly for all users. The smart network will switch from Wi-Fi to mobile data if your network is weak. But for some users, this can incur high data charges. The truth that users won't get notified about the switching makes things worse. The steps to disable this are:
Open settings
Tap on wireless option
Find smart network switch and uncheck it to disable it
I hope this guide was useful in understanding how to fix Essential Phone PH1 disconnecting from Wi-Fi issue. If any queries or feedback, please leave a comment below.