Evercoss is Indonesia's bestselling well-known local smartphone brand which always tries to improve its quality. Evercoss has been making smartphones for quite some time, while better known for its basic mobile products which have got quite good quality cameras with it.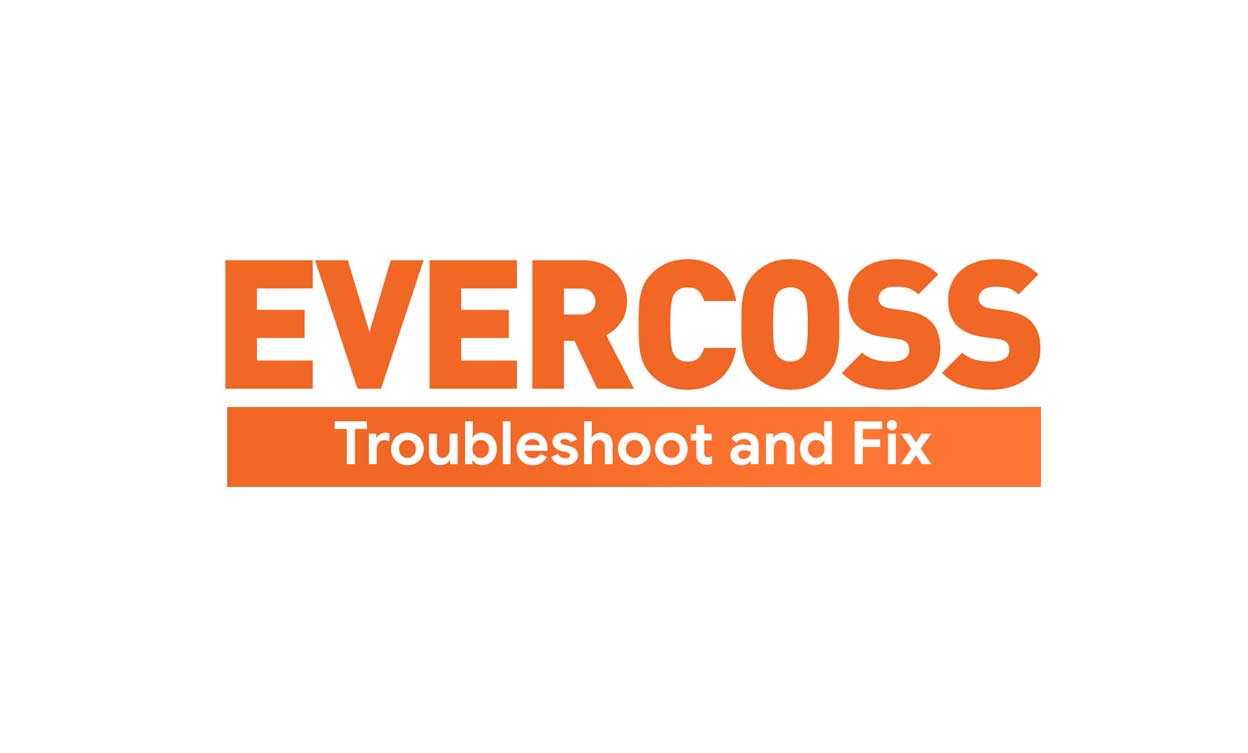 Facing Evercoss camera issues?
In this digital world, we can't imagine a life without clicking selfies or using cameras with your smartphone. Using smartphone can make great changes to the way we live in many ways. Taking photos anywhere and anytime according to our wish with a phone camera is one among them. So it troubles us a lot when the camera is not working on our Android phones. Reasons may vary, it could be like >>
1. Camera Shows Black Screen on your Evercoss device >>
When you open the camera app and try to take a photo or video sometimes the camera displays a black screen. This has happened to users of most of the Android smartphones. The reasons could be either a software issue or hardware issue. No need to worry, if it is because of a software problem as you can get it fixed by yourself. The chances are very less without professional help if it is because of hardware issues. Anyways here are few methods to fix this>>
Method 1.
Switch off your phone for few seconds and then turn on. See if the camera still shows a black screen, if not follow the next method.
Method 2.
Pull out the battery of your device (if it is removable), open the back cover of the phone and pull out the battery. We prefer this because battery removal is another kind of restart, which also can fix software glitches.
Method 3.
If after the phone restarts and still there are no changes then try to uninstall third-party apps, that might be a reason. Uninstall the apps whichever you have installed before the black screen problem comes up, including the third-party apps. Restart the phone after uninstalling the apps.
Method 4.
Clear you camera cache. For doing that go to Settings then go to Apps and then click "All", then find the camera and tap Clear Cache.
Method 5.
Factory reset of your Evercoss device, if the camera problem continues you need to factory reset your Evercoss device. When you do that remember that it will wipe out all data so don't forget to make a backup before you reset the device.
If none of these worked to solve your camera black screen problem then your Evercoss smartphone camera is probably defective. Or else, the camera is loose from the phone and out of place because of being dropped or something.
2. Flash on Camera issues>>
Camera flash is an unavoidable thing when you click photos in during night time or di light as well. But sometimes it won't work properly and you get the problem randomly. The flash may stop working because of software issues, low battery or may be hardware damage issues. Since we are not sure about the exact reason for this issue, try the following methods >>
Method 1.
Turn on flashlight app and on your device and see whether the flashlight works or not. If it is not then we can understand that the device is experiencing hardware damage because of being dropped or smashed.
Method 2.
Make sure that you are using your Evercoss smartphone default camera app and switch off if any filter on.
Method 3.
Make sure your Evercoss device has enough battery left then check if you have turned on Low Power Mode on the phone. If yes then you have to turn it off.
Method 4.
Power of your phone. If it has got a removable battery, then remove the battery and restart the phone and make sure if the camera flash goes back to normal after the restart.
Many users find the problem solved by the above methods if note then it's a hardware issue for sure.
3. The camera gets Blurry>>
Another problem you may face is phone front camera gets very blurry. It won't focus or the device has tried to focus but it doesn't help sometimes. If this is your facing this issue then you can try to get it fixed with the following methods :
Method 1.
Try to Clean your Evercoss phone camera lens. If the lens is oily, dusted or smudged, then it's quite naturally that the camera gets blurry. Then try it clean with microfiber cloth and clean the rear and front camera lens carefully. Then remove the cover and clean the lens if the back cover of your phone is removable.
Method 2.
Clear Camera cache like above mentioned in black screen method.
Method 3.
If the above methods didn't work, then back up the phone data and do a factory reset and check its working or not.
If still, the camera is not working then you should probably send the phone for further diagnosis.
Hope all these solutions will help to fix the Evercoss smartphone camera problem. If you have any queries, feel free to ask via comment or contact us page.