Evercoss is Indonesia's bestselling local smartphone brand which always tries to improve its quality. While better known for its basic mobile products, Evercoss has been making smartphones for quite some time. Physical buttons disappeared by the introduction of capacitive touch screens, So nowadays the screen is the most used part of a smartphone. Since smartphones are operated by touch screens, to use any applications we have to physically touch the screen. Touchscreen devices are innovative and creative, but they are also sensitive and very easy to get damaged.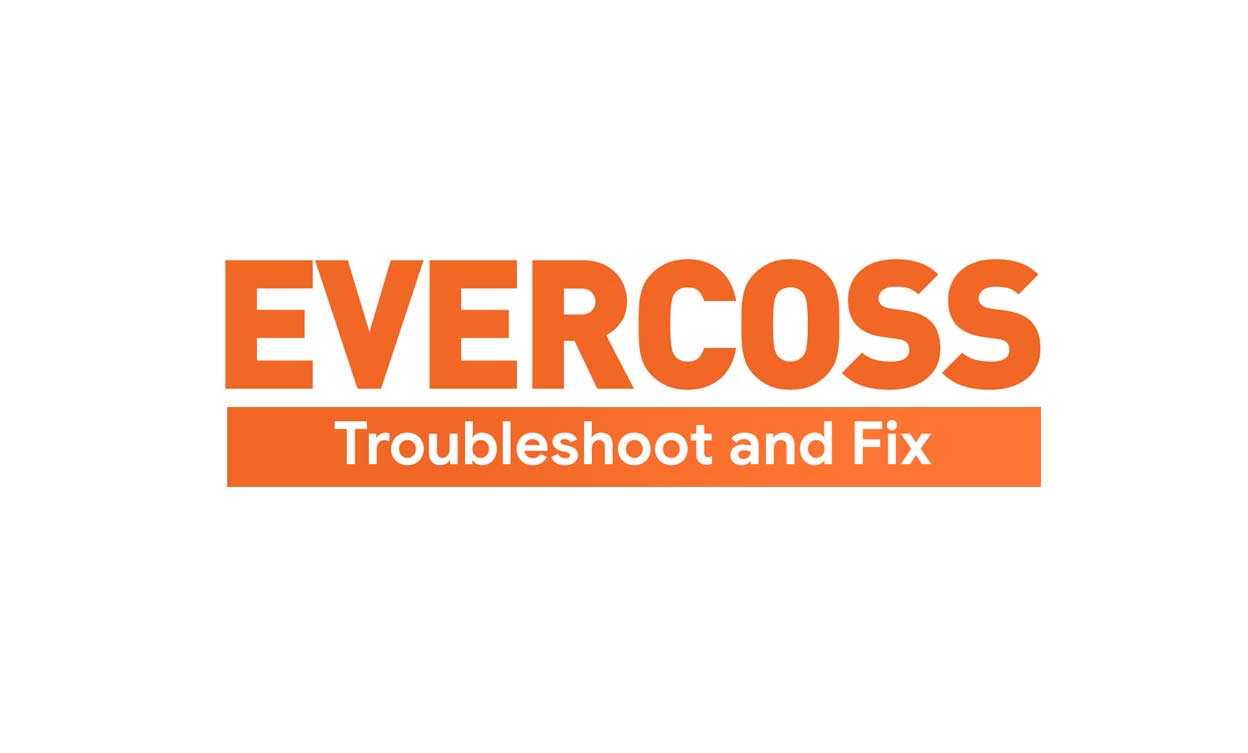 Is it normal to have Touchscreen problems?
It depends on the frequency at which you encounter the Touchscreen problems If this doesn't happen often then it is quite normal to have rare Touchscreen issues that get fixed easily. And if this issue happens most of the time then you should diagnose your phone by an authorized service professional. If your Android device touch screen is not physically damaged, totally becomes unresponsive or smashed and it had stopped working all of a sudden and does not respond to your touch, then this may be caused due to the software issue. In such cases, follow the below-mentioned troubleshooting to fix Evercoss Touchscreen issues:
Fixes for Evercoss Touchscreen Problems
Solution 1: Clean the Screen
Clean your screen and hand before touching the device. Things like dirt, oil, moisture or any other sticky material can affect the touch performance of capacitive Touchscreen phones. For its proper functioning, try to keep the screen clean always.
Solution 2. Remove Memory Card & SIM Card
Sometimes, the issue could be with memory card or SIM card, So remove the SD card and SIM card from the device for that switch OFF your phone (by pressing and holding the Power button if the screen becomes totally unresponsive) and then eject the memory card SIM card. Now turn ON your device and see if the problem is solved.
Solution 3: Remove Battery
If your device the feature of a removable battery, then you must remove back your mobile back cover and remove the battery, then wait for few minutes and connect it again. Now restart by holding the power key.
Solution 4. Put Your Device In Safe Mode
If the above-mentioned solutions fail, then keep your device into Safe Mode. By doing this you can recognize whether a Touchscreen issue is caused by the recently installed app or not if so safe mode kills all that kind of apps.
Solution 5. Install an Anti-Malware or Anti-virus Application
Download and install anti-malware or anti-malware application and scan your phone maybe this can fix all your Touchscreen problems. This one only works if your Touchscreen problem is not affecting your ability to download apps from the Play Store.
Solution 6: Calibrate Touch Screen
There are various apps which is available in Play Store with that you can calibrate your device touch screen and improve its accuracy and responsiveness. These are very much effective particularly when your Touchscreen responds inaccurately or respond too slow. Go to Play Store app, then search for "touch screen calibration" then you will get a few results. Don't forget to check the ratings and read the review carefully before you download them.
Solution 7: Factory Reset Your Device
If the touch screen totally unresponsive even after trying all the above methods then there is no other way left other than factory reset your device. Though, This will erase all data stored on your Android device, so backup and restore Android data beforehand.
If none of the above solutions works then you can probably send the phone for further diagnosis. You should contact the customer care support and register the issue for any assistance if your phone is under warranty period you may even get your phone replaced.
Hope all these solutions will help to fix Evercoss touchscreen problem. If you have any queries, feel free to ask via comment or contact us page.