It's the world ruled by smart devices all around us. Smartphones, smart TV, smart watches, everything is turning to be much smarter every day. But what makes them smarter? Of course the new technology. But think about a situation when you have the smartest device in your hand but you don't have an internet connection available in it. Can you imagine a day without a Wi-Fi or cellular data connection in your handest?We know that your answer will be definitely a big NO!!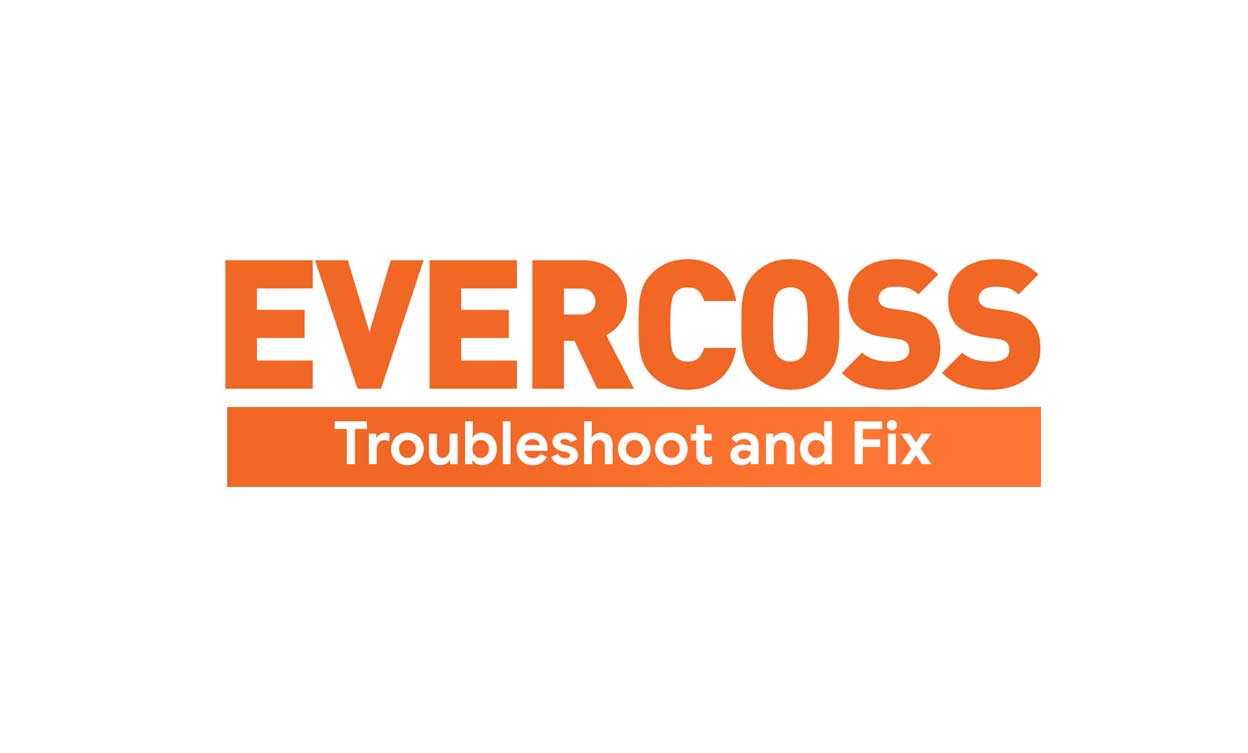 The Evercoss company is an Indonesian based phone company which has a wide variety of smartphones and feature phones. The company is a good competitor to the Samsung company in the Indonesian handset shipment share as the former once succeeded in becoming first in the list in the year 2015. In this article, we are addressing the common Wi-Fi issues and cellular data connection problem in your Evercoss device. We are here today to guide you to fix Evercoss Wi-Fi and cellular data problem. First, we can have a look at some general tips to fix Evercoss Wi-Fi and cellular data problems.
General tips to fix Evercoss Wi-Fi and cellular data problem.
Follow the below solutions to fix Evercoss Wi-Fi problem. If you still not able to troubleshoot, then you can manually install new OS update.
1. Restart your device.
This tip may sound very simple for you, but believe us, it can sometimes do wonders as it can simply fix a bad connection.
2. Switch between Wi-Fi and cellular data.
If restarting your device didn't help you to fix Evercoss Wi-Fi and cellular data problem, you can try switching between Wi-Fi and cellular data.
Go to Settings >> Wireless & networks/ Mobile networks/ connections.
Turn off your Wi-Fi and turn on your mobile data and if it fails do the vice versa.
If these general tips to fix Evercoss Wi-Fi and cellular data problem fails then you can try the following troubleshooting problems to fix the same.
How to fix Evercoss Wi-Fi connection issues?
1. Check the Wi-Fi password
Make sure that you do a confirmation on the password you entered to connect to the Wi-Fi connection. Enter the password which has capital letters and special characters carefully as the passwords are case sensitive.
2. Check the name.
Do a double check on whether you are trying to connect to the correct network or not and connect to the right one.
3. Check whether you turned on your Wi-Fi correctly.
It may sound ridiculous but still, it can happen like a mistake that you turned off your Wi-Fi accidentally. Drop down the notification bar and make sure that it's turned on.
4. Check the airplane mode.
First, make sure that your Aeroplane mode is not on. If it's on it can affect your phone in many others ways than just the Wi-Fi issue.
If none of the above issues is actually the culprit in your Wi-Fi connection problem, then you can try the Aeroplane mode technique. After turning off your Wi-Fi, activate your Aeroplane mode. Now again turn the Wi-Fi on and check for the available networks and connect to It. Once it's connected turn off your airplane mode.
5. Check with your network providing router or modem.
Try to restart your router or modem and check again for the available networks.
6. Use a static IP address instead of DHCP.
If your phone keeps showing "obtaining IP address, Go to Settings >> Wi-Fi >> Advanced options >> Use static UP. Here you enter your wireless network IP address, Gateway, Netmask, DNS 1 and DNS 2.
7. Check whether your power saving mode is on.
If this feature is on, Wi-Fi will not work properly. Power saving mode is to reduce the power consumption of the device and as Wi-Fi is a power consuming feature, it will not connect when power saving mode is on.
8. Update the software.
As most of the updated software to which we have to upgrade our device has the bugs fixed in itself. So if you are running an outdated software considers upgrading yourself to the latest software.
How to fix Evercoss cellular data problem?
If you are facing Cellular Data problem on Evercoss, then this below solutions will help you to fix it.
1. Check the network signal.
Before going to try the fixes in the device, you should double check the network signal is there or not. If there is no network signal or a weak one you should confirm the same with the network provider and get corrected.
2. Restart the device.
This is often the best low-tech fix. Switch off your device and again turn it on after 30 seconds. It will correct the" card not reading the SIM card properly. You can also take the SIM card out and give a try after replacing it in the slot.
3. Toggle the airplane mode.
Try to toggle the aeroplane mode by activating it and after waiting for 20-30 seconds, turn off the airplane mode and can solve the issue to an extent.
4. Reset your APN.
This is the bit more technical, as the APN is the means through which the mobile network provider connects the phone. Go to the settings >> Mobile networks>> access point networks >> reset to default.
5. Check whether your daily or monthly data limit has exceeded or not.
Go to Settings>> Mobile data/ Data usage >> limit the mobile data usage.
If your mobile data limits are turned on, drag the limit up or down the graph.
Hope all these solutions will help to fix Evercoss WiFi and cellular data problems. If you have any queries, feel free to ask via comment or contact us page.