Apple is very much intended to provide its users with more security on each of their upgrade. The one thing they have launched as a better security feature is the new face ID on your iPhone X. more than security smartphone lovers are seeing this as a cool feature. The new face ID is really powerful and uses a technology called as true depth. The new feature is working fine with the help of the all-new powerful A11 bionic chip installed inside. This is fully new to users and any issue regarding this is hard to fix like they did for other features before. If you are facing an issue here is how to fix face ID not working on iPhone X
The best thing about face ID as said by Apple is the better security it provides to you. It is said to protect your device more than the touch ID feature seen in other devices from Apple till now. The face of you is said to be nearly common only 1 in a million but your fingerprint is seen 1 in 50000. This is what makes face ID more secure than the previous touch ID feature.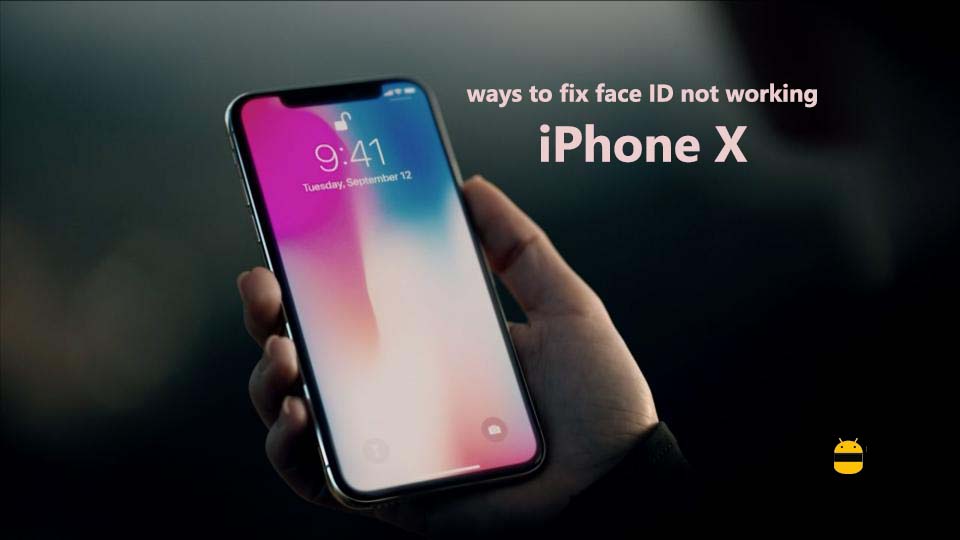 Reasons and ways to fix face ID not working on iPhone X
As face ID is all new for iPhone users they are confused on how actually it works and even how to set this up. This confusion itself is what makes issues with it in most cases. So the issue can be solved easily by setting it up perfectly. But at times it can be some firmware issue which can be solved by doing a reset to your iPhone X
Re-setup face ID                            
The confusion on setting up face ID on your iPhone X could have been the reason for it not working properly. You simply can setup face ID again and this can solve the issue of it not working properly. The steps to set up face ID are:
Open settings
Tap on 'face ID & passcode' option
Enter passcode
Tap on 'get started'
This will open a line up on the screen adjust your face and keep tapping on it to start calibrating
Move your face like turning right, turning left, looking up and looking down to properly calibrate your face
Tap on 'continue' to do it again
Tap 'done' when the calibration is done
Erase and reset your device
If even re-setup of face ID didn't help you in solving the issue, it could be some firmware issue. This can be easily solved by erasing and resetting the device. The steps to do it are:
Open settings
Tap the 'general' option
Swipe down to find 'reset' option
Tap the 'reset' option
Tap the 'erase all content and settings'
Confirm erase and reset
I hope this guide was useful in understanding ways to fix face ID not working on iPhone X. If any queries or feedback, please leave a comment below.