Samsung Galaxy Note 8 is a device that has attracted the attention of almost every Android user after its launch. Several are planning to buy it while a lot of them have already invested in it. The Samsung Galaxy Note 8 comes with many features that are amazing and helping users to make the best out of their investment. At the same time, a parallel community of users has reported an issue with it. Although such issues are common on a few Android devices due to OS bugs, the same cannot be expected from one of Samsung's high-end device. However, you need not worry as it's a minor issue. I am going to put some spotlight on how to fix a Samsung Galaxy Note 8 not rotating its screen.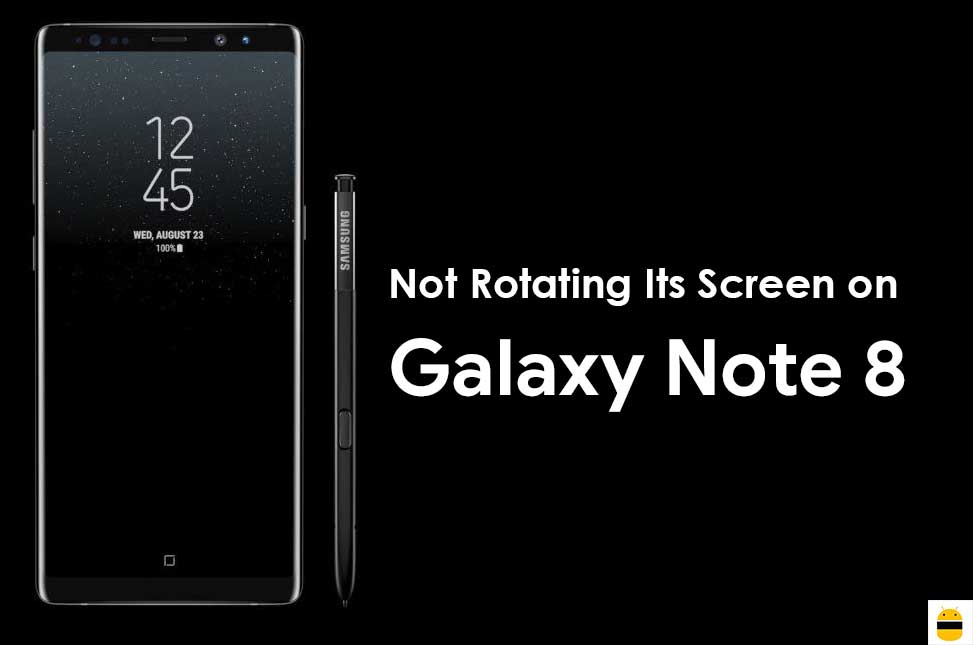 Basically, the common reason for this issue can be the fault in gyroscope or the accelerometer. You can perform self-test for sensor's working. Simply dial "*#0*#" for this. Probably you will get a favorable report as the chances of the failure of them are extremely low. Most of the time, it's a software issue. Therefore updating the apps on your device and installing the latest security patches will probably eliminate this issue for sure.
Steps to Fix a Samsung Galaxy Note 8 Not Rotating Its Screen
Make sure that the screen rotation option is enabled on your device. In case you didn't find it gone after this, hard or a factory reset on Samsung Galaxy Note 8 is another option that you can proceed with. Keep it in mind that this will erase all the data from your device. So proceed only after taking the data backup. The instructions for this are as follows.
First of all, simply press and hold the Volume Up and the Power button.
You will see the Samsung logo on the screen. When it appears, release the buttons.
After this, you can use the Volume Down key to navigate to Wipe Data/Factory Reset and to make a selection use the Bixby button.
Once again use the Volume Down to navigate to Yes-Delete All User Data and make a selection of the Bixby button.
Once you do this, the process of factory reset will begin and you can have your device in working mode once again.
Another method that may seem strange to you but can boost the chances of getting a favorable outcome is gently hitting your device at the back. It is not always necessary that it may work for you but you can at least try it to know if it works. If the problem still remains then you can flash the latest firmware on Galaxy Note 8. In case the problem remains present, you need to visit an authorized repair shop to find the solution to this problem.
I hope this guide will be helpful to Fix a Samsung Galaxy Note 8 Not Rotating Its Screen.