With the new iPhone X launch, the home button is an old-fashioned thing on smartphones. But for the model launched with it, the iPhone 8 plus home button do exist. There are no gestures support provided for the iPhone 8 plus like iPhone X so home button usage is still significant in this. So a broken home button can be an annoying issue. There have been some reports regarding such an issue from recent users. This article will take you through ways to fix issues with home button on iPhone 8 plus.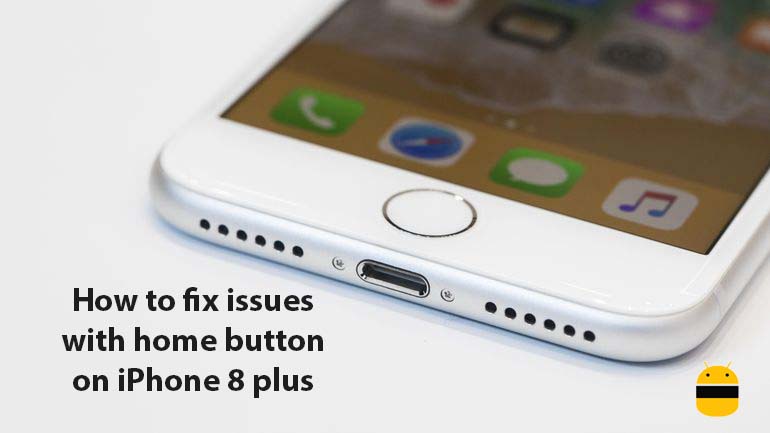 The chances of a hardware failure with the home button are something with low probability on iPhone 8 plus. The home button seen on iPhone 8 plus is not actually a button. Apple has added some special vibration patterns to give the feeling of home button for users. you can also change these patterns as you like. The things you can do when you find a home button issue are given below.
Try assistive touch
Assistive touch is a feature which will reduce the use of a physical home button on iPhones. This really helped up to iPhone 6 as this will save the damage to the physical button of the device. If you are facing a home button issue and can't access it, assistive touch is still there as a solution for you. The steps to enable assistive touch are:
Open settings
Tap open general option
Tap on accessibility
Tap on assistive touch
Tap on the button near to assistive touch to enable it
Try changing vibration patterns
iPhone 8 plus provides various vibration patterns for the home screen. You can try changing this and this will fix issues of not hearing the click of the home button. The steps to do this are:
Open settings tap on general
Tap on home button
Select from '1', '2', '3' option
Tap Done
Reset all settings
If nothing works you can reset the settings of the device as a try. The steps to reset all settings are:
Open settings
Tap on general
Swipe down and tap on reset
Tap on reset all settings
Confirm reset
I hope this guide was useful in understanding how to fix issues with home button on iPhone 8 plus. If you have any queries or feedback, please leave a comment below.