Text messages today are used widely among all groups of people. Considered to be an easier, time-saving way to transfer short information the text mages also called as SMS is famous today. Calls and text messages are considered to be the basic use of phones today. Unable to send a basic text message from your phone can be really annoying to you. When the same issue happens with a costly smartphone like iPhone X the issue will be seen more seriously. Here is a guide on how to fix issues with messaging on iPhone X.
There have been a lot of reports about different issues regarding messaging in the new iPhone X. considering the cost and the standard of the new smartphone a basic service like text messaging having a fault is a really annoying thing. There have been two different type of issues reported related to messaging on iPhone X, which are:
Not receiving messages sent to the user from other iOS devices.
Message sent by the user not received on other operating system run devices.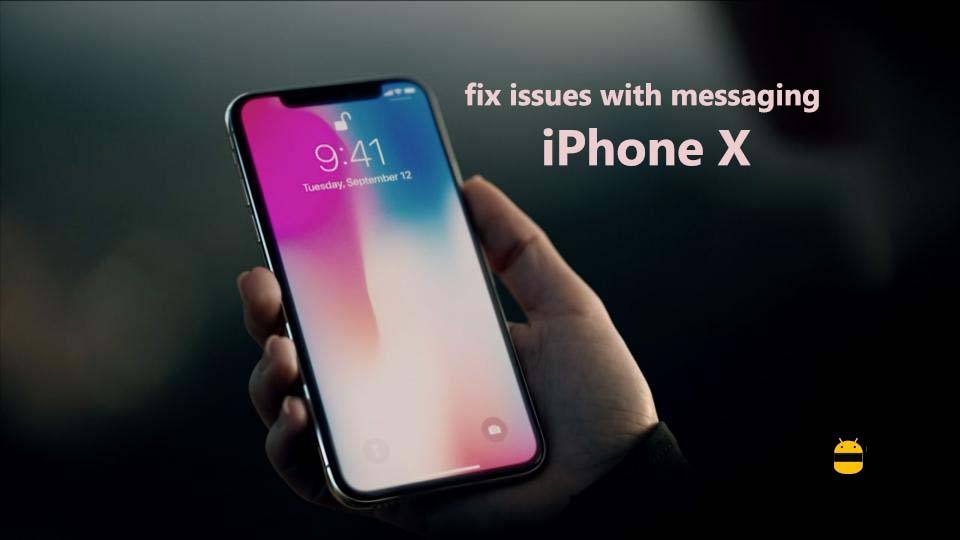 Reasons and ways to fix issues with messaging on iPhone X
Although there are two types of issues relating to messaging reported on the iPhone X, the reason is the same. iMessages a feature of all iPhones is the reason behind both kinds of issue. Apple devices always send text messages as iMessage, this sometimes can cause an issue with messaging. The easy fix to this can be done by changing some settings on your iPhone X.
Steps to activate iMessage on iPhone X
The activating of iMessages are really easy. The reason behind the issue is the iMessages not taking the number of your SIM and instead uses your Apple ID. This can cause the messages sent from your device to not received by other operating system devices. In the same way, iMessages send from another iOS device won't reach your number. The steps to fox issues with messaging on iPhone X caused by iMessages are:
Open settings
Find 'messages' by swiping down and tap on it
Tap on 'send & receive'
Make sure both your number and Apple ID is shown under 'you can be reached by iMessage at' field
If not seen sign in with your Apple ID again to add it
I hope this guide was useful in understanding how to fix issues with messaging on iPhone X. If any queries or feedback, please leave a comment below.