There has been a slogan popular from the day Microsoft launches the first pointing device. the slogan was the world is at your fingertips. The evolution of computers and then smartphone made this real. With smartphones having a touch screen, the slogan is perfectly correct today. A phone without a touch screen is rarely seen today and all manufacturers have a touchscreen on the majority of their models. With the popularity of touchscreen in smartphones issues related to this also got popular among users. Here a guide which will help you fix issues with touchscreen on iPhone X if you are facing any.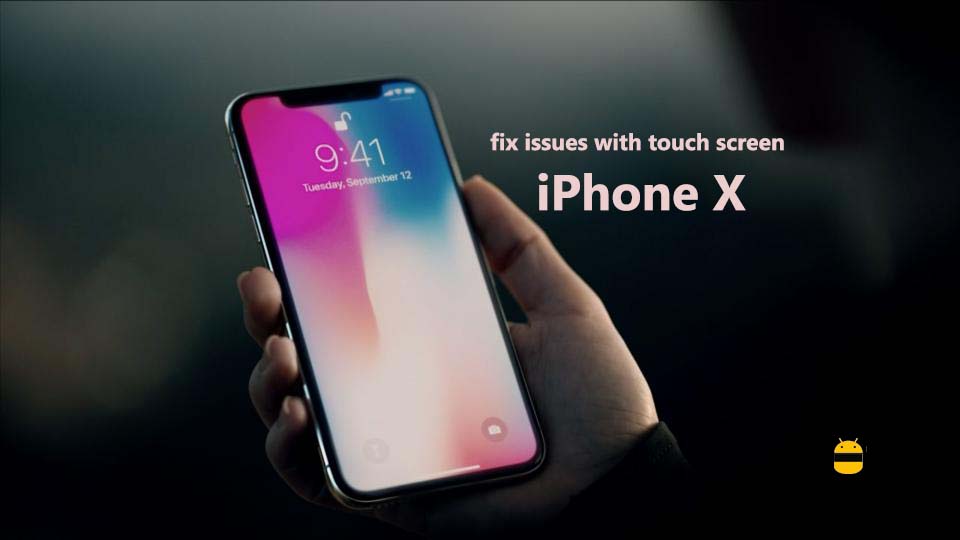 Reasons and ways to fix issues with touchscreen on iPhone X
When considering the standard of production of apple touch screen damage is probably less. But the chances of the touch screen getting damaged during the shipping process cannot be completely avoided. So the first reason we can consider an issue with the touchscreen is a damage to it itself. The only way to fix issue with touchscreen on iPhone X occurring due to touch screen damage is replacing it. You can't do it on your own and need technical assistance.
But before confirming it as a touchscreen issue you should look at the second possible reason. The second reason which might be leading to a touchscreen issue is the problems that could occur in the system firmware. So before confirming a touch screen damage and spending money on it, you should try to fix firmware issue if any. Fixing firmware issue is easy and can be done by you.
Steps to fix firmware issue on iPhone X
The easiest way which will fix all of your firmware issues is resetting your device settings. This will change your device totally into its default form clearing all issues occurred in between usage or during the first initialization. The steps to reset are:
Open settings
Tap on general option
Swipe to the bottom to find reset option and tap on it
Tap on reset all settings
Confirm reset
I hope this guide was useful in understanding how to fix issues with touchscreen on iPhone X. If any queries or feedback, please leave a comment below.