iPhone from the first was different from other smartphones like the one which runs on Android or Windows. They always restricted the addition of external content to the device. This was meant to provide best of security for its users and it worked very well. But this doesn't mean iPhone never support entertainment. They always supported legitimate entertainment through the iTunes app and they were successful in it too. There will be only rare iPhone users who don't use iTunes regularly. This rich app has a lot of great collection for its users. The one thing which was behind the hit of this app is all device syncing facility it offers. When the new iPhone 8 plus came out there were some reports regarding the syncing functionality of iTunes. This article will help you to fix iTunes app syncing issue on iPhone 8 plus.
A syncing issue on iTunes app can be a big problem for many iPhone users. People who use iTunes on a regular basis will for sure have many downloads which they made by paying the cost. When it comes to a user who bought the latest iPhone 8 plus and not able to get the old downloads can be really annoying. But the issue which reported worldwide was nothing serious and can be solved easily. You don't even need a technical advisor to clear it. All you need to do is follow the steps mentioned in this article.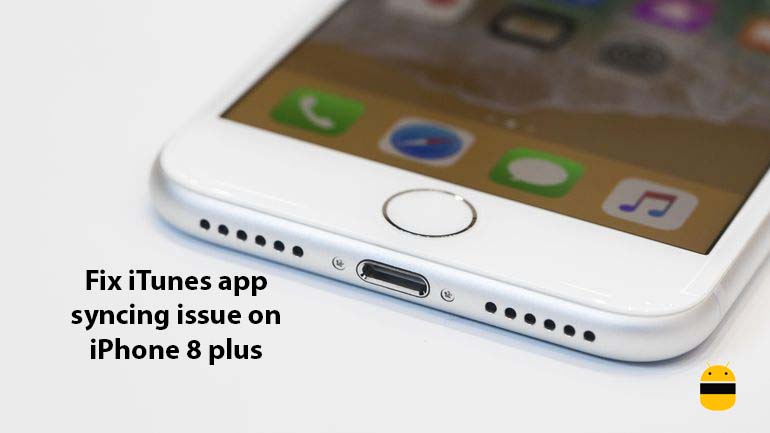 Ways to fix iTunes app syncing issue on iPhone 8 plus
The syncing issue in the iTunes app will need you to do some manual steps to clear it.it might be a network issue or something with the app or the device settings. You can't be very clear which is causing this and the best way to tackle it is to try all steps. We can start from the simple, which is the best practical thing to do.
Make sure it is not a service provider issue
A strong Wi-Fi connection is must to complete the syncing process. So the first thing to check is the availability of a strong connection itself. You can contact your service provider and rectify the same.
Re-enable sync
reenabling sync work as refreshing this option., the steps to do it are:
Disable the sync music option in iTunes
Go to general options inside settings
Select usage
Tap on manage storage
Delete all the music
Enable the sync music option
Now attempt to sync again
Network Reset
it could also be some network issue stopping Wi-Fi from syncing. So a network reset can be tried here. The steps to do it are:
Open settings from home screen
Tap on general
Swipe down to find rest option and tap open it
Tap on reset network settings
Confirm reset
I hope this guide was useful in understanding how to fix iTunes app syncing issue on iPhone 8 plus. If you have any queries or feedback, please leave a comment below.