One of the most common sayings is no new technology comes without bugs. When it comes to smartphones, we have many examples around us. It has been seen that sometimes the latest devices fail to perform their operations reliably. However, it is not always necessary that they have hardware malfunctions. Most of the cases reported so far have been handled easily. One of the common issues is when the back button fails to operate. In this post, I will guide you on how to fix LG V30 back button not working properly.
Back buttons problem means when you touch the screen and the device doesn't respond. In few cases, users have reported all the back buttons have stopped while generally a few buttons such as dialer key and messaging apps have been reported to fail. In addition to this, another key challenge that has been reported is the light doesn't glow when a back button is touched. Although it seems a major problem, actually it is not. The malfunctions in the home button as well as on any key can simply be avoided. One of the most common factors that are responsible for this is when the keys are disabled. This generally happens when the device is on power-saving mode. Follow the below guide to keep up the pace.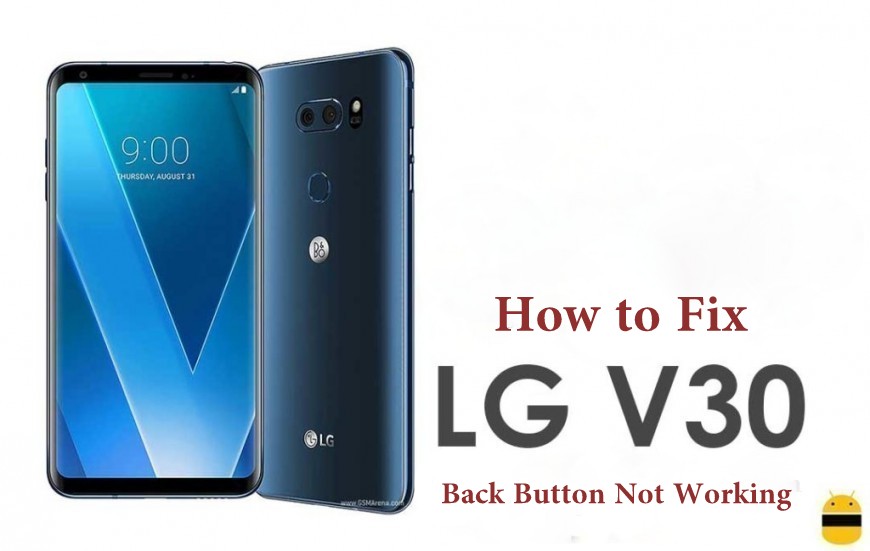 How to Fix LG V30 Back Button Not Working
Simply unlock the device screen first
Tap on the Menu page and open Settings
Tap on the "Quick Settings"
After that, select "Power Saving"
Then, access "Power Saving Mode"
Next is to access "Restrict Performance"
Finally, uncheck the box next to "Turn off touch key light"
This is how you can fix LG V30 back button not working problem. In case you find it still active, there are chances of having battery problem on your device. You may need to visit the nearby repair shop which is authorized. Depending on the issue, you may get the replacement of the phone if it would be a hardware problem.