One of the very famous sayings is Old is gold. Although we have Whatsapp, messenger and several other applications for texting and chatting, the fact cannot be denied that Text messaging or SMS are still very useful. The good thing is they don't need your internet connection. The old school going people still prefer Text messages than any other option. Also, they are useful in emergency situations. In this post, I will show you how to fix LG V30 not receiving text messages in simple tricks.
The fact is a lot of information related to offers and promos are informed to users through text messages. If your device is unable to receive the same, there is nothing to worry as it can be a minor issue which can be fixed. There can be certain factors responsible for this issue. The biggest one is when you have mistakenly selected the default messaging app as any other than the SMS. This makes the LG V30 attempt to send the text message through the app you select which is not always possible and messages either fails and receive to deliver. To know how to fix this issue, simply follow the below instructions.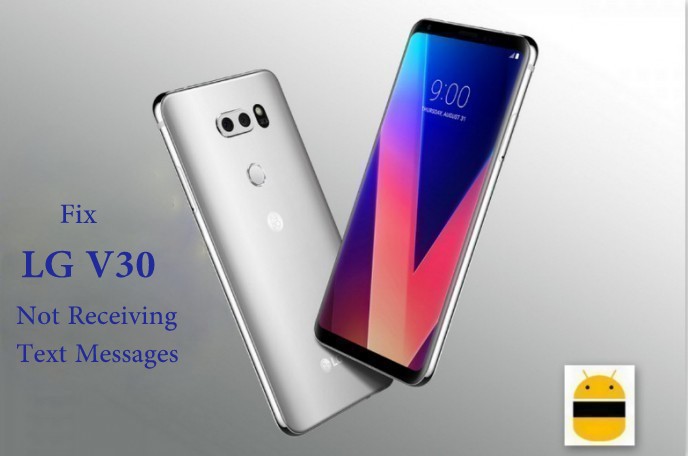 How to Fix LG V30 Not Receiving Text Messages
First of all make sure you have entered the correct center number for messages. The same can be checked by opening the message settings. Confirm from your network provider about the message center number.
Make sure you haven't disabled the reception of text messages from a particular user.
It must be noted that sometime the huge volume of traffic on a network makes it very bust. The messages in such cases get delayed and are delivered after few minutes or hours depending on the traffic. In case the problem still exists, you can simply proceed with Hard Rest as that is the only option which works. However, before you proceed with it, there are two factors about which you should pay attention to. First is, it deleted all the data on your LG V30. Therefore taking the backup is recommended. Next is this problem occurs mainly due to network issues only. Go for hard rest only when you are sure that there is no problem from the network end. To perform a hard reset, follow the below instructions
Open device Settings and tap on General.
Tap Backup & reset.
Select or clear the following check boxes:

Back up my data
Automatic restore

Next is to Tap Factory data reset.
Tap Reset phone > Next.
Tap Delete all and click OK
So this is how you can fix LG V30 Not Receiving Text Messages problem. In case it still remains present. You need to visit an authorized repair center to get the things back on track.