Getting stuck on the lock screen is a big pain in the ass for all smartphone users. Having a powerful and costly smartphone in hand and not able to access it is really annoying. When it is the smartphone with a tagline as the best smartphone in the world, the iPhone X things are going to get worse. When it happens in an emergency situation the usability of the smartphone will be seriously questioned too. This article will help you fix the lock screen freezing issue on iPhone X.
The all-new iPhone X is launched by putting a lot of expectation into a smartphone lovers mind. The latest design never was seen, the most powerful face ID seen in a smartphone and a better processor the device was all set to tackle any competition which comes on its way. After the launch few issue were reported in this powerful smartphone. The one issue reported was the user getting frozen on the lock screen and unable to access it. Without a home screen, this issue is going to get really annoying for a user. He can't be very sure if it is the Face Id causing the issue or something else. Anyways here is something to try to avoid it and get rid of it when happened.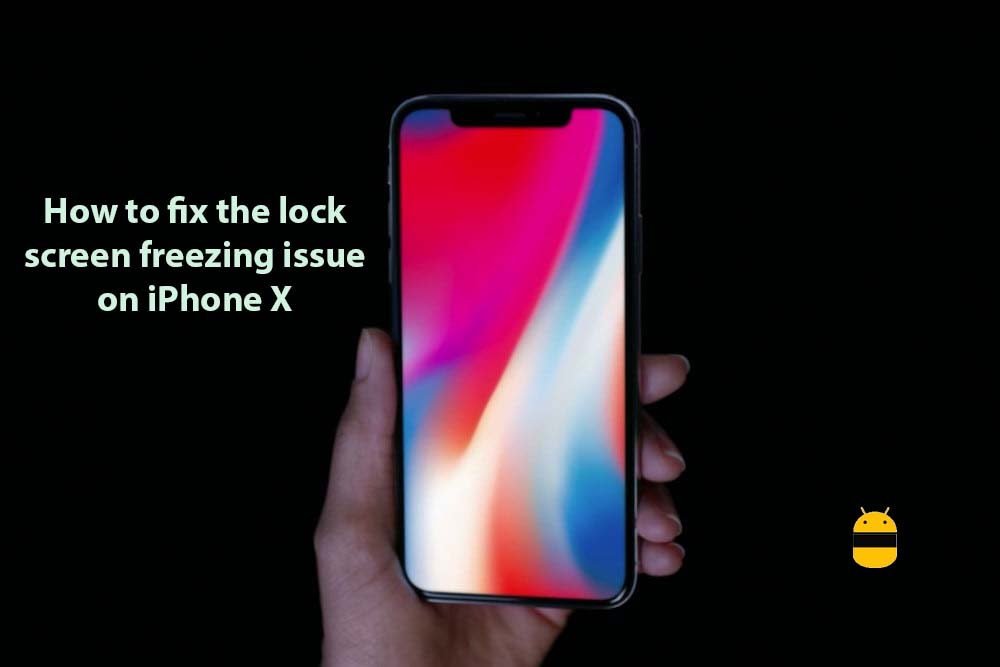 Ways to fix the lock screen freezing issue on iPhone X
There is one thing you can set up on your iPhone X to help yourself when this issue occurs. If you are already stuck on an issue, there is another solution too. This article will discuss both with you.
Enable Siri on lock screen
The virtual assistant Siri has always been a big helping hand for many users. Siri can be easily made to get rid of the freezing lock screen issue. When the lock screen freezes you can try opening Siri and give a command to open a random app. This will help you get out of this issue. For this, you have to enable Siri even when the device is locked
Reboot the iPhone X
The simplest way to fix is rebooting the device itself. You simply have to press and hold the sleep/wake button and slide the slider to power off the device. Holding down the sleep/wake button again willpower on the device.
I hope this guide was useful in understanding how to fix the lock screen freezing issue on iPhone X. If you have any queries or feedback, please leave a comment below.