Today's guide is for OnePlus users or owners. OnePlus has been one of the best flagship smartphone selling brands as their smartphones have some amazing specifications in such average price range. The smartphone built by OnePlus can beat the top flagships available, OnePlus provides it's users the best they can get in that price range. Still being one of the best smartphone brands, OnePlus has made some mistakes in its device. Many of you would be known to the OnePlus alert slider bar, for those who don't know about this it's a slider bar which can switch sound profiles from silent to ring or vibrate, it's located in the right side of the OnePlus smartphone.
The Alert slider bar sometimes proves to be a better feature but sometimes it's not. Like if you are in a hurry or in a business meeting or in any situation in which you need your phone not to ring then this slider can help making your work faster as you won't have to unlock your phone and switch the mode to silent by pulling down the status bar and all, you can just simply slide the bar up to switch to the silent profile. But there's a drawback of this feature like if you are at home and kept your phone away from your sight then anyone like a kid or someone else can make that slider to switch sound profiles and you may miss an important call from someone, also if you are switched to the vibrate or silent profile by using the alert slider then you will not be able to use volume buttons to raise or decrease the ring volume, the ring volume will be locked at 0.
Also Read: OnePlus 6 Firmware Flash File
Fix OnePlus 6 Ring Volume Disabled or Locked at Zero Issue
You might be tired of increasing the ring volume from the volume slider or volume up and down buttons in OnePlus 6 and they won't work but have you checked the alert slider position, yes the alert slider which is used to switch sound profiles in the OnePlus smartphones locks the ring volume if the position of the slider is set to vibrate or silent. If you don't know where to slide that slider to switch the sound profile to normal then you can consider the picture below with the instructions about the alert slider in OnePlus 6.
also whenever you switch the sound profiles you will see a toast box depicted in the picture below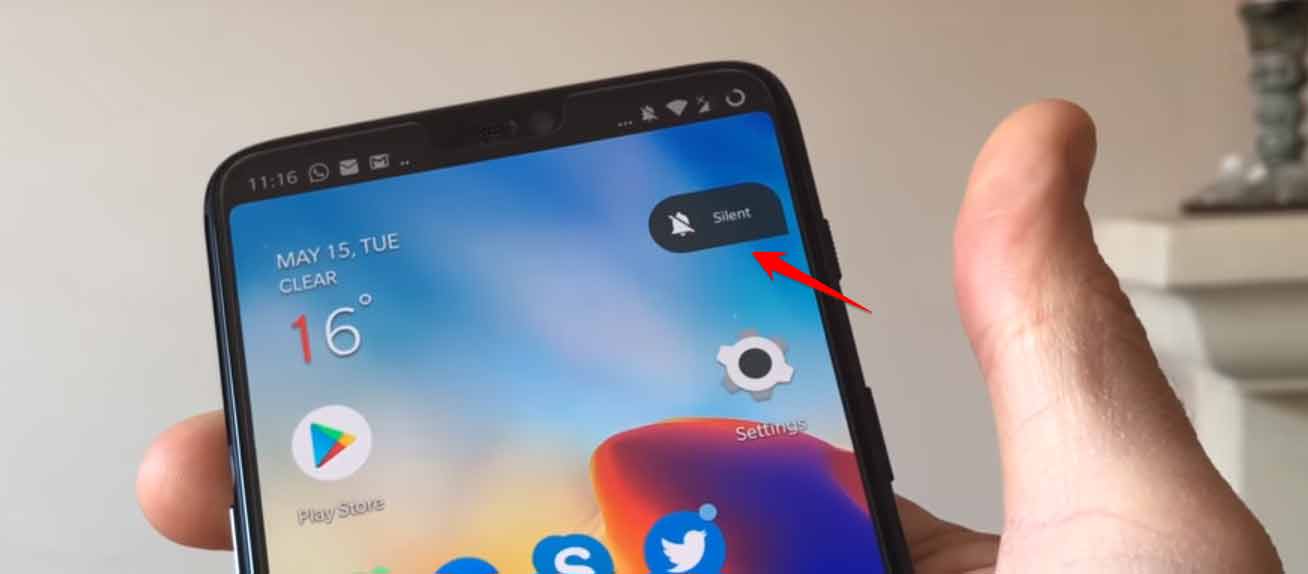 Customize Alert Slider bar in OnePlus 6
You can also customize alert slider in OnePlus 6. You can set all the three profiles according to you in the settings. For customizing the OnePlus 6 alert slider go to Setting>>Alet Slider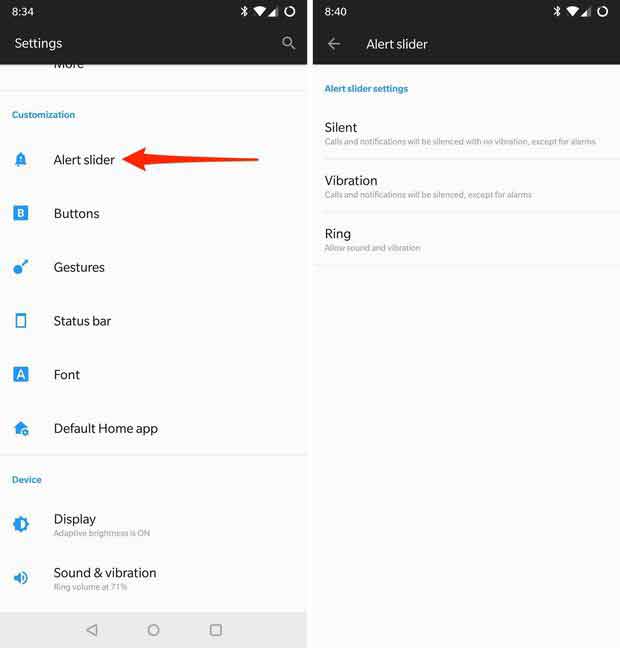 That's all about Fixing OnePlus 6 Ring Volume Disabled or Locked at Zero Issue and Customize Alert Slider if you have any more queries related then feel free to ask in the comment section below.