News of smartphones blowing up like TNT has become common to people these days. The reality that it was not some fake producers who manufactured these devices which blew up out of a sudden. Many controversies have happened after such an event which even band one of the iconic smartphone released was banned to be carried on an airplane. This had led the manufacturer take back all of the sold pieces of this device on a fine day. With causalities reported among users due to over-heating and blowing up of devices, the issue is something all are looking seriously into. All of the devices which reported the heating problem are high-end devices with a powerful processor inside. So we can't simply think of the new powerful iPhone X from Apple will never have this problem. Here is a guide on how to fix overheating problem on iPhone X if you are looking for one.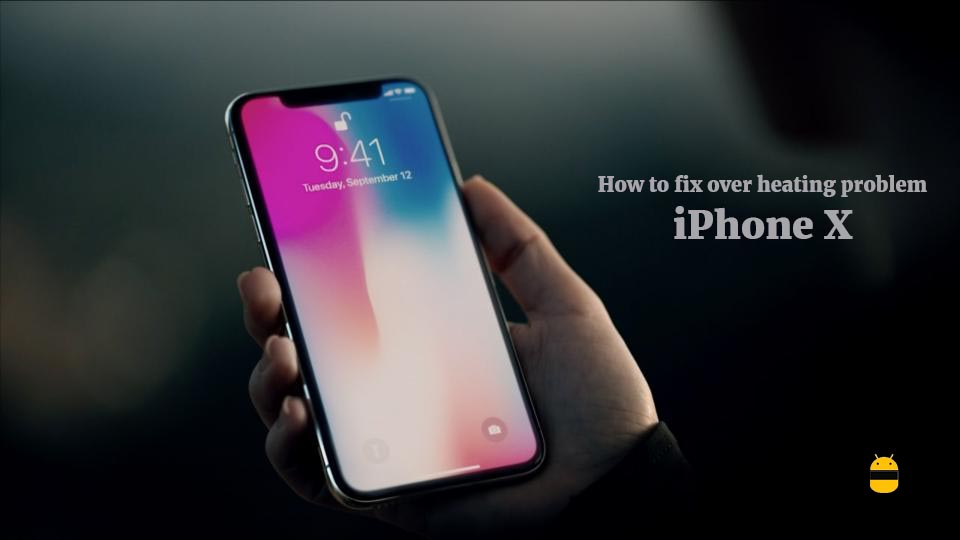 Reason and way to fix overheating problem on iPhone X
The iPhone X is coming to the smartphone lovers offering a lot more than what they got so far. Apart from the design and camera fast processing offered by the A11 bionic chip is an important thing to be noted on iPhone X. But when the quality offered is considered the heating issue is not something that will be seen common in the device. But the chances of this issue occurring is not zero percent. The main reason the over-heating issue could occur in iPhone can be a third-party app. Third-party apps can be the main reason when it comes to over-heating. Third-party apps that are faulty can eat up the processor of the device make it work too much which could result in over-heating. So the first step to take to fix overheating problem on iPhone X is making sure that it is a third-party app which is causing the issue.
How to confirm a third-party app is causing over-heating problem
If you want to know if it a third-party app which is causing the over-heating problem you will need to try running the device with only default apps. Deleting all third-party app at once is not a practical way to do it. So the practical solution for this is to run your iPhone X in safe mode. In safe mode no third-party apps will be running on the device and only default apps will run. So if the problem doesn't persist on safe mode then you can confirm it's a third-party app which is causing the issue. Then you can try finding out the third-party app which is taking up more space or processor and uninstall it. This is the best practical way to fix overheating problem on iPhone X caused by a third-party app. Steps to run on iPhone X in safe mode:
Press and hold power button and home button
When Apple logo occurs leave home button and press hold volume up button
Keep holding until springboard loads
You are on safe mode of iPhone X now
If not a third-party app this could be a firmware or hardware issue. If it is a hardware issue it is recommended to contact with the apple care. If it is a firmware issue you can try resetting the device.
Solution to firmware issues
Resetting the device can solve minor firmware issue which might have led to over-heating of iPhone x. the steps to reset your iPhone X are
Open settings
Tap on 'general' option
Tap on 'reset' option
Confirm reset
I hope this guide was useful in understanding how to fix overheating problem on iPhone X. If any queries or feedback, please leave a comment below.