In this tutorial, we will help you out in fixing the Pokemon GO Avatar Incorrect (39) Error. When this game was launched, it changed the entire AR gaming segment. Although there aren't many Augmented Reality games for Android or iOS, the ones we had weren't that good either. Up until the one from Niantic made its way. Using your mobile device GPS, it allows you to find, capture, and train these virtual creatures aka Pokemon. Once they are all up and ready, you can head over to the battleground and get ready for a Poke-fight.
With over 500 different types of Pokemons to choose from, users are generally spoilt for choice, in a good way. However, what isn't good about it is when the user begins to face an error or two. Quite recently, there have been few concerns raised by the users regarding the Pokemon GO Avatar Incorrect (39) Error. So what is this error and why does it happen? Let's check it out. Furthermore, we will also be listing out the fix to rectify this error. So without further ado, let us begin with the tutorial.
How to Fix Pokemon Go Avatar Incorrect (39) Error
This error isn't something that only a few users are facing. We are seeing users complaining about this error from all corners of the world, and the comments section is also filled with users in sync with this error. This is something that has infuriated quite a few players as of late:
So what's the root cause of this error? To begin with, this error shows up when the user is about to change the player's gender. If you try to revert to your original gender, you won't be able to do so, and will instead be greeted with the Pokemon GO Avatar Incorrect (39) Error.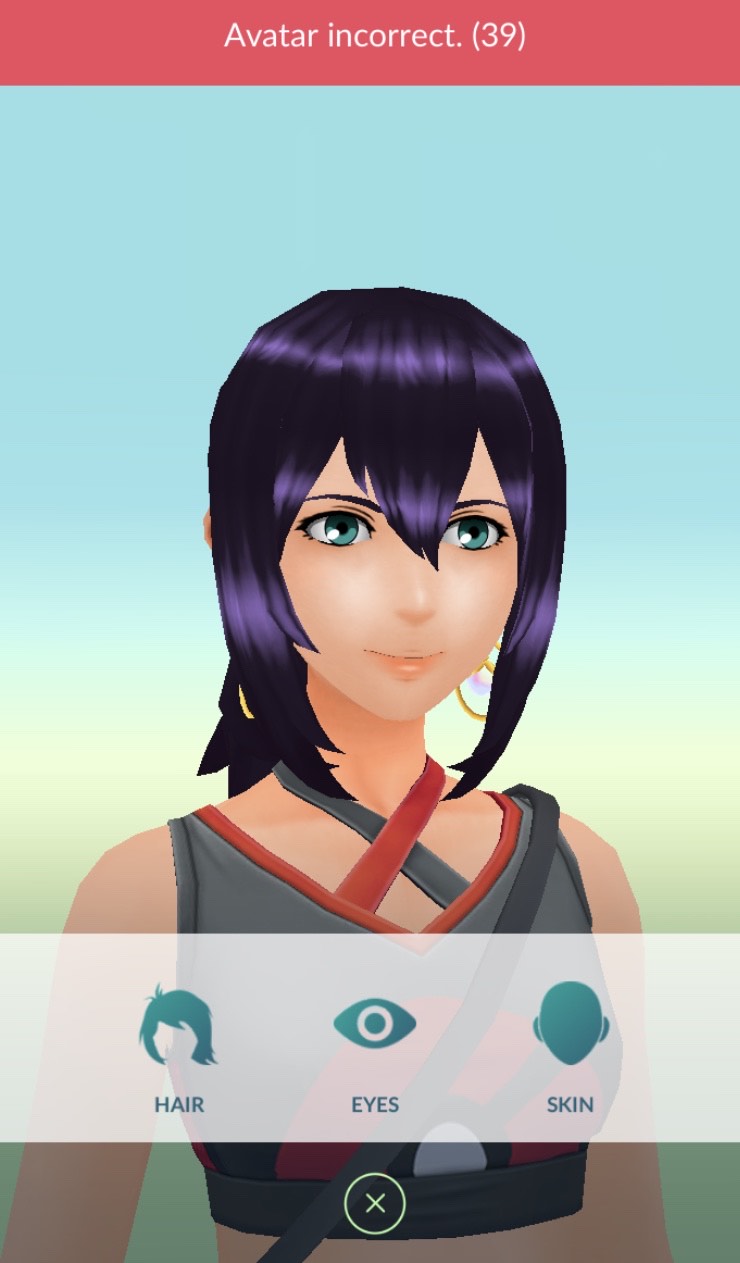 But this won't affect all the users changing their character's genders. It will only be affecting the user whose character has purple hairs. Strange as it may sound, but this is the root cause of this issue. Now comes the question of how to rectify this error. Well for that, just follow the below steps and you could fix it in no time.
Steps to Follow
First of all, start up the Pokemon Go game on your device.
Then from the map screen, tap on the image of your avatar in the bottom left corner.
Next, tap on the "Style" option, followed by the head icon in the top right corner.

In this instance, disable the Wi-Fi as well as the data pack on your device.
Now double-tap on the icon situated in the top right corner to change the gender.
More importantly, change your hair color from purple to black.
Once done, tap on the "Choose" option and turn on the device's Wi-Fi and data. Launch the game and error should no longer be there,
With this, we conclude the guide on how to fix the Pokemon GO Avatar Incorrect (39) Error. As you might have seen, changing the hair color from purple to black followed by the change in gender in an offline mode did the trick. Although this is no official method, yet until the developers decide to release the patch and fix the issue, you will have to use this tip. Similarly, until that issue is fixed, we would recommend you to not go with the purple hair color again. On that note, there are some other tips that you should have a look at, including iPhone Tips and Tricks, PC tips and tricks, and Android Tips and Trick.