From the time smartphones with touch screen came up users started to get some difficulty with this. The most common difficulty faced by a lot of users in the early days of touchscreen smartphone is when they make a cal. the chances of you hanging up the call without knowing was common. The solution found for this annoying issue is proximity sensors. Earlier smartphones used to have a facility to lock the screen when on call. But when the coming up of proximity sensor this is gone. The only thing today which could prevent you from accidentally hanging up is the proximity sensor. If you are having troubles with this here is ways to fix proximity sensor on iPhone 7.
A problem with proximity sensor can be really annoying. You might be having an important conversation on your iPhone 7 and if the proximity sensor is not working there are chances of you hanging up without intentions.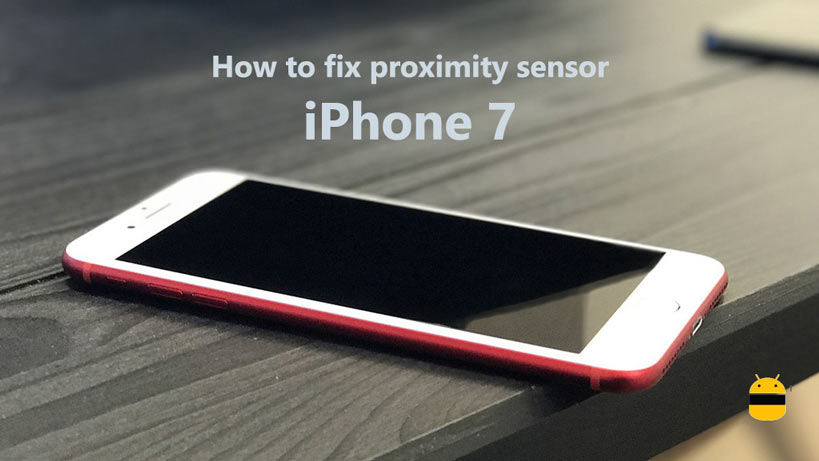 Reasons and ways to fix proximity sensor on iPhone 7
There can be different reasons for the proximity sensor to misbehave. Your sensor at times could be physically broken or it might be just some dust causing the problem. The proximity sensor of your iPhone might get physically broken at times if you dropped your phones or if it gets hit hard. If it is a physical damage you can easily fix proximity sensor of iPhone 7 yourself and you will have to take it to an apple care. If there is no physical damage you can try some simple steps to fix it.
Clean your iPhone
It might sound like the easiest thing to do but at times it can help. The dust on your iPhone surface might be preventing the proper working of the proximity sensor. Wiping the screen with a good clean cloth can help you in this case. You will have to remove any kind of screen protection and then clean it off.
Reboot your phone
If the issue started coming out of a sudden recently, rebooting the phone might be an easy solution. This will refresh the sensor and help in fixing some minor issue associated with it. The steps to reboot your iPhone 7 are:
Press and hold power button
Slide the screen to power off
Wait for 30seconds till the device power goes off
Press and the power button to power it on back
Factory reset your iPhone
Factory resetting your iPhone can be a solution for almost anything happened to the system on your device. This will change everything on your iPhone 7 to its default form. But it is only recommended to do as the last step as it will wipe off all the data. It is advised to backup all important data before you begin to reset. The steps to factory reset your iPhone are:
Launch iTunes on your PC
Press and hold home button and power button until iPhone 7 switches off
Now leave only the power button and keep holding home button
Now plug in the device to PC
Now the PC will detect your device in recovery mode
Select 'reset' option and confirm
I hope this guide was useful in understanding how to fix proximity sensor on iPhone 7. If any queries or feedback, please leave a comment below.