iPhone X came into the market giving a lot of expectation to smartphone lovers. Apple has nothing in target but to catch the top part of the smartphone market with iPhone X. with the powerful new chip, best of the camera and a new design never seen before iPhone X already climbed to the top of the smartphone market. The reports which came out after launch are mixed. One such report which questioned apple is the random tuning off issue. Here is a guide to fix randomly turning off issue on iPhone X.
A powerful costly smartphone if turns off randomly for no particular reason it is something really annoying. This happened to some users who reported it recently. Although not so common in all users, the issue is still happening for some users. The chances of a serious issue behind it are rare. The reason can be simple as some simple firmware issue. The solution to fix randomly tuning off issue on iPhone X is also easy and simple. You don't have to freak out or run an apple care if your iPhone X randomly turns off. You can fix this by yourself.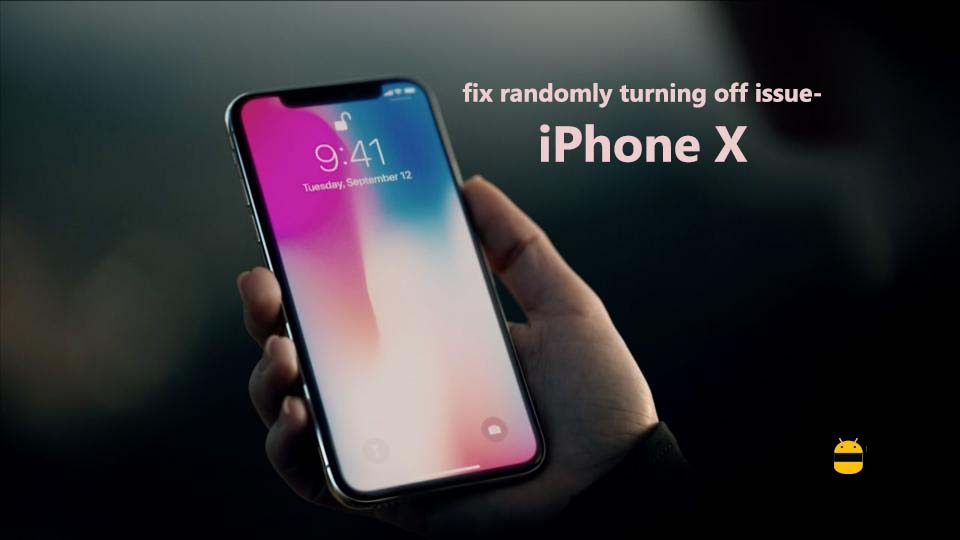 Ways to fix randomly turning off issue on iPhone X
It could be some problem with the system firmware which is causing this issue from coming up. The fix for this is simple and easy. You will have to move by trying steps from the low to high difficulty
Reboot your device
Rebooting the device is the easiest method you can try to fix randomly turning off issue on iPhone X. although sounding like a simple thing to do; this can make a great difference. Rebooting will do a refresh to the system solving some of the minor issues with the device. Here are the steps to reboot your device are:
Press and hold the power button until the slide option to power off appears
Slide the button to power off
Wait for 30 seconds until the device power offs
Power the device back on
Reset and erase all settings
If a simple reboot doesn't solve your issue the next best thing is to reset it. It might be the system cache which is causing the issue so erase and reset all settings from the settings menu of your device. It is easy and can be done on your own. The steps to do it are:
Open settings
Tap on 'general' option
Swipe down to find 'reset' option and tap on it
Tap on 'erase all data and settings' and confirm it
It is recommended to backup all important data before resetting the device. Resetting will wipe all your data if you don't backup the data it will be forever lost. If even resetting doesn't work it is advisable to contact with an apple care or your retailer.
I hope this guide was useful in understanding how to fix randomly turning off issue on iPhone X. If any queries or feedback, please leave a comment below.