Sims 4 is a great life simulation game developed by Electronic Arts. Although, that statement only applies when the game runs as it should. With each new update, some bugs are fixed in the game. However, other bugs and issues seem to creep in along with the updates. Users have to deal with multiple bugs and issues, some of which cannot be fixed while others do have some workarounds.
At present, several users are facing the Sims 4 Script Call Failed error. This error is usually appearing when players are trying to place furniture items in the game. But, it might appear in certain other situations as well. It appears that the error is being caused due to corrupt files, specifically mods that players might have installed. Fortunately, there are a few different methods that you can follow that might help in fixing the Sims 4 Script Call Failed error.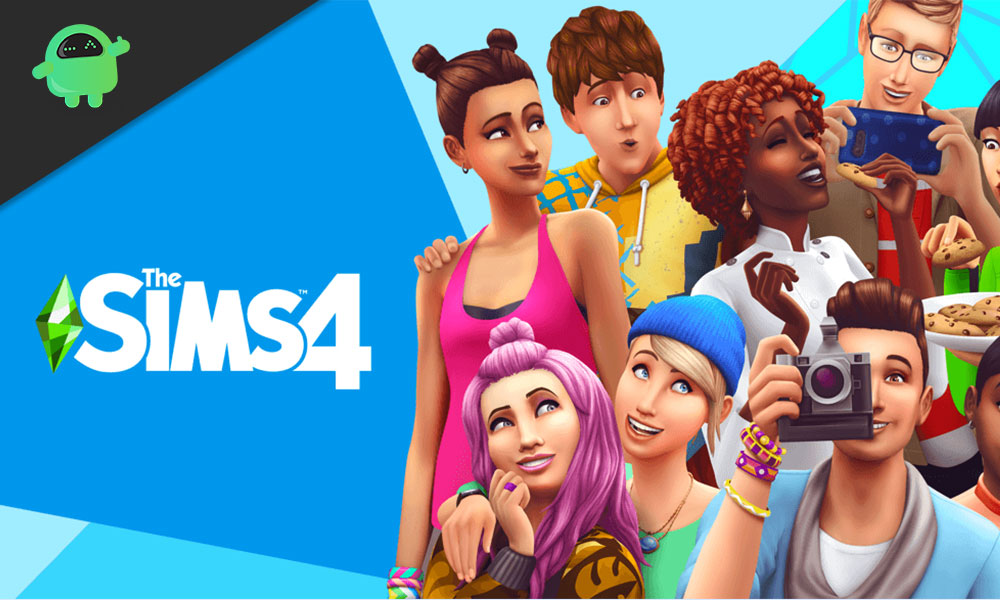 Fix Sims 4 Script Call Failed Error
Before proceeding with the steps below, we suggest creating a backup of your save files. You can store the saved files in a safe place. These files will come in handy in case something goes terribly wrong and you end up deleting the saved files. Although, if you follow the steps below, you should not have to worry about deleting the saved files accidentally.
Method 1: Update Mods
If you've been playing Sims 4 for more than a few months, you probably have several mods downloaded. Chances are that one or more of these mods might not be supported with the latest update. This is one of the main reasons why players see the Sims 4 Script Call Failed error.
You need to check for updates to your mods from where you downloaded them. This can be a pain in case you have more than a dozen mods installed. Although, it's worth the effort if you want to play the game as usual without seeing the error. You can even consider using programs such as Sims 4 Studio and perform batch fixes for your CC. However, this must be done at your own risk since you might run into complications when using the program.
If you see a mod with an update available make sure to update it right away. Furthermore, you can wait for the developer of the mod to release an update to make it compatible with the latest version of the game.
Method 2: Delete Mods
This method ties in with method 1. In case some mods do not have any update, you may have to delete the mods entirely. Keep in mind that disabling the mod will do no good. Instead, you will need to remove the mod entirely. Chances are that you have many mods installed. Hence, rather than deleting the Mods folder from C:\Users\Username\Documents\Electronic Arts\The Sims 4, we suggest moving it to another location.
This will help you move back mods one by one to see which one might be triggering the Sims 4 Script Call Failed error. Once you remove the folder, you have to perform another step. Head back to the installation directory which by default is C:\Users\Username\Documents\Electronic Arts\The Sims 4. From here you have to delete a file labeled as 'localthumbnail.package'.
You can now launch the game and check to see if the issue persists. If you still see the error, you might have to move on to the next method.
Method 3: Repair the game
After trying out method 1 and 2 without any success, you can try repairing the game client. To do this, you need to launch the Origin client. Then navigate to My Game Library and right-click on the Sims 4 thumbnail. From the pop-up list, click on Repair. Wait until the process is completed and launch the game again. If you followed the first two methods as well, you should no longer see the error.
If the issue is fixed, you can start bringing back your mods one by one. Make sure to keep track of which mods you are installing again. And if and when the issue pops up again after you install a certain mod again, you'll know exactly which mod to delete. Thus, you won't have to delete all the mods and you'll be able to play the game as usual.
Wrap up
These methods can be used each time the Sims 4 Script Call Failed error appears. After updating the game, the error does pop up and it seems there is no permanent fix for the issue yet. Thankfully, performing these steps does not take too long. In case you run into issues while following the methods/steps from above, feel free to drop a comment. That being said, we hope the tips in the guide helped you solve the issue.