iPhone 7 is one of the coolest smartphone available on the market. Even after a year after the launch the device still stands in the top line of best smartphones. For any iPhone, the best of performance can only be got by the regular update. It is important for iPhone to be updated regularly to ensure proper working of the device. Being unable to update is a nightmare for any iPhone user. One such issue which is really annoying on iPhone 7 is the update being stuck in the middle. This article will walk you through the steps to fix stuck on verifying iOS update on iPhone 7 if you encounter one.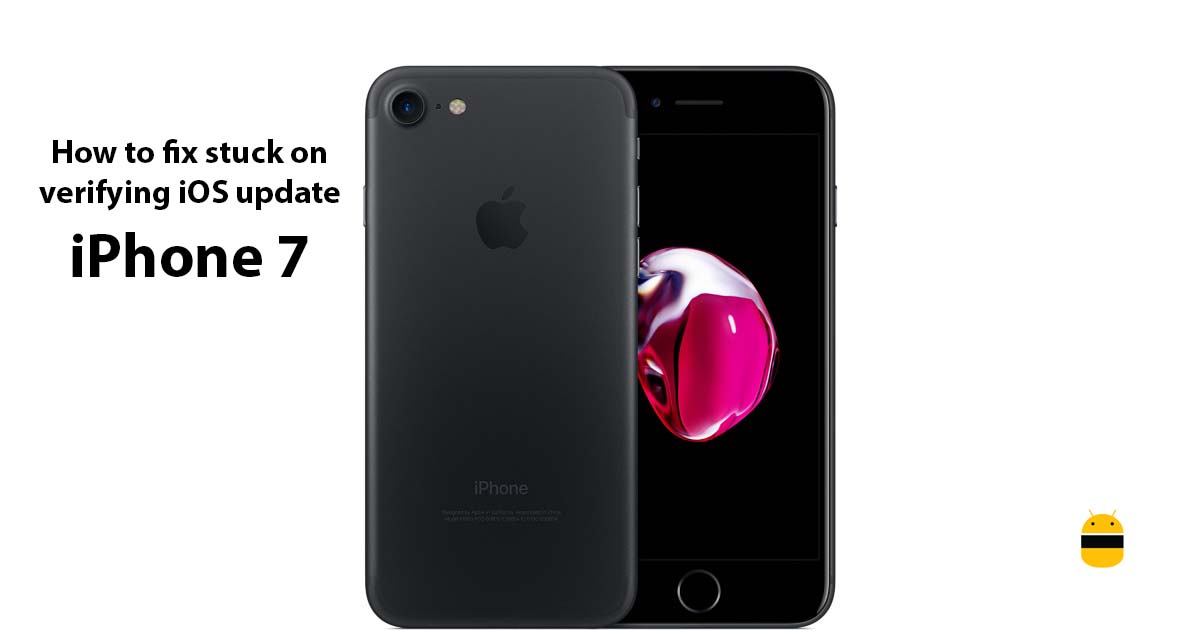 Ways to fix stuck on verifying iOS update on iPhone 7
Freaking out on such an issue is a common thing that can happen. Staring for hours on the Apple logo and unable to do anything will surely make you stuck. But before confirming the need for a technical assistance you can try some simple fixes. This article will tell you about things you can do in case of such an encounter.
Hard reset your iPhone 7
A rest process inside the iPhone settings is really easy. But in a case where you are stuck with no control over the device screen, you might have to choose a different way to reset. The steps to reset the device in such a case are:
Press and hold the home button and power button at the same time
Release the buttons when you see the apple logo
When you do this the device will reboot and in most cases, the update must have been finished. Check for the iOS version of your device to make sure it is updated.
Restore with iTunes
You will need the help of a computer with iTunes installed to do this. The steps you should follow are:
Launch iTunes on your computer
Connect your iPhone 7 to the computer
Select your device from the iTunes
Select restore from backup
Select the most recent backup
Get technical support
Take this as the last step on your list. If nothing else works stop experimenting things and go to a certified apple care and get it repair.
I hope this guide was useful in understanding how to fix stuck on verifying iOS update on iPhone 7. If you have any queries or feedback, please leave a comment below.