The Ulefone Metal Smartphone is one of the very powerful devices launched this year. It comes with so many features and the good thing is it has a very large number of highly satisfied users in the present time. It is good enough to be considered as there are certain things that contribute in making it perform well under every situation. In fact, it is a must have smartphone in the present time. However, like other Android devices, it has also been reported by some users having some minor glitches. In this post, I will guide you how to fix Ulefone Metal battery drain and charging issues simply.
Before proceeding further, it must be noted that it's not always necessary that the problem occurs due to the problem in the device battery. In most of the cases, it's only because of OS glitches. The same can be fixed easily and in fact, without doing much. Although it comes with some amazing features such as 3GB RAM, 1.3GHz Octa-core processor and Android 6.0, having minor OS issues is not at all a big deal. So here is what you need to do.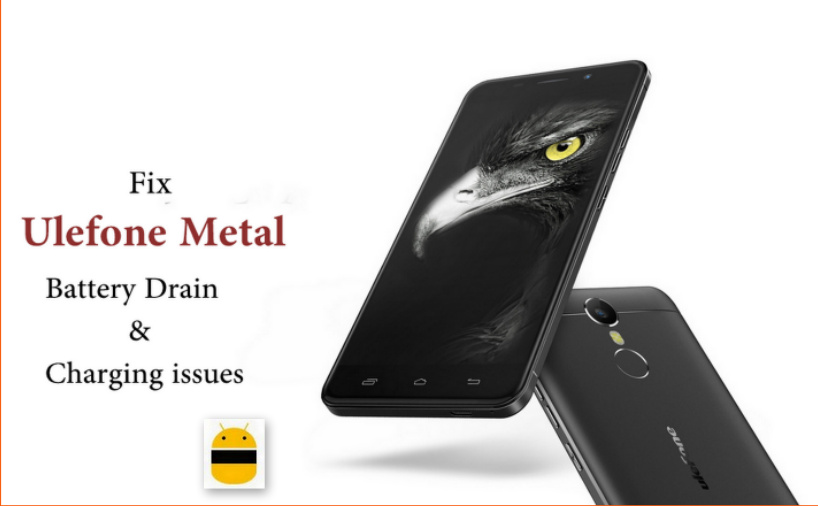 How to fix Ulefone Metal Battery Drain and Charging issues
Ulefone Metal Smartphone consumes battery quickly once it's less than 15%
Well, if this is a problem with you, the very first thing that you should do is to enable the power-saving mode immediately when the device battery comes to 15%. Make sure the Bluetooth, GPS, as well as hotspots, are turned OFF once the battery hits this level. In case the problem is still there, factory reset is another option available. It must be noted that all the device data would be gone after this. Therefore, it is necessary to take backup of everything before you begin with it. There are chances of battery faults in case the problem is still there. You need to visit the nearby authorized service center in that case. The steps to perform the Factory Reset are as follow.
Hold Power Key and Volume down button together. This will take you to the recovery mode
Using the Volume down keys, tap on the Restore option.
Select Wipe Data or Factory Reset
Permit the device to perform the same
Ulefone Metal Smartphone powers OFF when battery reaches 30%
In case you are facing this problem with your device, you simply need to take your device in the safe mode and see if the problem is gone. There are certain chances that it will now work fine. Well, it that's the case, probably it because of no other reason than a faulty app. Make sure to remove all the third-party apps from your device. In case the problem is still there, it can be due to a fault in the battery.
Ulefone Metal smartphone battery doesn't increase upon charging
This is one of the very common issues in any smartphone. In few cases, it has been seen that this occurs when you install too many applications on the device. Actually, it put an extra load on the RAM and device starts performing too slowly. Therefore, remove all the apps that you are no longer using. Next thing is to charge the device under power OFF state. You just need to do it once and there are certain chances that the problem will be gone. Try charging your device with another charger and on another plug. This will ensure whether the problem is in the charger or the power plug. Clean the USB port gently if the Ulefone Metal Smartphone battery still doesn't increase on charging.
Ulefone Metal Smartphone doesn't charge at all
The very first thing you need to make sure is you are using the original charger and the USB cable for charging your device. If its original and the problem still exist, press the power button three times and then hold it. Your device will reboot and then doesn't turn ON, the battery has been completely drained. Charge it at least for 10 minutes. In case this trick doesn't work, you need to visit the authorized repair center around you. So this is all about how to fix Ulefone metal battery drain and charging issues.
As already mentioned the problem in most of the cases is due to OS glitches, there is another method that can work for you and i.e. updating your device. Check if there is any pending update to install. This will probably fix Ulefone metal battery drain and charging issues.