After adding the Warzone online battle royale mode in the Call of Duty: Modern Warfare, it seems that unlimited errors and bugs are appearing to plenty of players. If you think that only dev errors are occurring to the Warzone players then it's worth mentioning that some other error codes are also started irritating to several players and Call of Duty: Warzone Error Code 664640 is one of them. So, if you're also encountering the same, check out this troubleshooting guide to quickly fix this issue.
Basically, you can also consider in another way that Call of Duty: Modern Warfare players are having the error code 664640 that occurs connectivity issues with the server and preventing players to enter into the game. To be very precise, the affected players are reporting that the error code appears whenever they get stuck fetching the online profile. Luckily, we have a couple of possible workarounds mentioned below that should work for you.
How to Fix Warzone Error Code 664640
It seems that the Call of Duty: Modern Warfare or Warzone error code 664640 is a connectivity issue between the game servers and gaming hardware. In most cases, the game servers are one of the reasons. However, there are a couple of solutions that can help you out. So, you should follow the steps one by one to check which one works for you.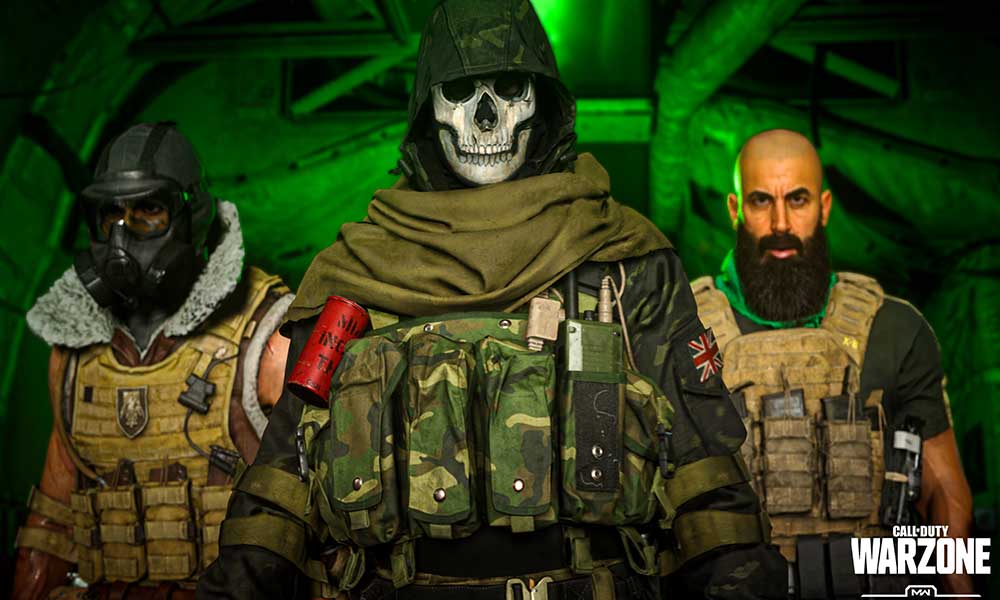 1. Power Cycle Your Device
Simply power cycling your gaming device can fix most of the system-related glitches or cache issues completely.
Shut down your console or PC.
Once fully turned off, simply disconnect the power cable from the device and from the power source.
Next, you'll need to wait for at least 30 seconds > Plug back the cable in.
Finally, restart your device and try checking the error code 664640 again.
2. Power Cycle Wi-Fi Router
If the power cycling to your PC or console doesn't come in handy, try performing a power cycle to your Wi-Fi router as well.
Turn off your Wi-Fi router completely.
Then remove the power cable from the power source.
Now, wait for around 30 seconds and plug back the cable in.
Finally, turn on the Wi-Fi router and check for the issue.
3. Check Server Status
As mentioned above, most of the time game servers can be down or having some maintenance schedule for specific reasons. It can obviously affect your gameplay experience during the online matchmaking or getting into the multiplayer mode. So, make sure to check out the Activision server status at first to get any conclusion. You can also check the third-party DownDetector website to check the server status.
Must Read: How to Fix COD Modern Warfare Warzone Dev Error 6661
If in case, the server status is showing downtime or outage, you'll need to just wait for a couple of hours and try checking the status again. But if the server is active and running well, there may be an internet connectivity issue at your end. Meanwhile, changing the DNS server address on the gaming device can easily fix most of the online connectivity issues.
4. Check Your Internet Connection
It can also possible that your internet connection is either weak or the speed isn't enough for the online games. Make sure to check the connectivity measures at first like the signal strength, speed, stability, etc. If you're using a Wi-Fi router, try disconnecting the Wi-Fi from your console or PC and re-connect it again.
5. Repair Game Files (PC)
Missing or corrupted game files can also cause multiple issues with the gaming experience. Luckily, the Battle.net client has automatic scanning and repairing installed game files.
Open the Blizzard Launcher (Battle.net client) on your PC.
Click on the Call of Duty: MW game from the left panel.
Next, select OPTIONS (Gear icon) > Click on Scan and Repair.
Click on Begin Scan and wait for the process to complete.
Once done, close the Battle.net launcher and restart your PC.
6. Update Your Game
An outdated game version can also cause multiple issues with the gameplay. We'll always recommend our readers to keep their games up-to-date.
PC players can open the Battle.net (Blizzard) launcher.
Click on the 'Blizzard logo' from the top left corner of the screen.
Go to 'Settings' > 'Game Install/Update'.
Scroll all way down > Make sure that the 'Apply latest updates and download future patch data for recently played games.' option is checked.
Finally, click on 'Done' to save changes and restart your launcher once.
It should automatically try updating all of your installed games on the client.
7. Use a VPN
Using a VPN service is always a good idea if you're facing multiple online connectivity issues especially with the region blockage or game servers. Just use a third-party VPN service and you'll be able to avoid the Warzone Error Code 664640.
8. Change DNS Address
This method is also available for both the PC and console users. If none of the above methods worked for you, try this one to change the DNS address on your gaming device. Just go to the Networking Settings on your gaming PC or console > Add a custom/manual DNS address [8.8.8.8 for Primary & 8.8.4.4 for Secondary]. Once saved changes, restart your gaming device and you'll be good to go.
However, if nothing seems working for you, just keep reporting to the Activision Support team for further assistance. Till then stay tuned for more info. For further queries, you can comment below.